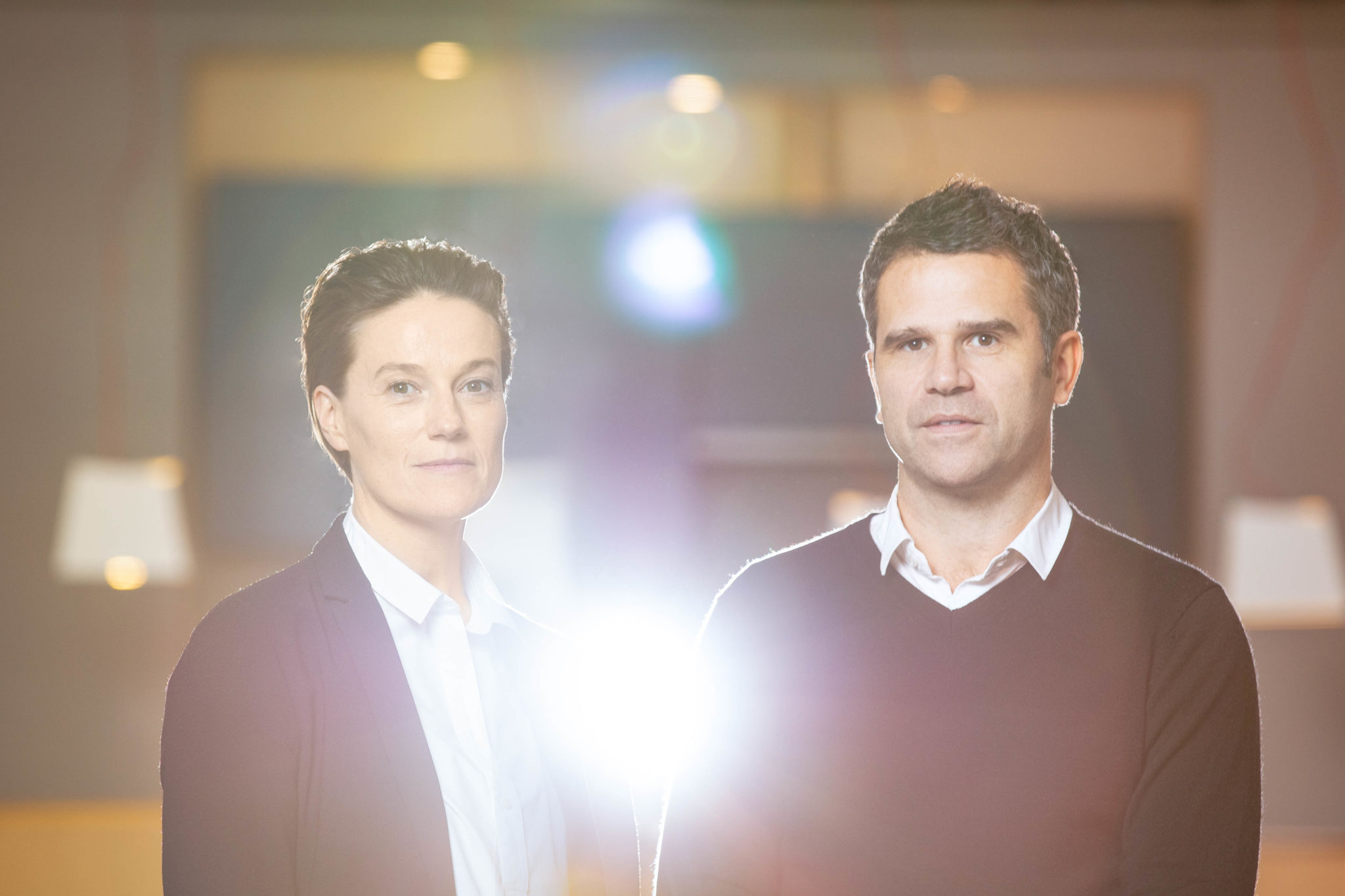 The office
Ingrid Manger and Johan Nielsen founded Manger Nielsen Architects in Brussels in 2010. Undertaking a wide variety of projects, both in size and nature, the office has acquired an expertise that covers a broad range of services, from the large-scale to the detail of furniture, from the enhancement of interior spaces to landscaping interventions. The office carries out commissions for private or professional clients as well as for public authorities. Ingrid Manger and Johan Nielsen believe that the power of good design is an essential prerequisite for efficient and sustainable construction. The studio's approach focuses on the fundamentals of luminous spaces, simplicity of structure and careful research into materials, combined with rigorous attention to detail.
Ingrid Manger
Ingrid Manger graduated from the Ecole d'Architecture Paris-Malaquais in 2003, after completing her studies in interior design at the University of Applied Sciences in Rosenheim in 1994. She also trained as a cabinetmaker, a profession she practised until 1994.
Johan Nielsen
Johan Nielsen graduated from the Ecole d'Architecture Victor Horta (ULB) in Brussels in 2000, and also received a Master's degree in Urban and Cultural Studies from the Polytechnic University of Catalonia (UPC, ETSAB) in 2001. Since 2011 he has been teaching at the KU Leuven Faculty of Architecture, Sint-Lucas campus, Brussels/Ghent.
Current and past collaborators
Alejandro Chichizola Politecnica de Alicante, 2011
Vera Steuer Fachhochschule Hamburg, 1990
Jean-Guy Pecher UCL, 2009
Heidi Boumans Henri Van De Velde Hogeschool Antwerpen, 1999
Heidi Boumans Henri Van De Velde Hogeschool Antwerpen, 1999