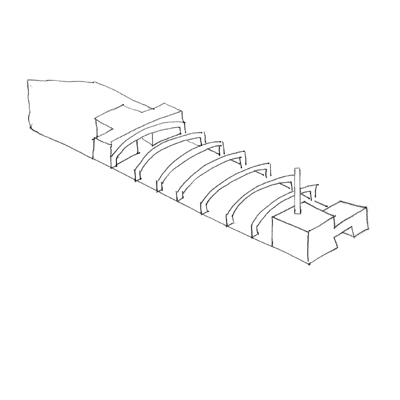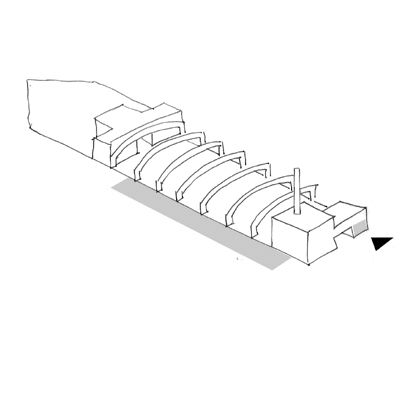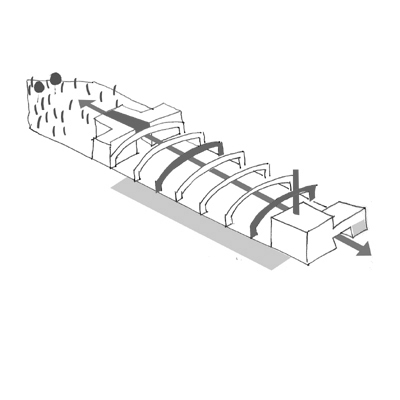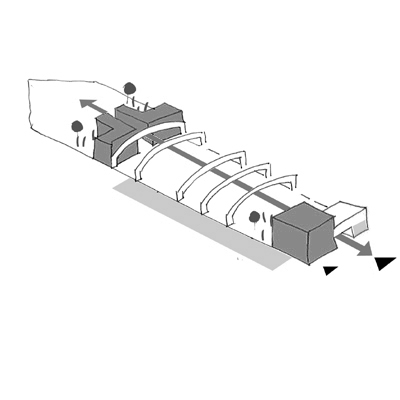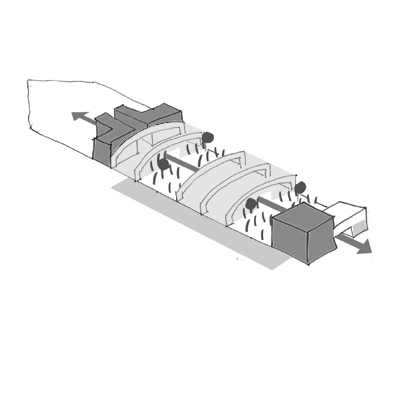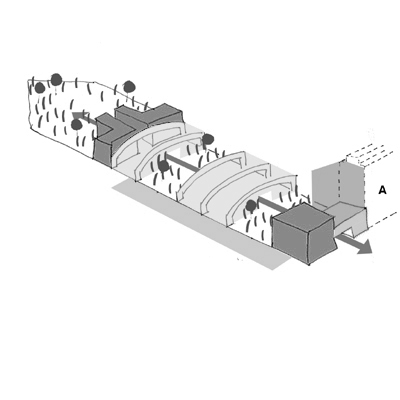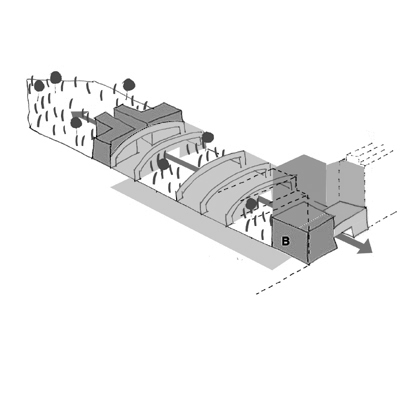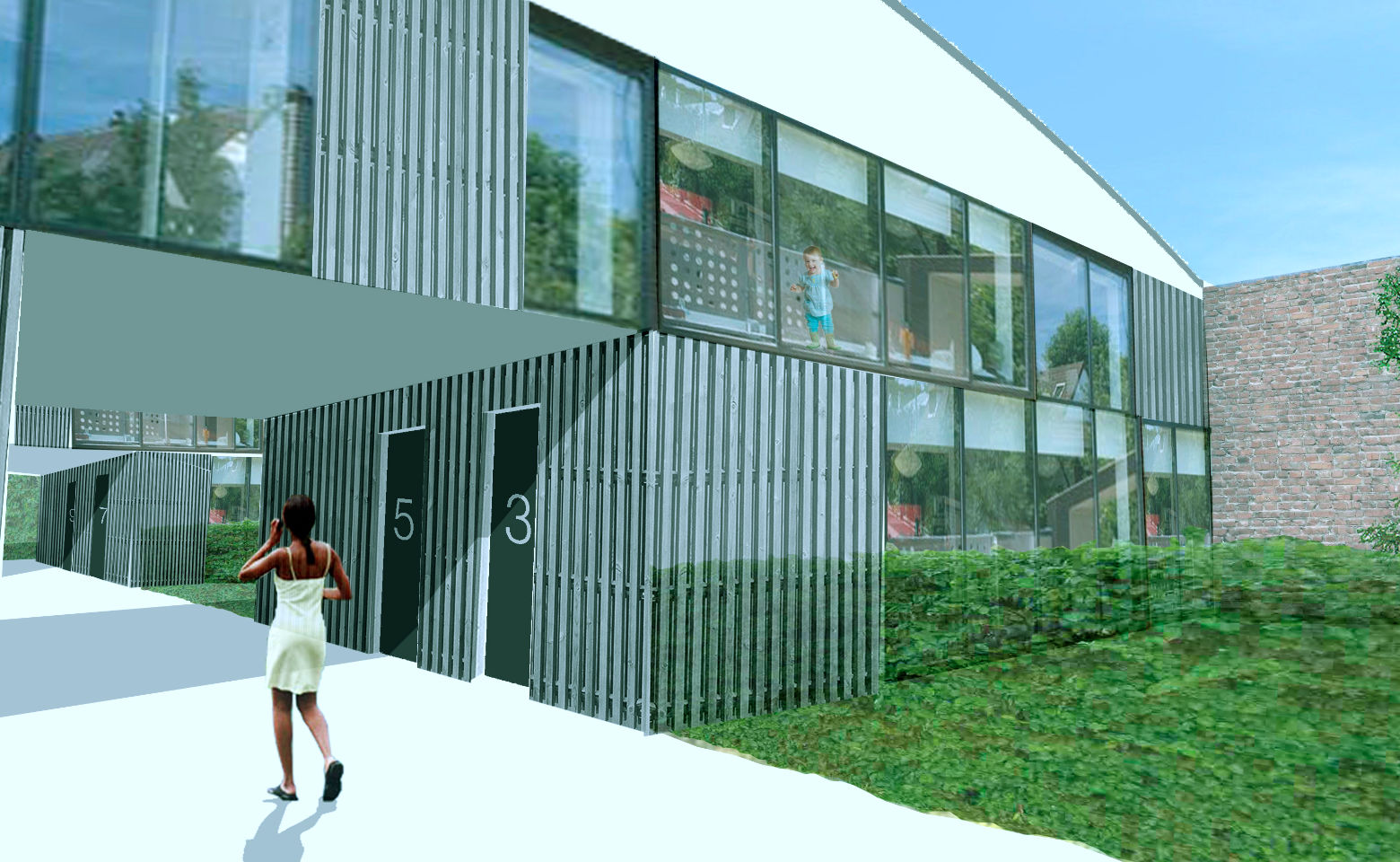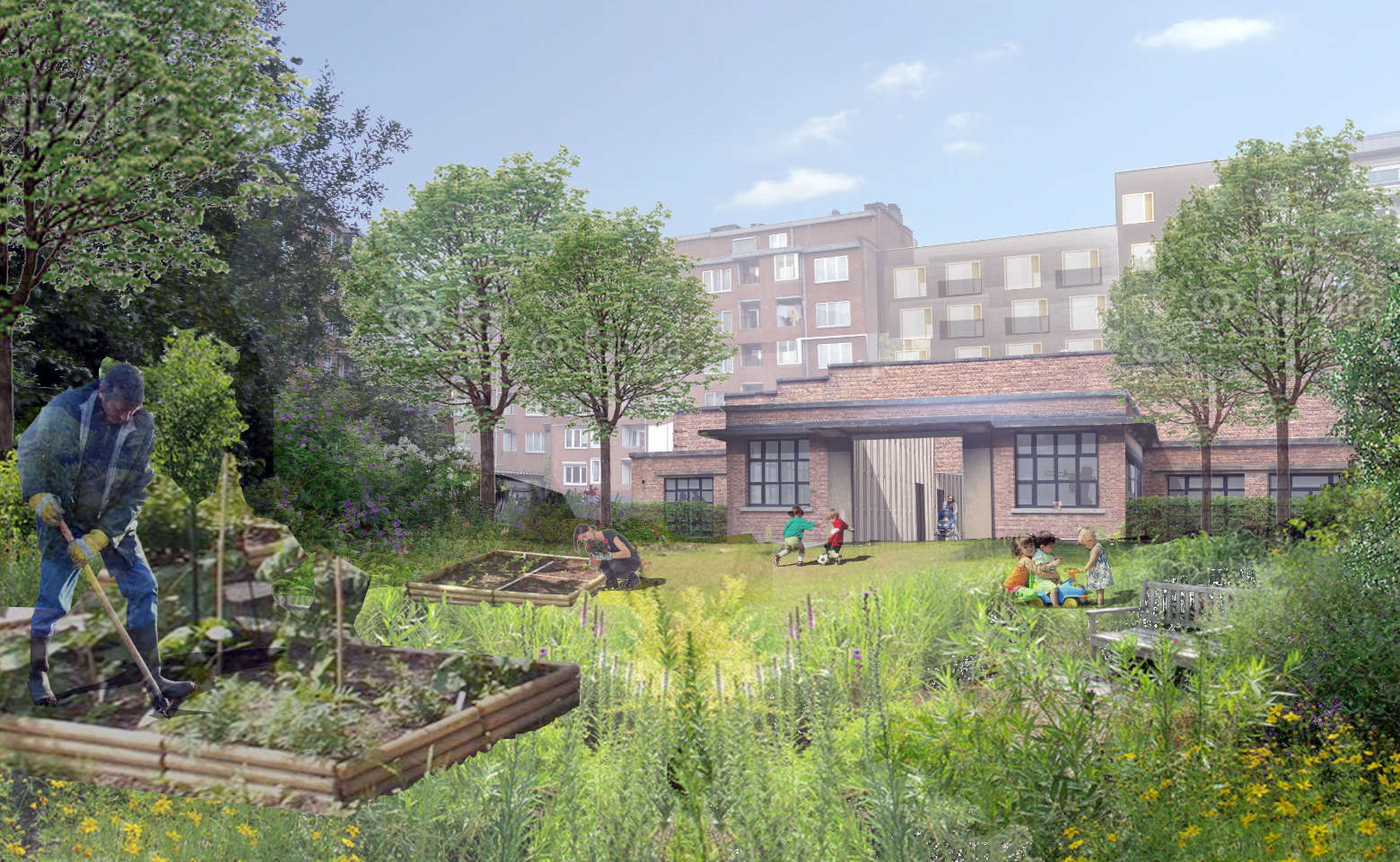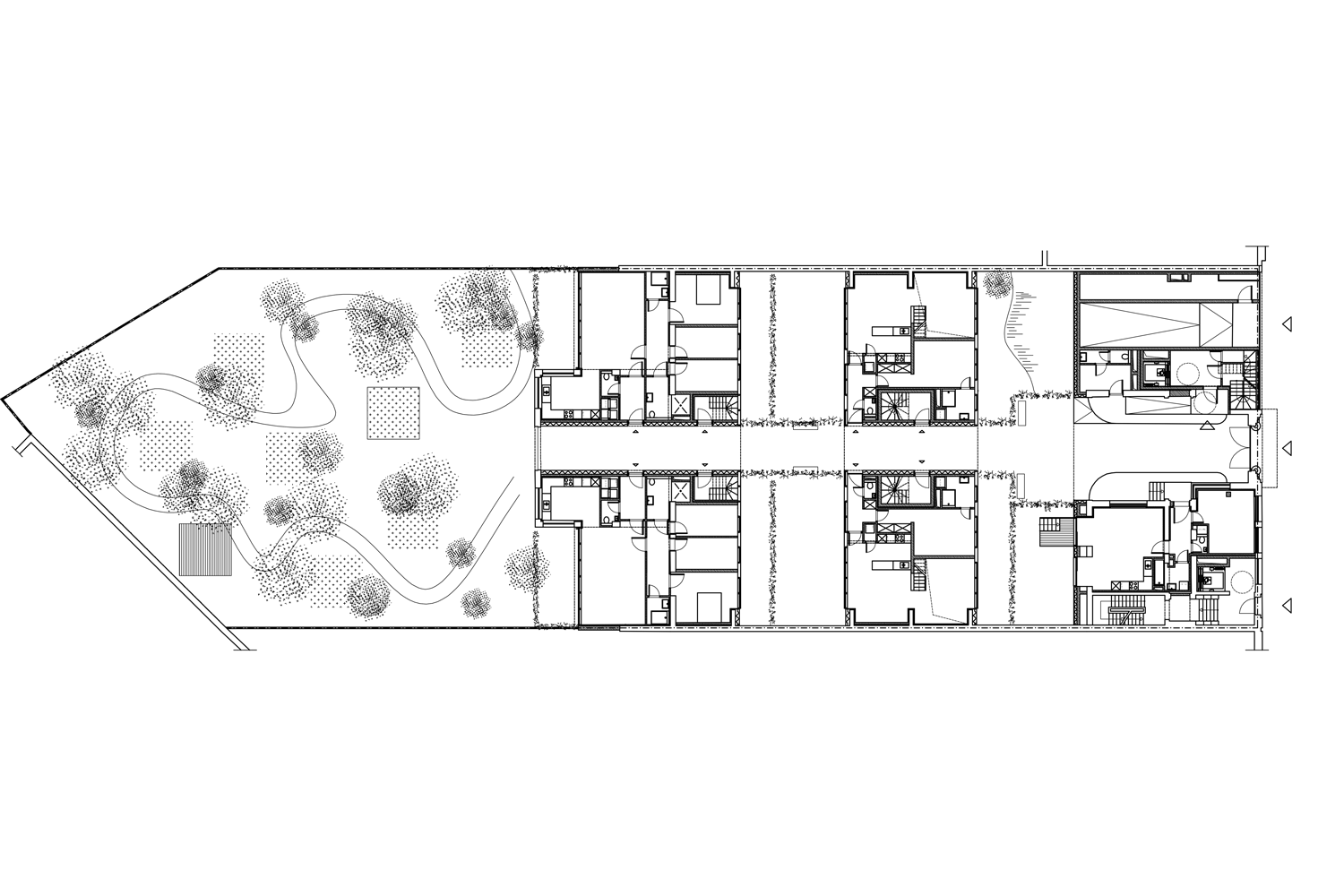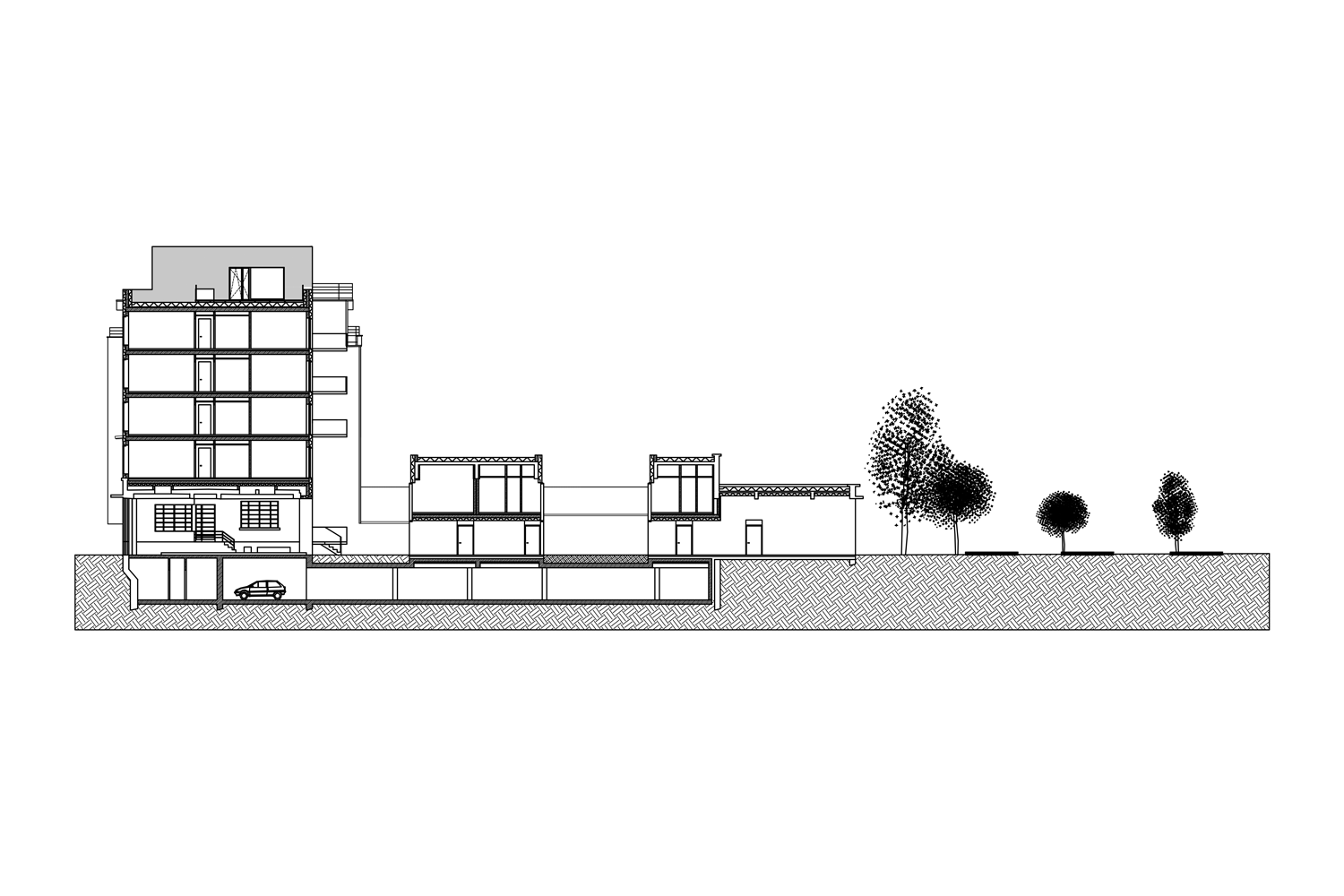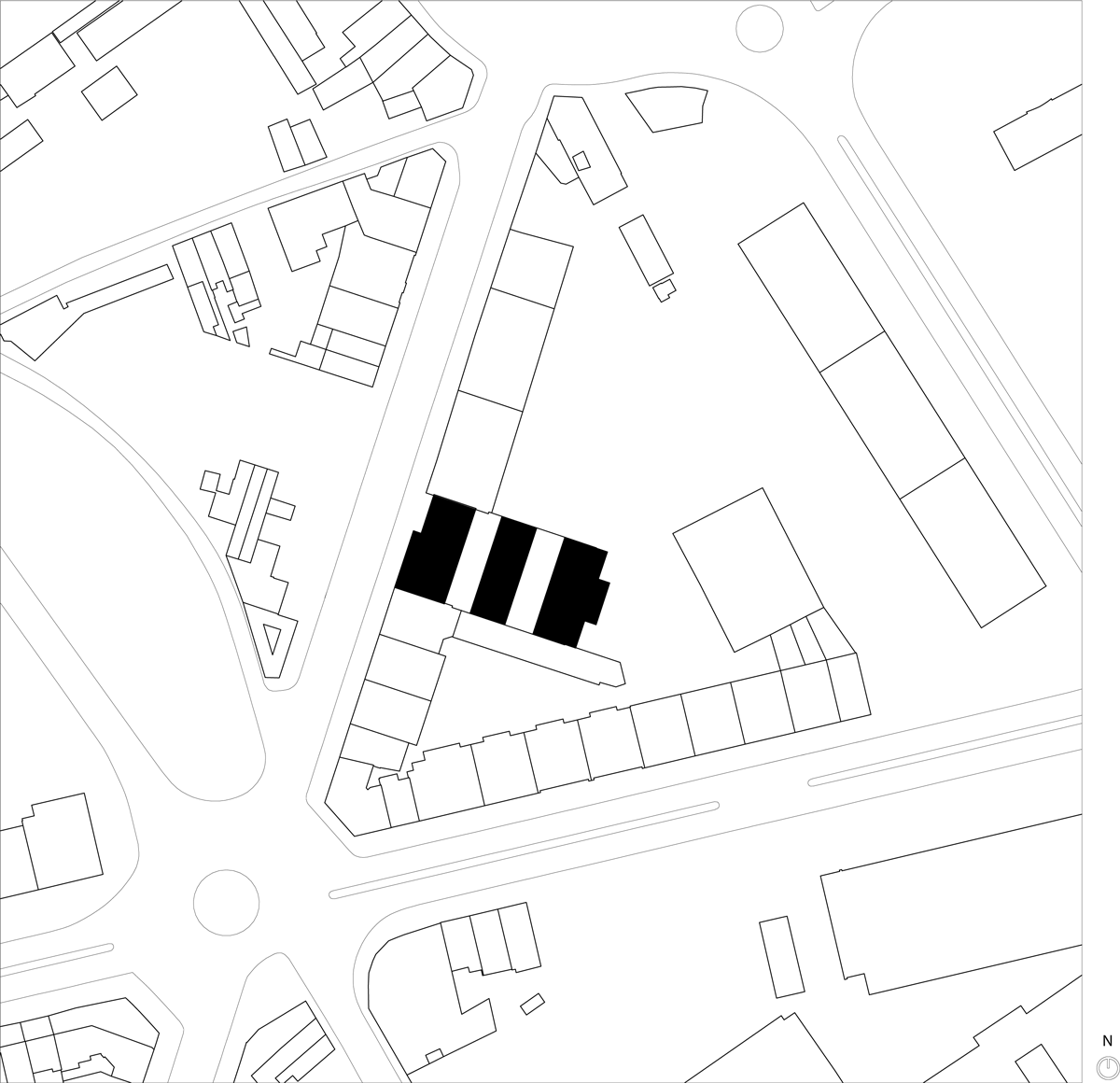 C26. CIME
Housing and community garden
2017 / Project
Programme:
Housing and community garden
Location:
Brussels (1140)
Client:
Régie Foncière de la Ville de Bruxelles
Architect:
Manger Nielsen Architects / Atelier de Visscher et Vincentelli
Partners:
JZH
Area:
2.980m²
Contract amount:
3.800.000 €
Credits:
MNA / ADVV / C. Crisan
The project is located in a former garage for hearses with architecture typical of the thirties. The front building has been maintained and two extra volumes have been constructed as a superstructure. The rear building, which is the actual garage, has been transformed into housing with gardens. The conservation of the volumes, the structure shape and the spacing between the porticos enables high-quality housing units to be built inside the city block. The 22 units are distributed between 3 building lots. Each building lot is characterised by very distinct typologies and entrances. Thus, the project is able to create diversity within the same homogenous project. All the housing units have a balcony or an outside space. A communal garden is located within the plot as a meeting place and a focal point based around domestic agriculture.
Other projects « housing »