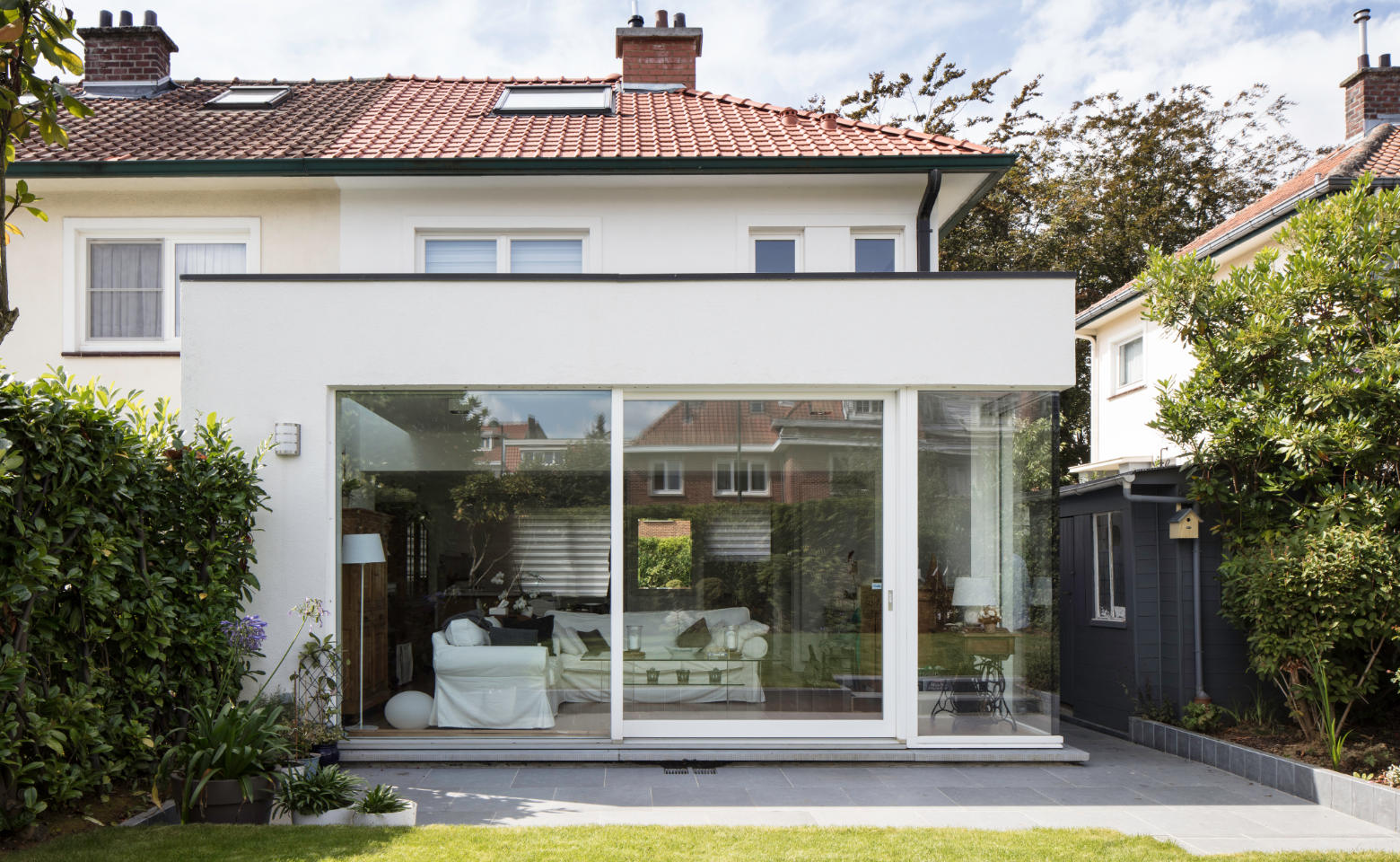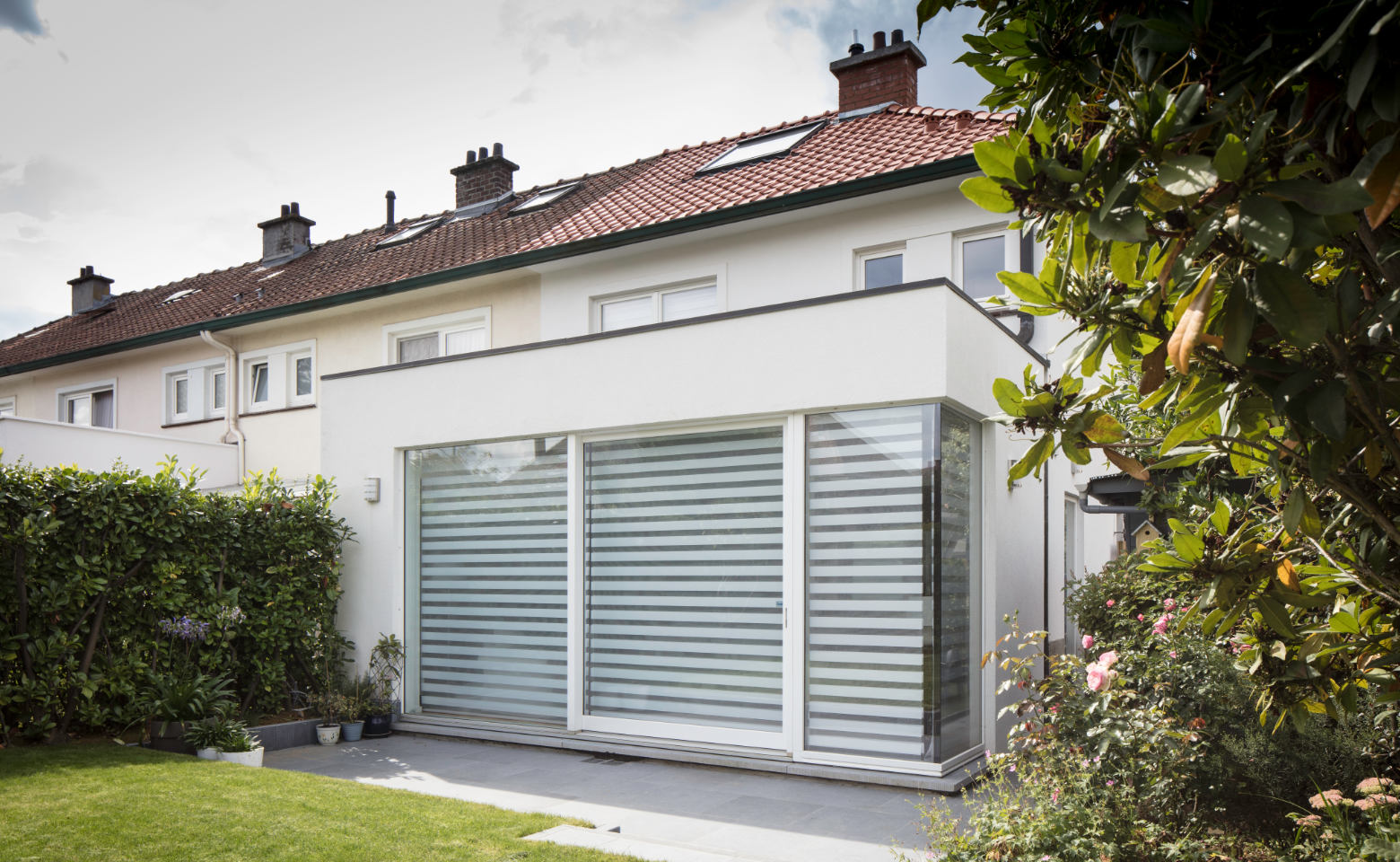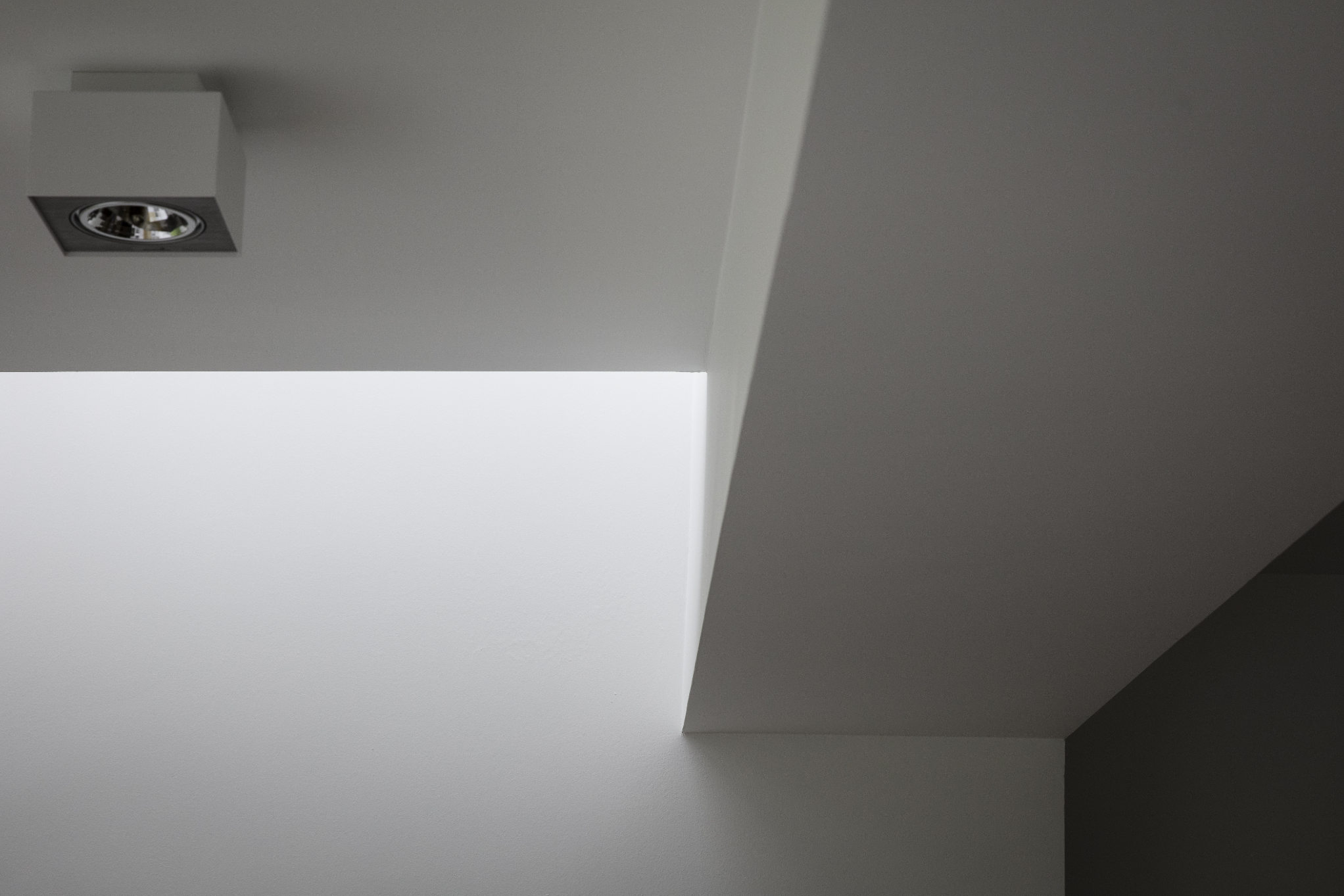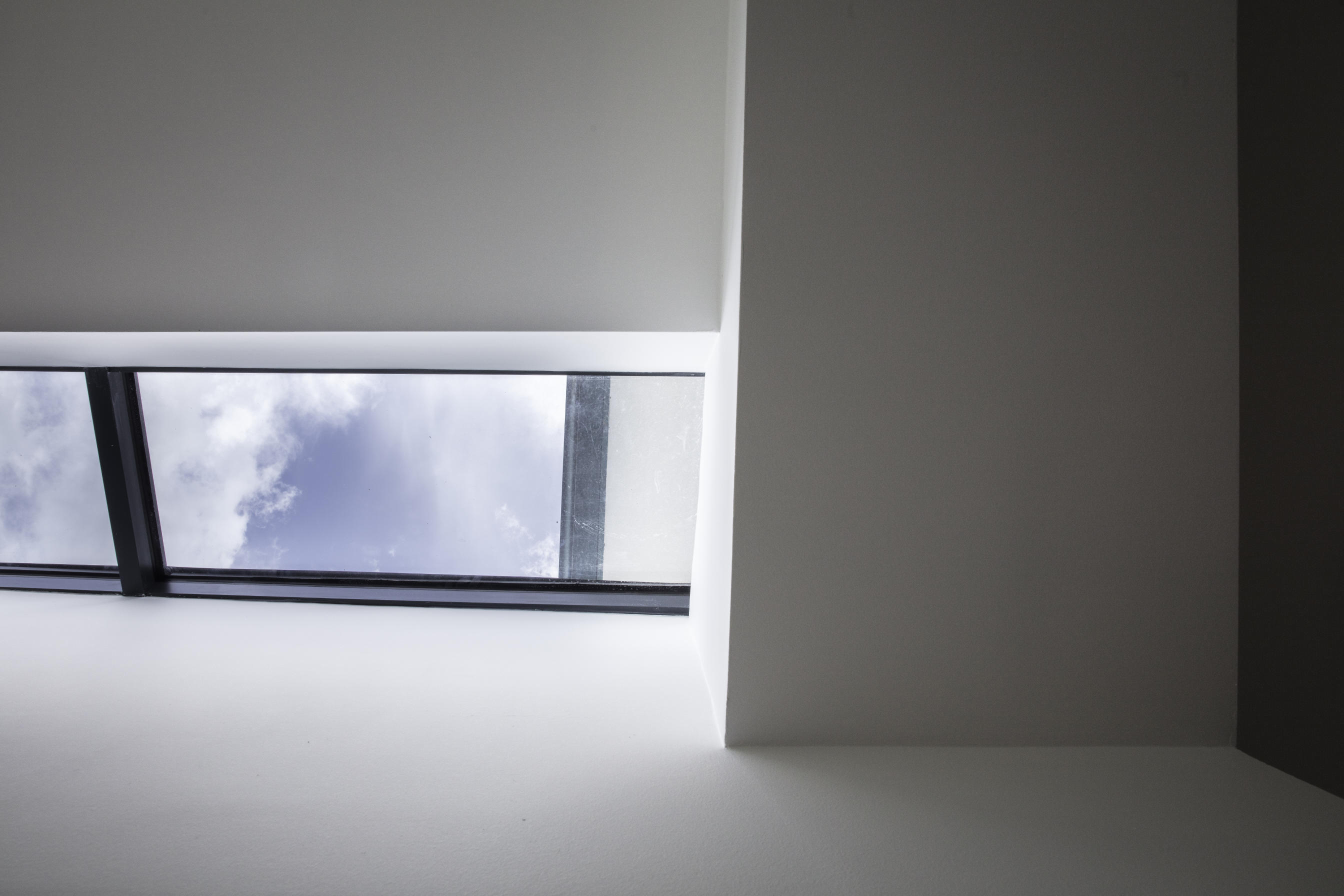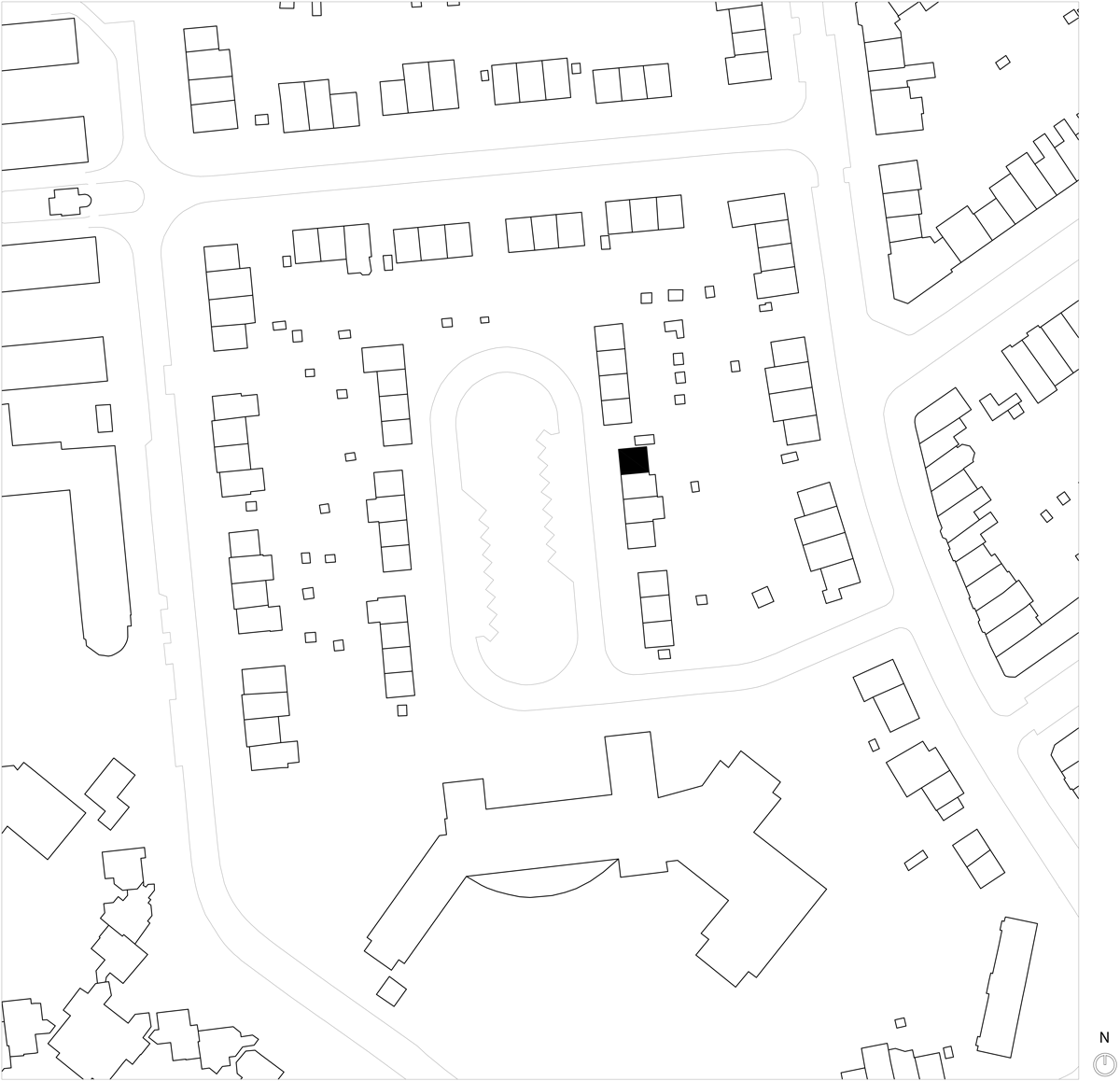 056. CHASSEURS
Single-family house

2015 - 2016
Programme:
Single family house
Location:
Brussels (1150)
Client:
Private
Architect/ interior architect:
Manger Nielsen Architects
Area:
120 m²
Contract amount:
/
Credits:
MNA / Wide Shot Photography

The project consists of expanding the living space on the ground floor of a single-family house with three facades. The house is one of four houses constructed in a close with a consistent architectural style.The spaces have been rearranged, so the kitchen has been moved towards the front facade and an extension has been constructed towards the rear and side garden. In order to accentuate the quality of the interior spaces, the new room has a high ceiling and as many openings into the garden as possible for large amounts of natural light. In the dining room, a new window has been created through a gable. Upstairs, there have been changes to the interior. The bedrooms have been redesigned, the bathrooms have been moved and the attic has been converted.
Other projects « private houses »