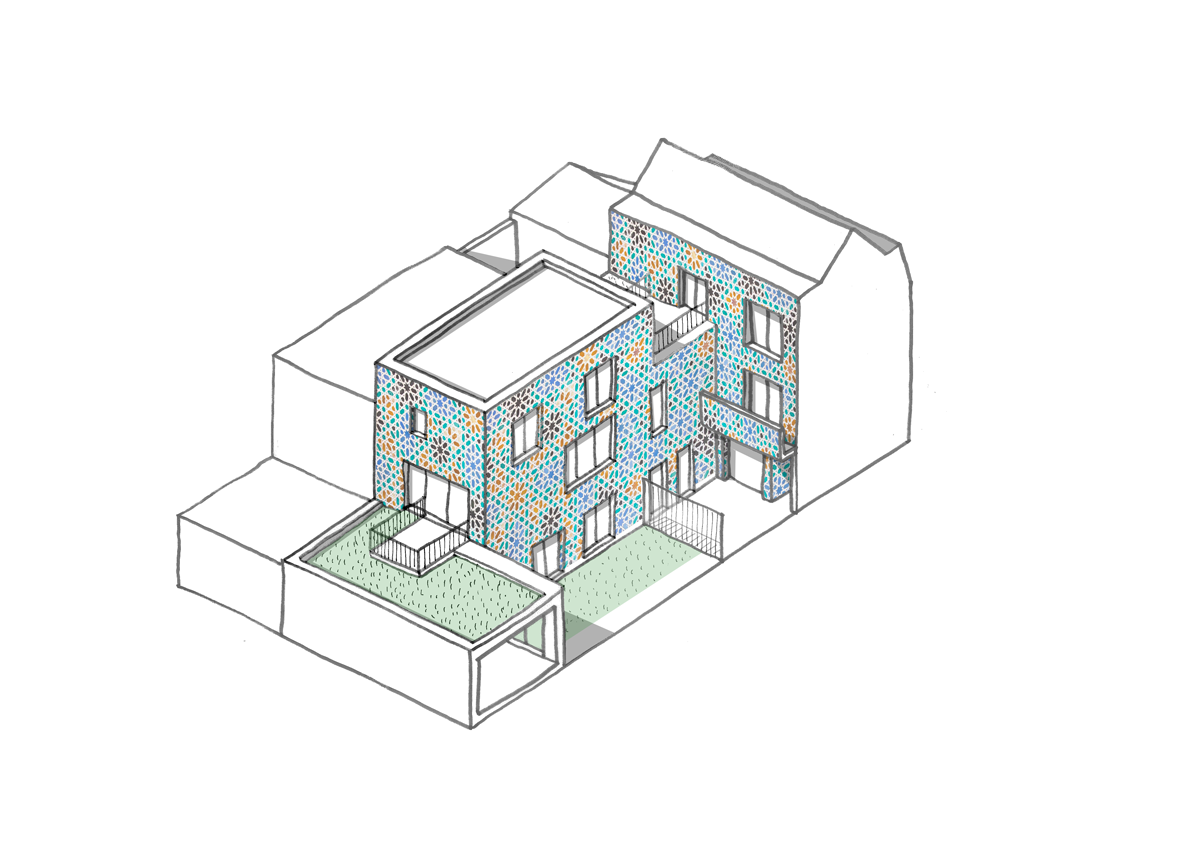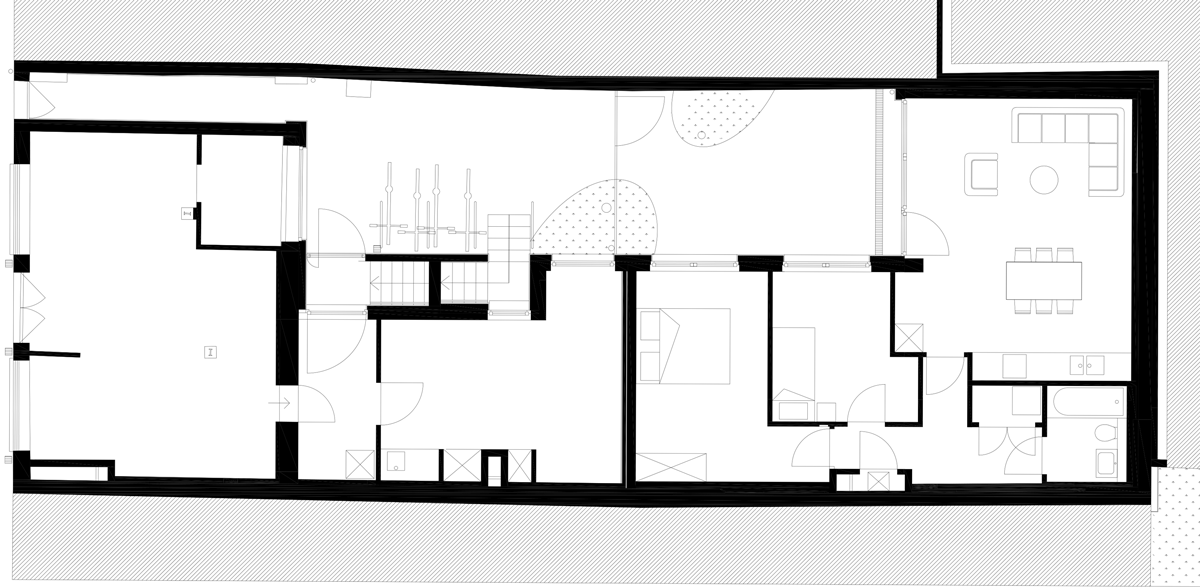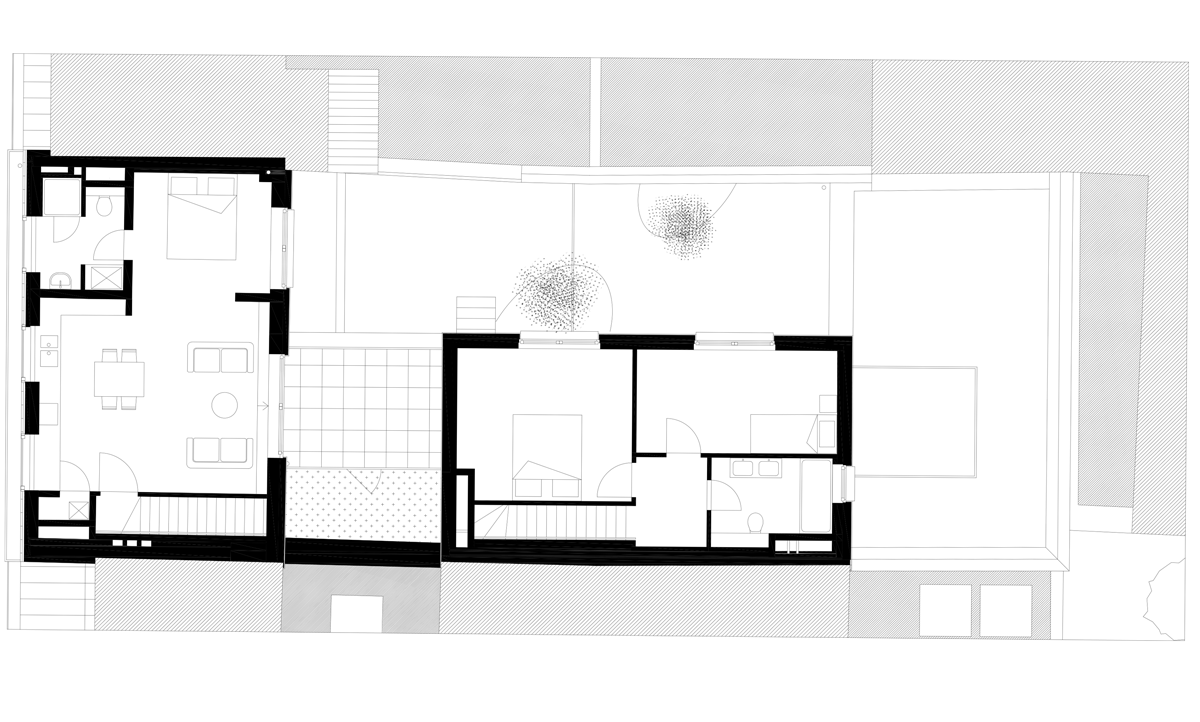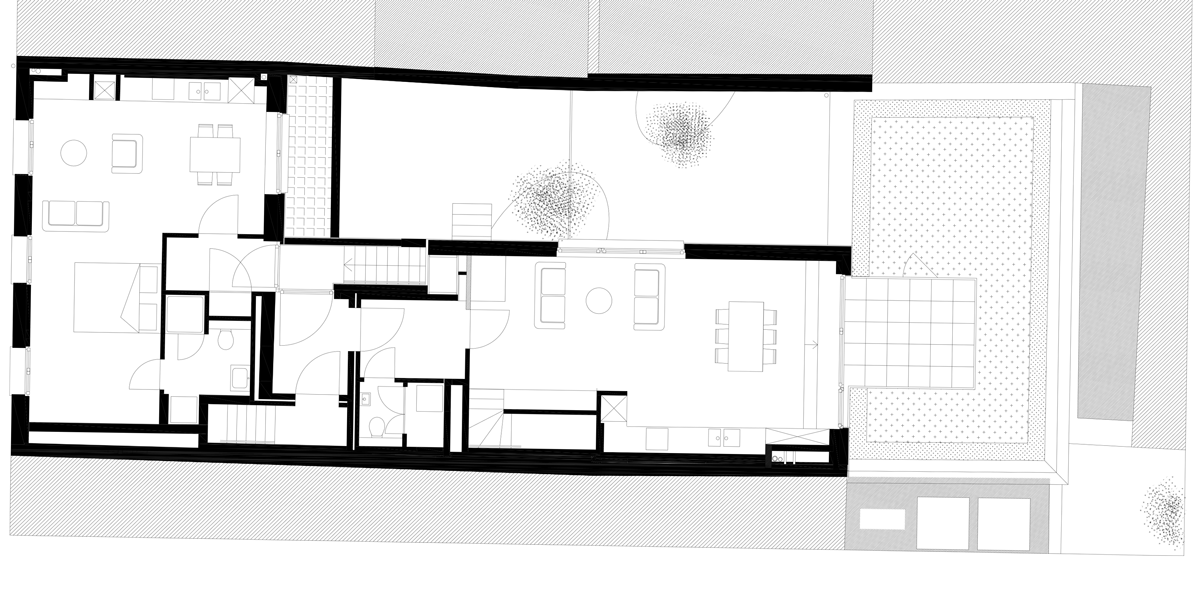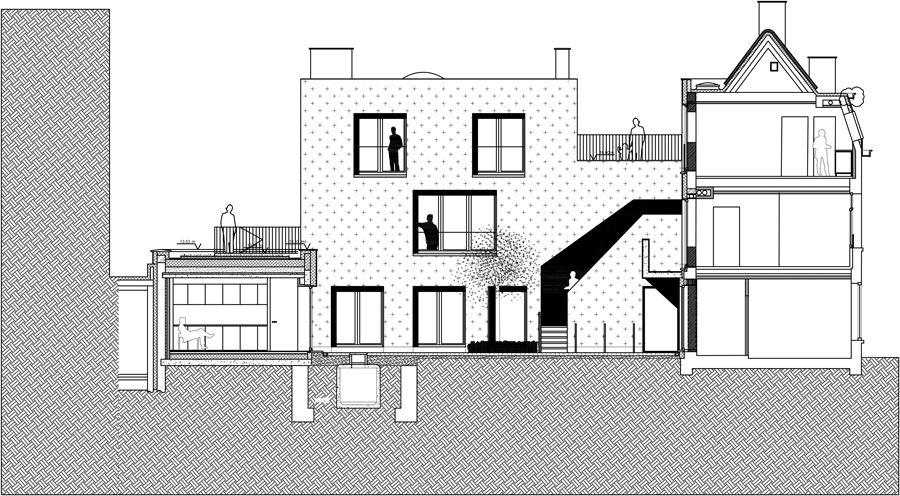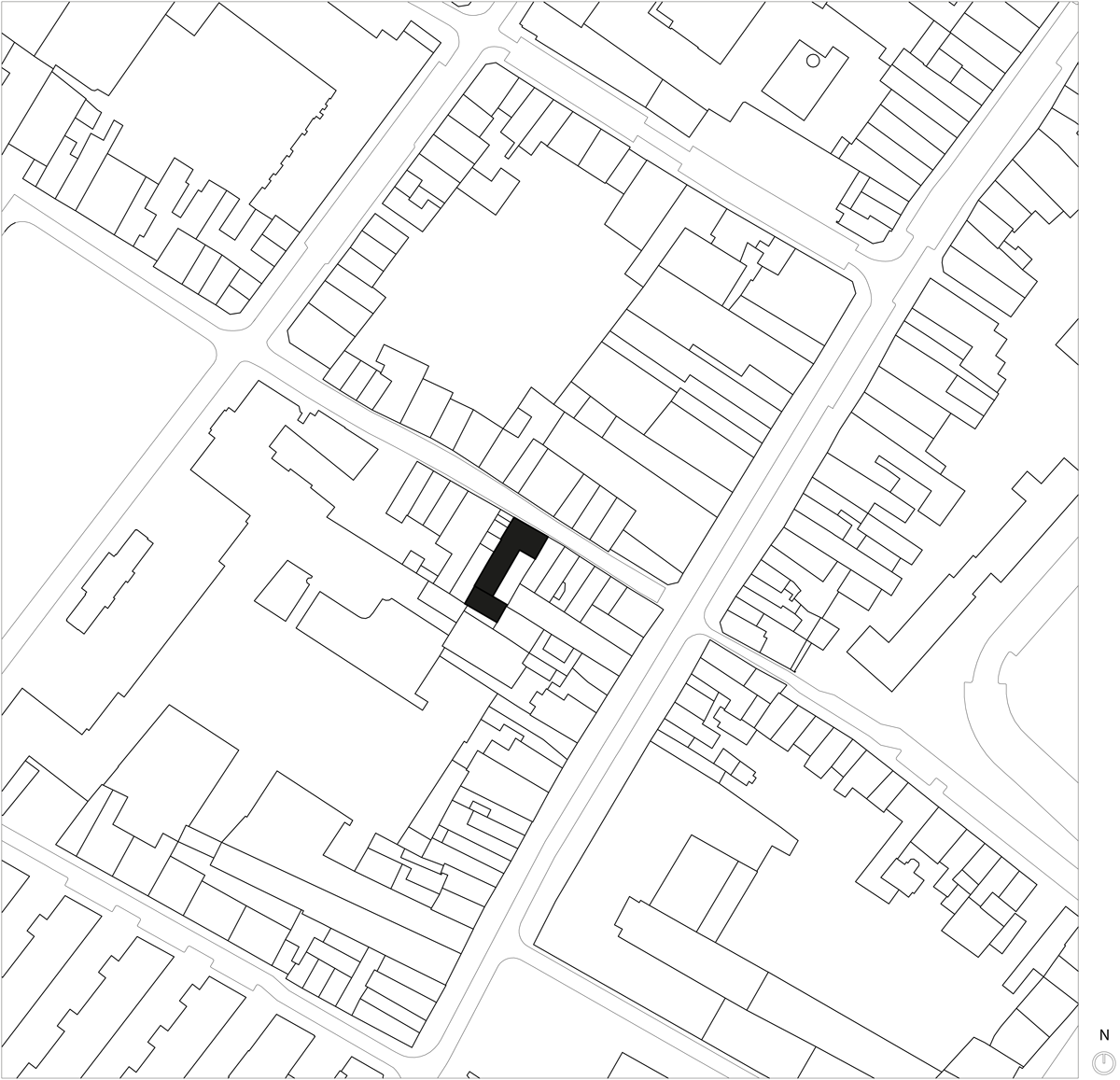 067. RENARD
Social housing and retail

2018 - Ongoing
Programme:
Demolition of an apartment building situated at the inside of a building block, renovation of an apartment building including a retail at the ground floor and construction of a new apartment building.
Location:
Brussels (1030)
Client:
Régie Foncière de la Ville de Bruxelles
Architect:
Manger Nielsen Architects / Atelier De Visscher & Vincentelli
Partners:
JZH & Partners, Daidalos
Area:
490m²
Contract amount:
940.000 €, excluding VAT
Credits:
MNA / ADVV

The demolition and reconstruction of the building within this Marolles district city block is the result of research into a better quality of communal living within a dense city block. The existing housing located at the back has been demolished and replaced by two housing blocks which prioritise communal spaces. The materials that have been used help to make the different volumes consistent with each other to form a communal residence. The existing house at the front of the street is typical of the Marolles district and its heritage has been respected. Two units have been refurbished in the existing volume and given new outdoors spaces. The construction and building techniques have been chosen to achieve high energy performance in the front building. The rear buildings are passive. The courtyard, composed of mineral surfaces and various planted areas, is extended by a private garden. This outdoors space, courtyard and garden will give inhabitants the sense of a breathing space within the city and act as a sort of oasis, creating depth of perspective and elevated light levels in the entry corridor.

Other projects « housing »