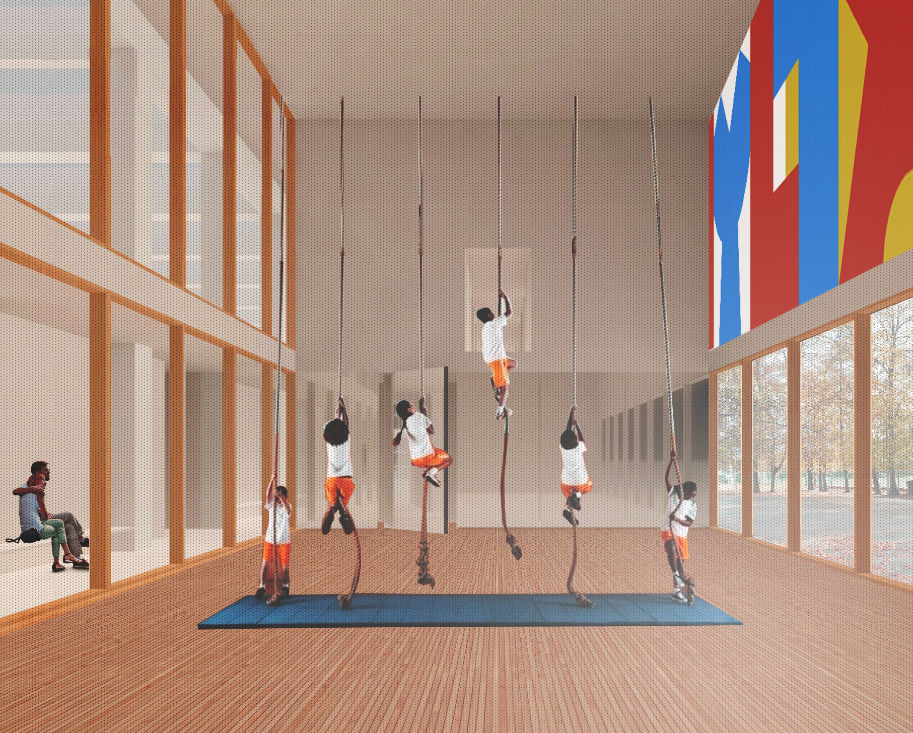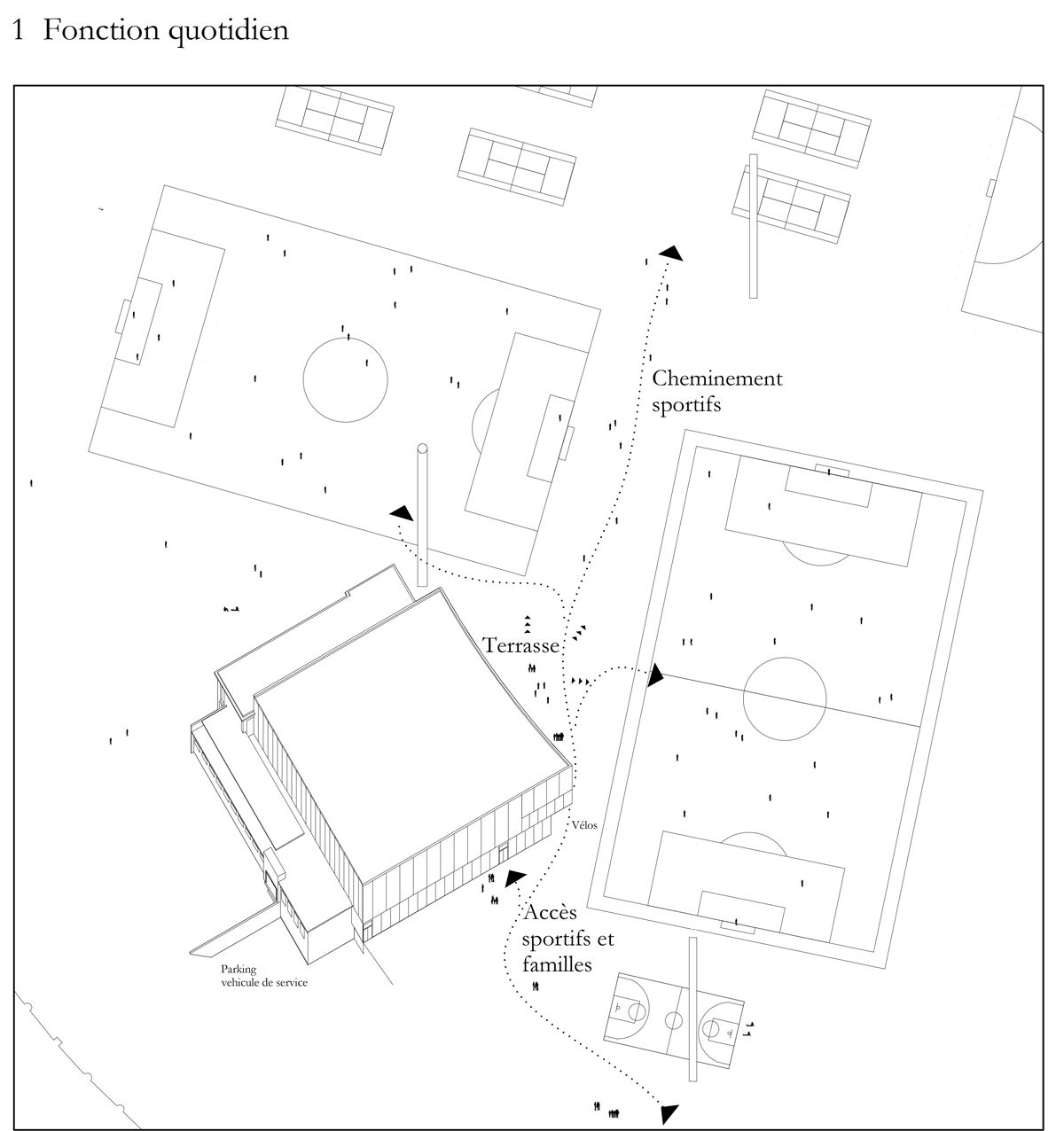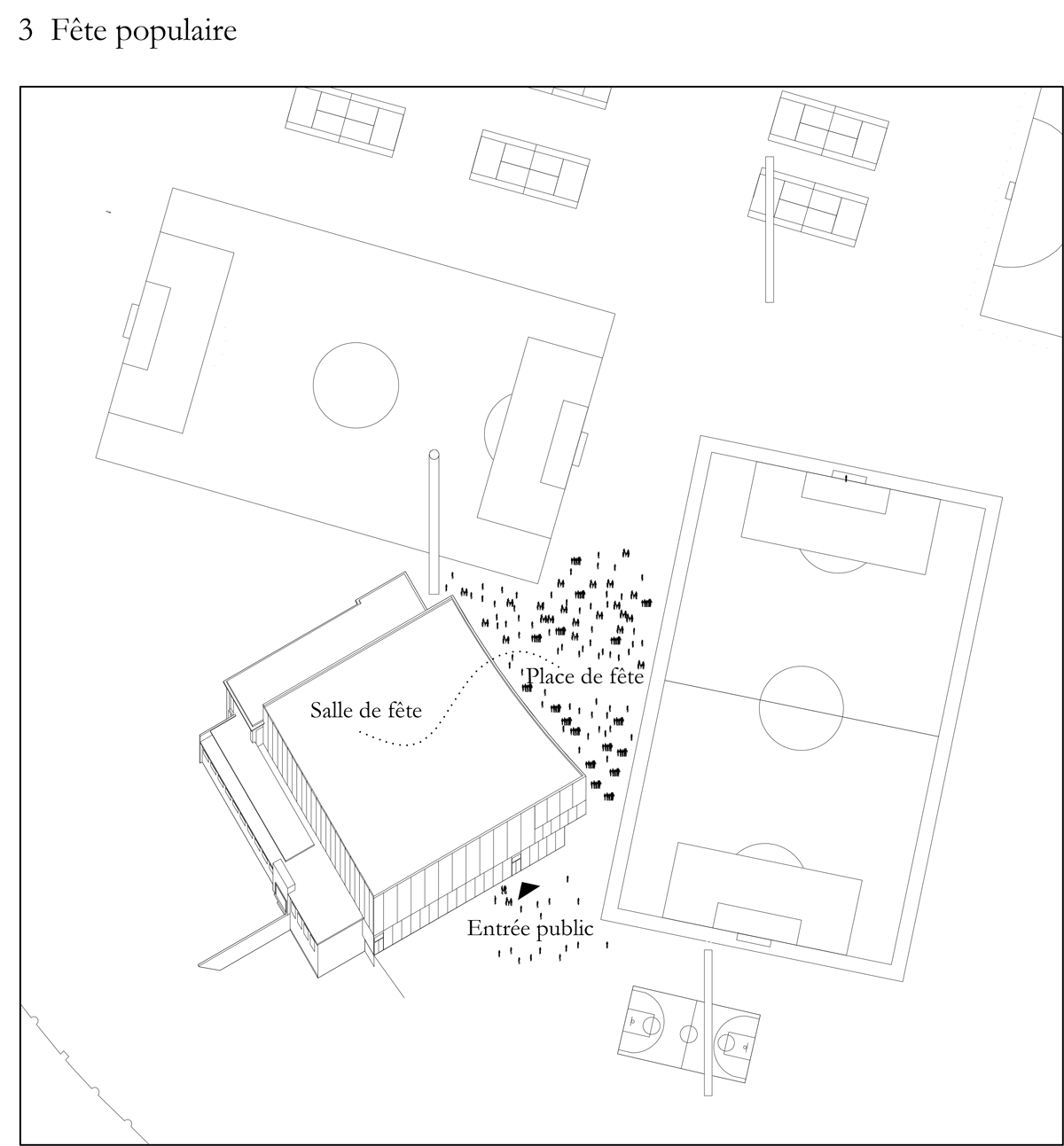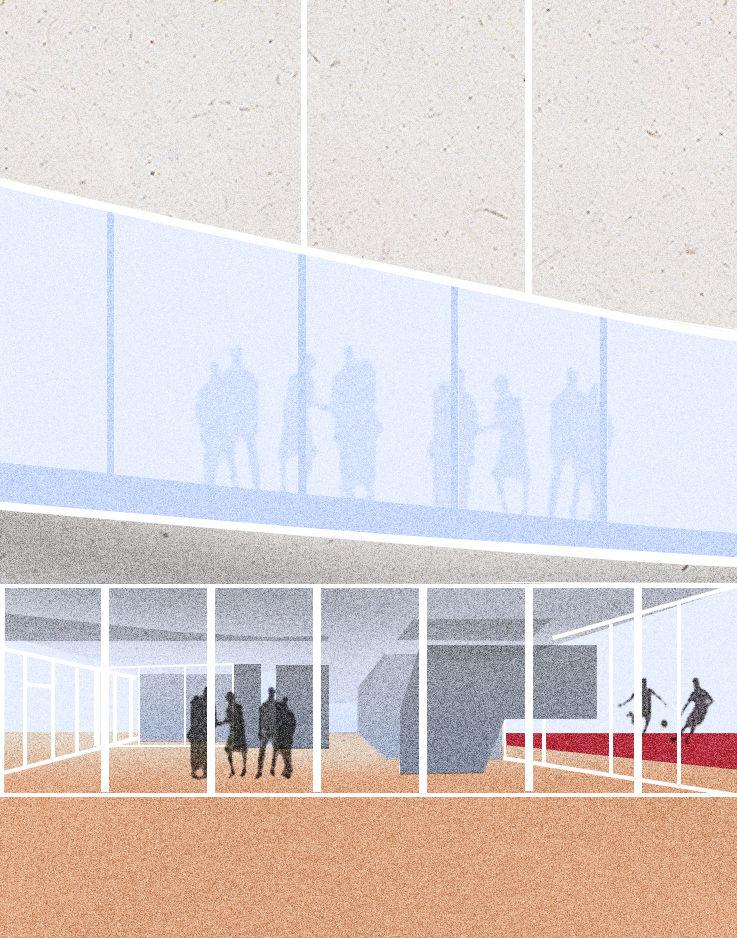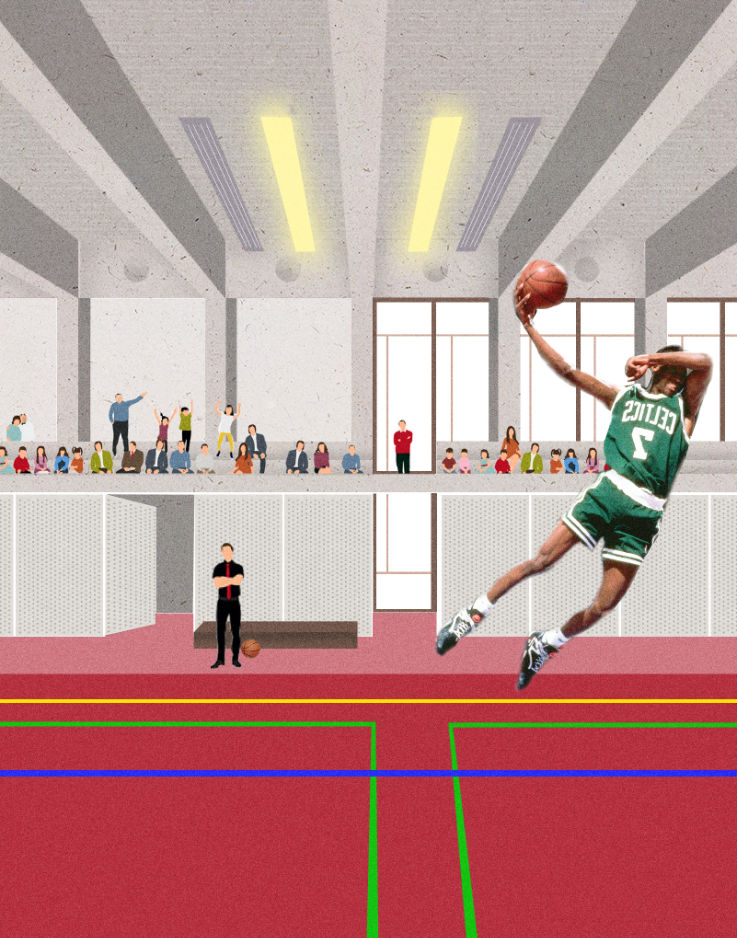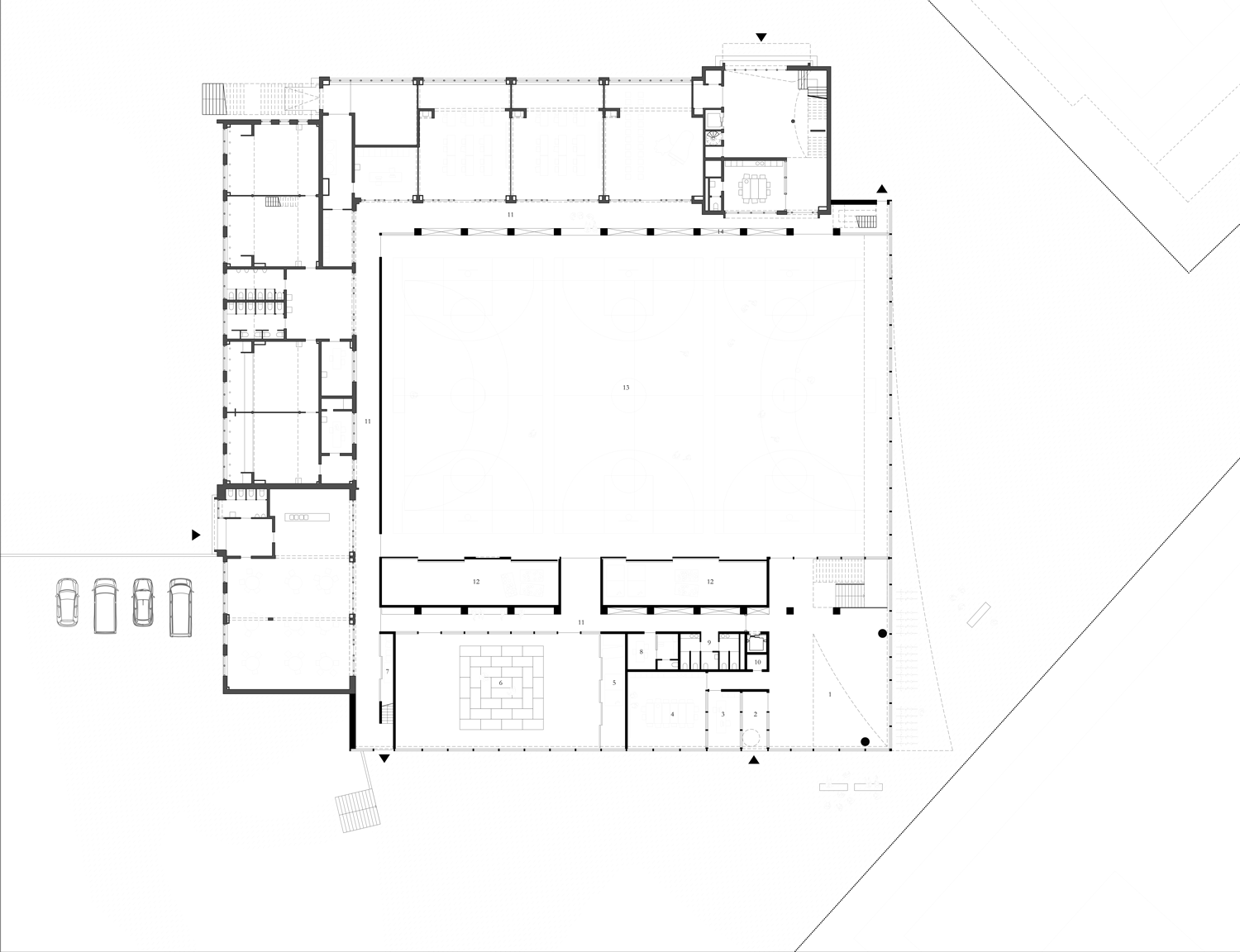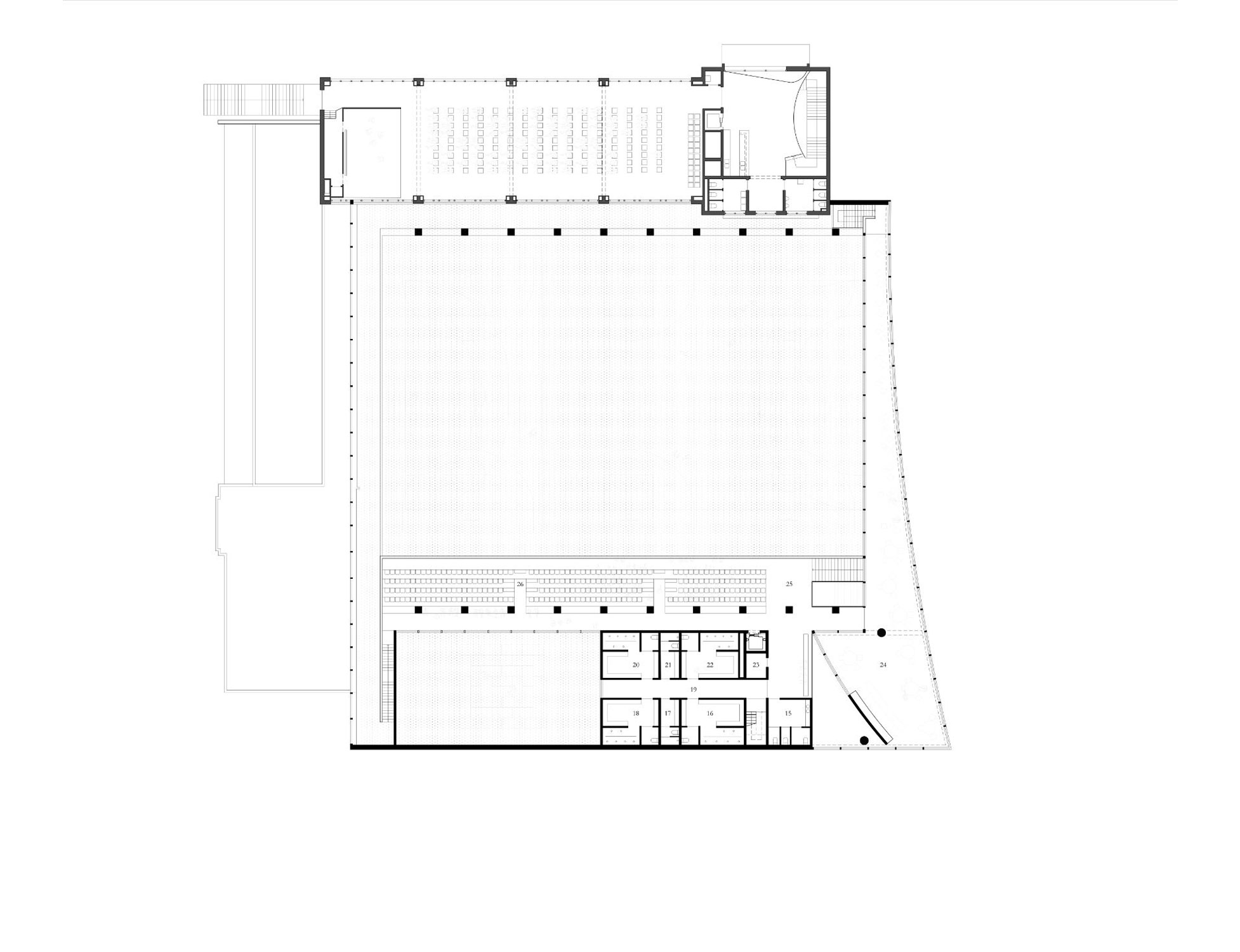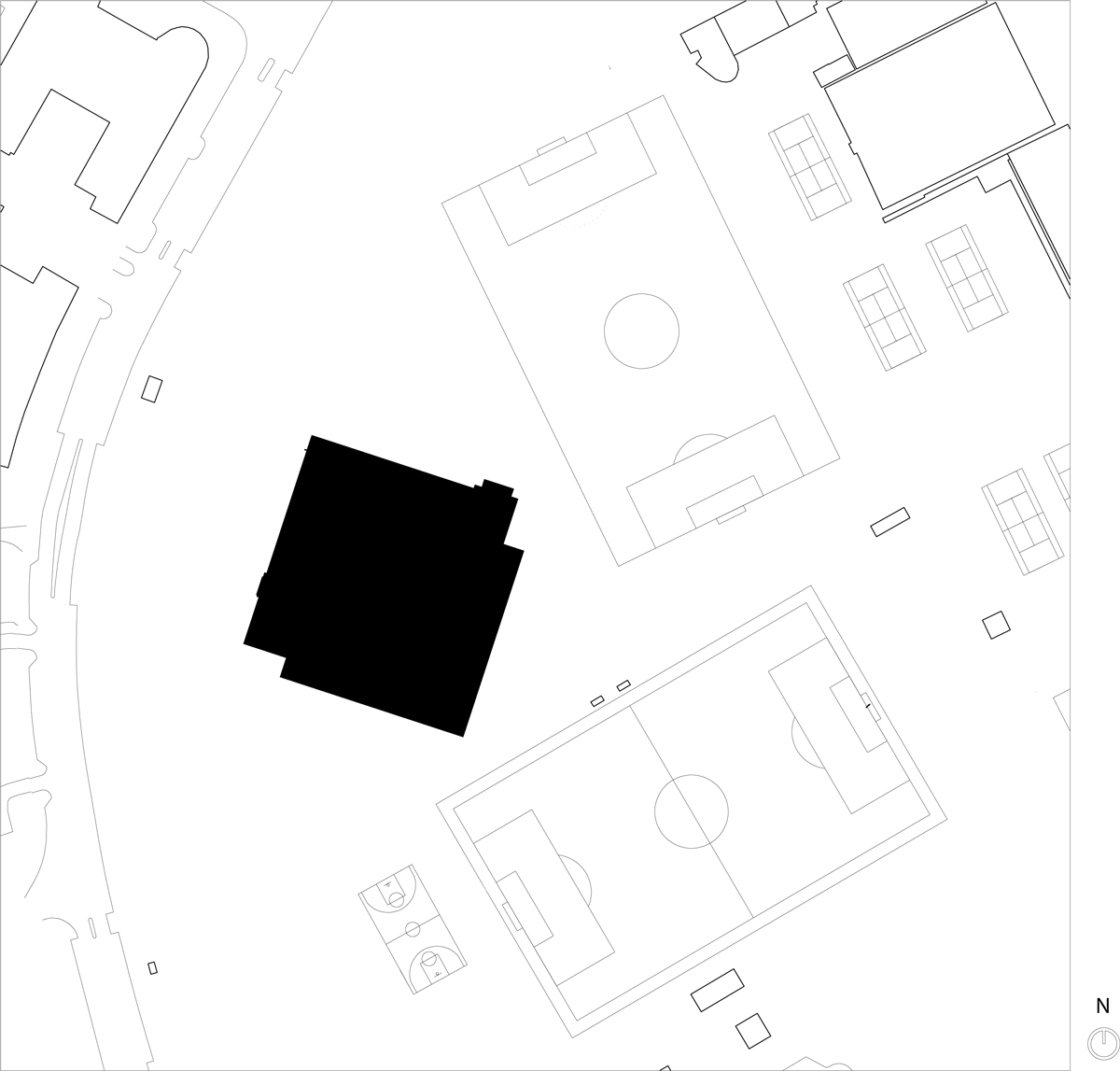 C27. Evere
Sports centre

2017 / Project
Programme:
Sports centre and public spaces
Location:
Brussels (1140)
Client:
Commune of Evere
Architect:
Manger Nielsen Architects / Nur Architects
Partners:
JZH
Area:
4.400 m²
Contract amount:
3.220.473 €, excluding VAT
Credits:
MNA / Nur

The project is located in Evere park, next to a high-quality, anonymous public building, typical of the mass-produced public architecture from the second half of the twentieth century in Brussels. The building work consists of coupling the existing building with a new, larger concrete structure containing the two sports halls and reception spaces. This will completely transform the nature, orientations and functions of the building. The new and old programmes will be rehauled and redesigned. The spaces that used to be outside will be transformed into a large sports hall. The small studios in the old building will now be mostly opened up to the new hall in a more open-plan layout. Outside, the public park space will be transformed by the building's new orientation, favouring usage on a large scale and daily comings and goings. Inside, the quality of the space will be mostly dictated by the care expended on the supporting structure and the building materials. Enigmatic facades will showcase the building's different dimensions and reveal the building as public infrastructure.
Other projects « publics buildings »