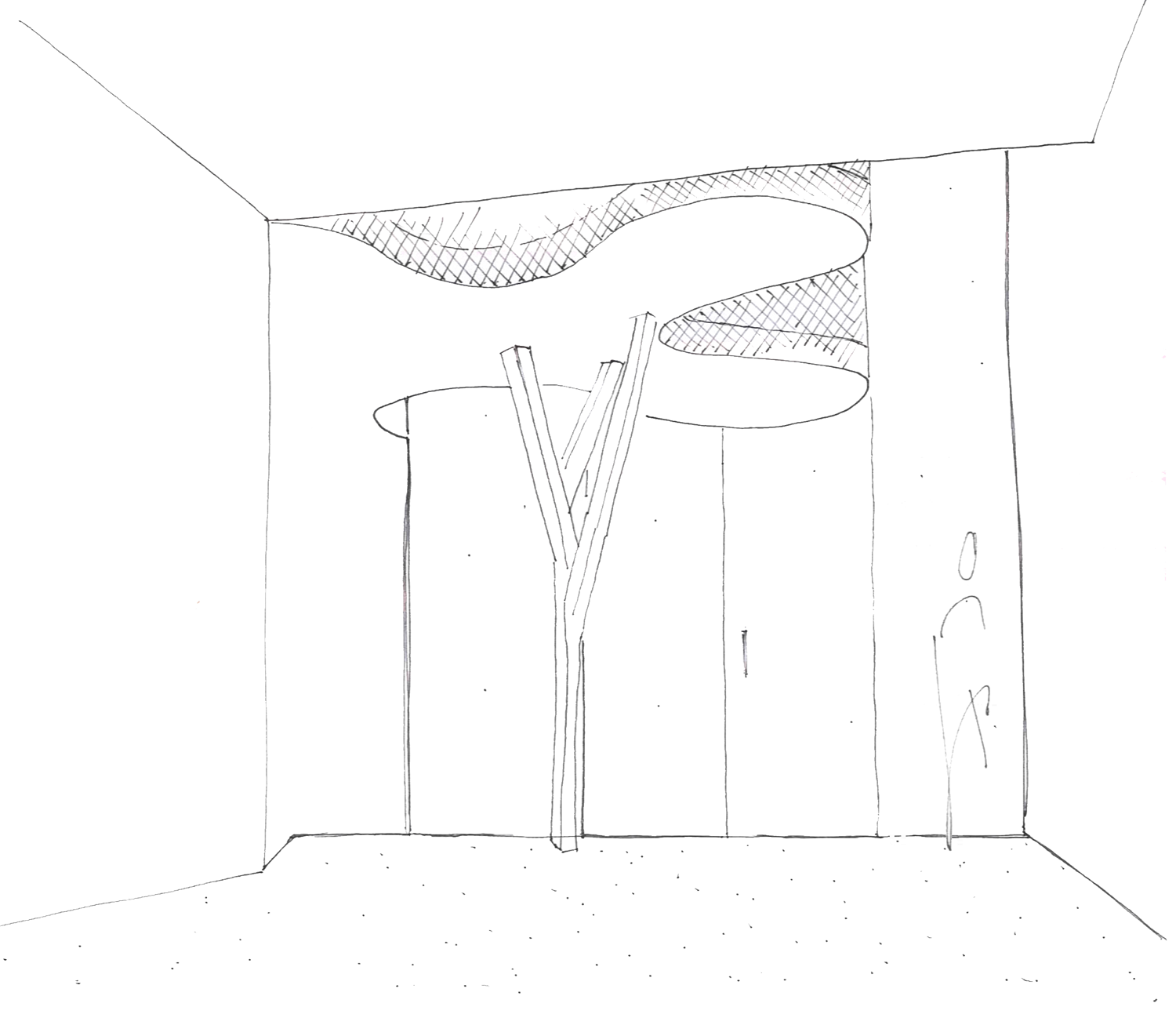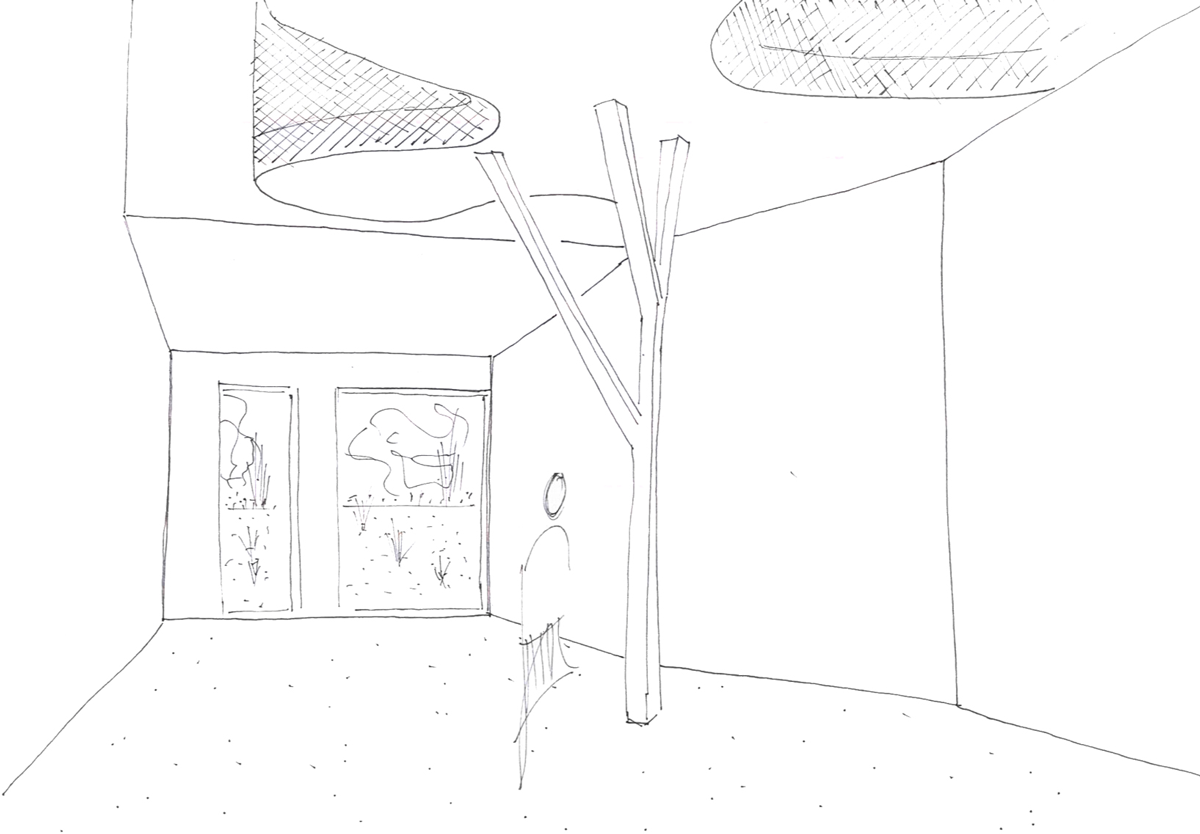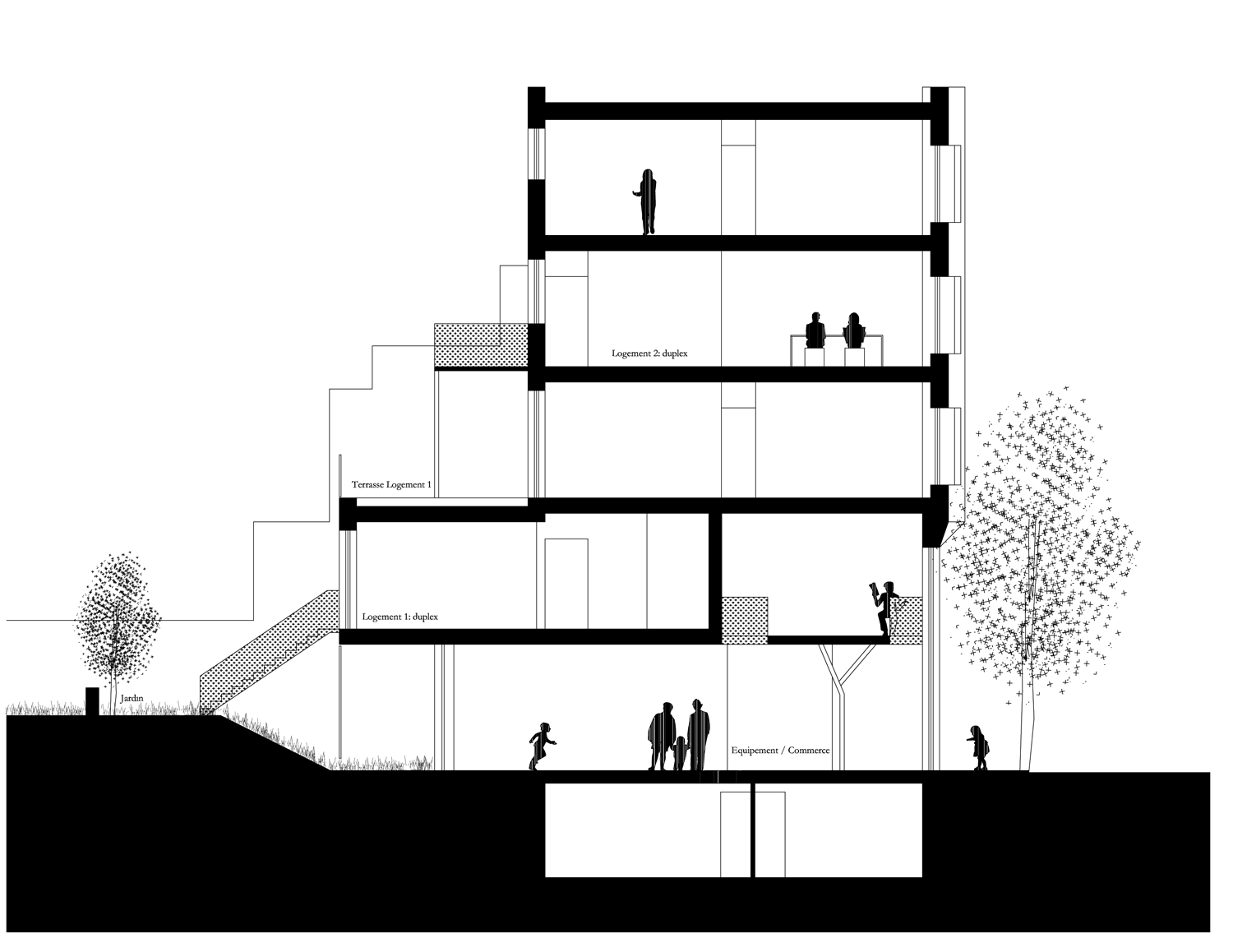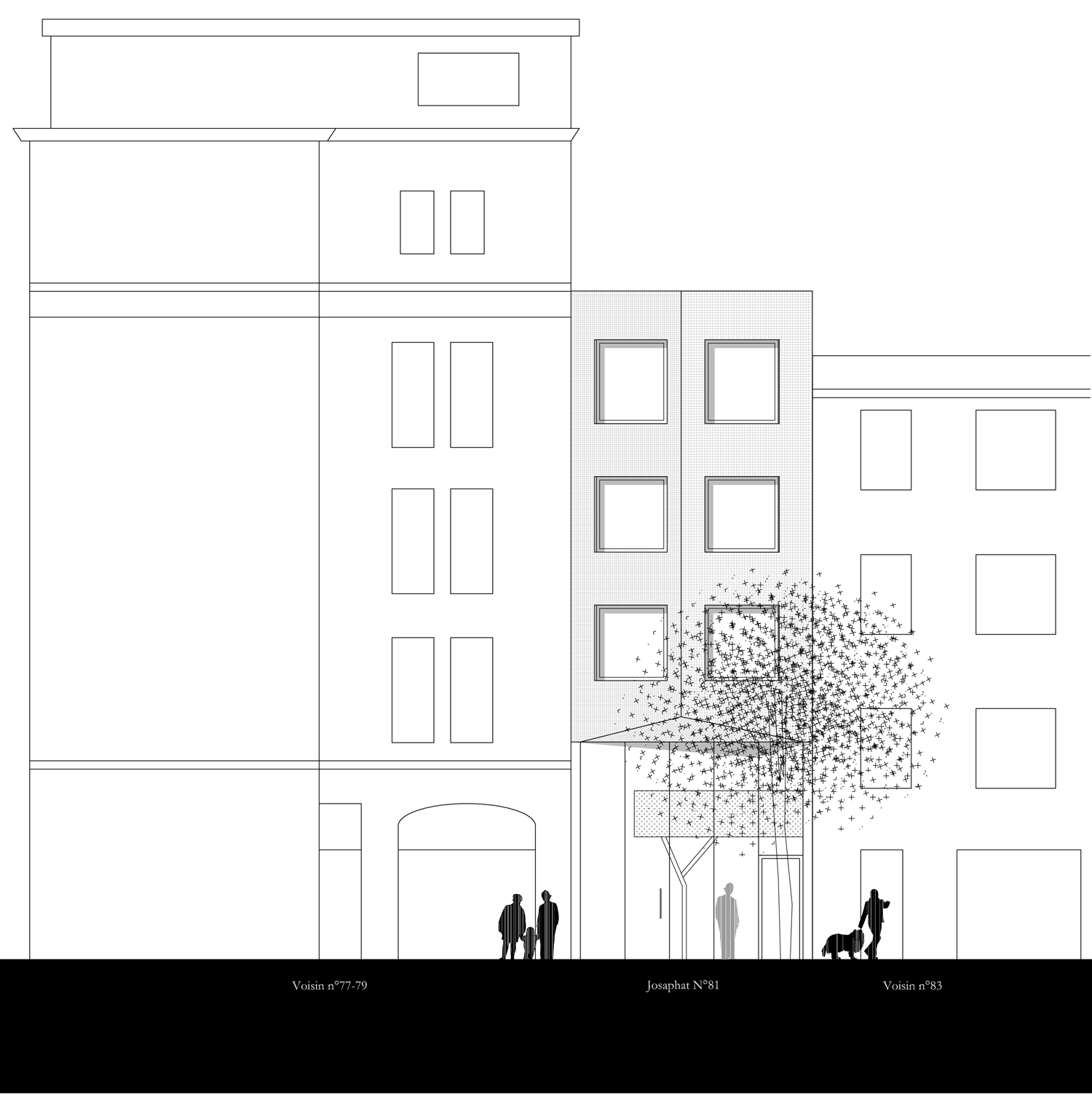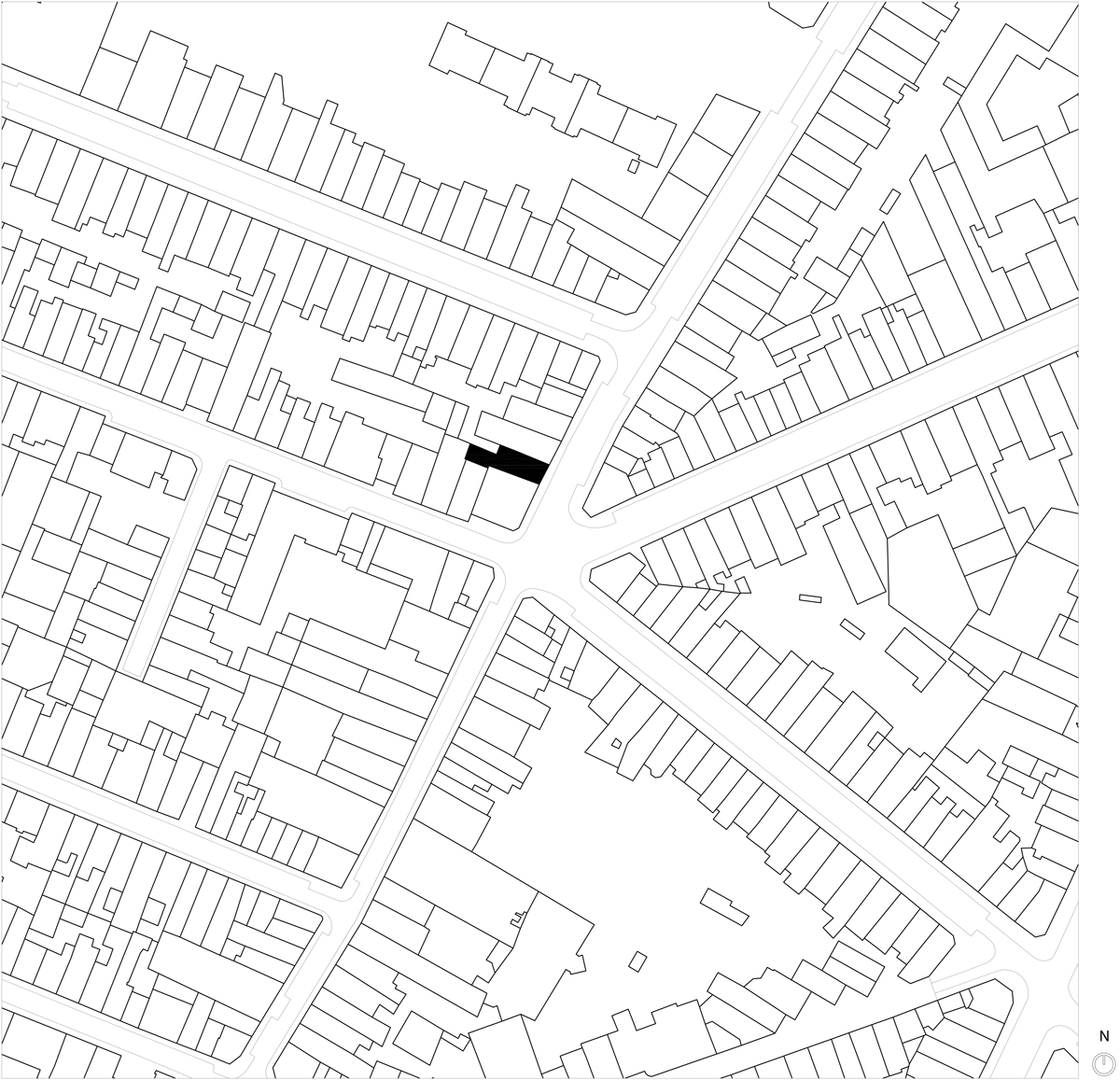 C08. JOSAPHAT
Community spaces and social housing

2017 / Project
Programme:
Demolition and reconstruction of an apartment building, creation of community spaces and social housing
Location:
Brussels (1030)
Client:
Commune of Schaerbeek
Architect:
Manger Nielsen Architects
Partners:
JZH
Area:
280m²
Contract amount:
420.000 €, excluding VAT
Credits:
MNA

The project is located in the heart of the Josaphat district. Special care and attention has been paid to the relationship between the public/private equipment and the square in front of the building. The equipment on the ground floor has been developed to double height. This increases the visibility and readability of the equipment in relation to the public space, to create a volume capable of unexpected dimensions and to increase the relationship possibilities with the exterior to the rear of the building. This choice in equipment dictated the typology that was chosen for the whole project. The two-bed housing units are designed as duplexes. Their limited depth and double orientation ensure that there is a lot of light inside. The limited depth of the building opens up the garden and each of the units has a quality link with the outside. The construction system is very simple and enables the spaces to be highly adaptable. The construction techniques prioritise energy performance, interior ambiance and repurposing potential.
Other projects « housing »