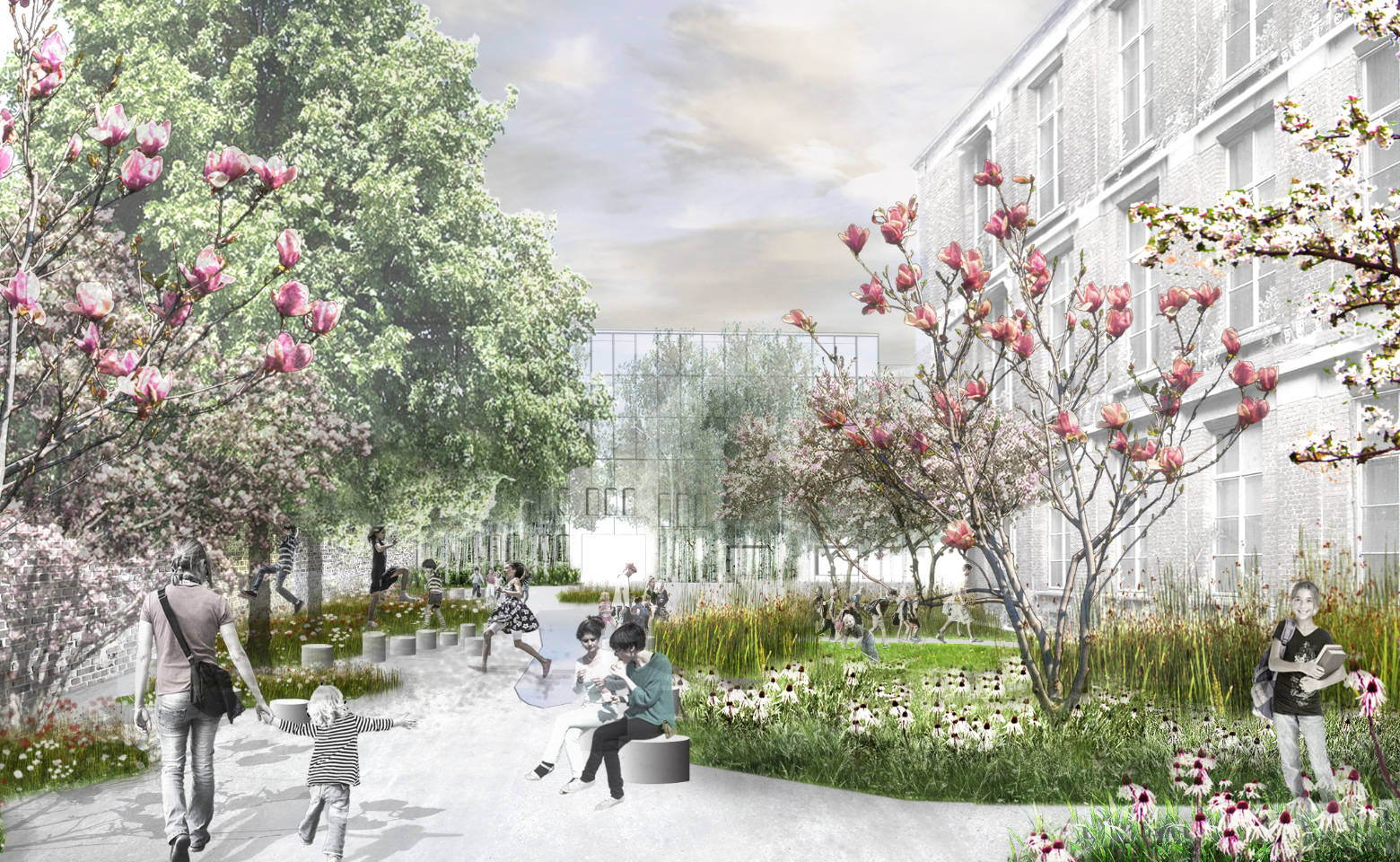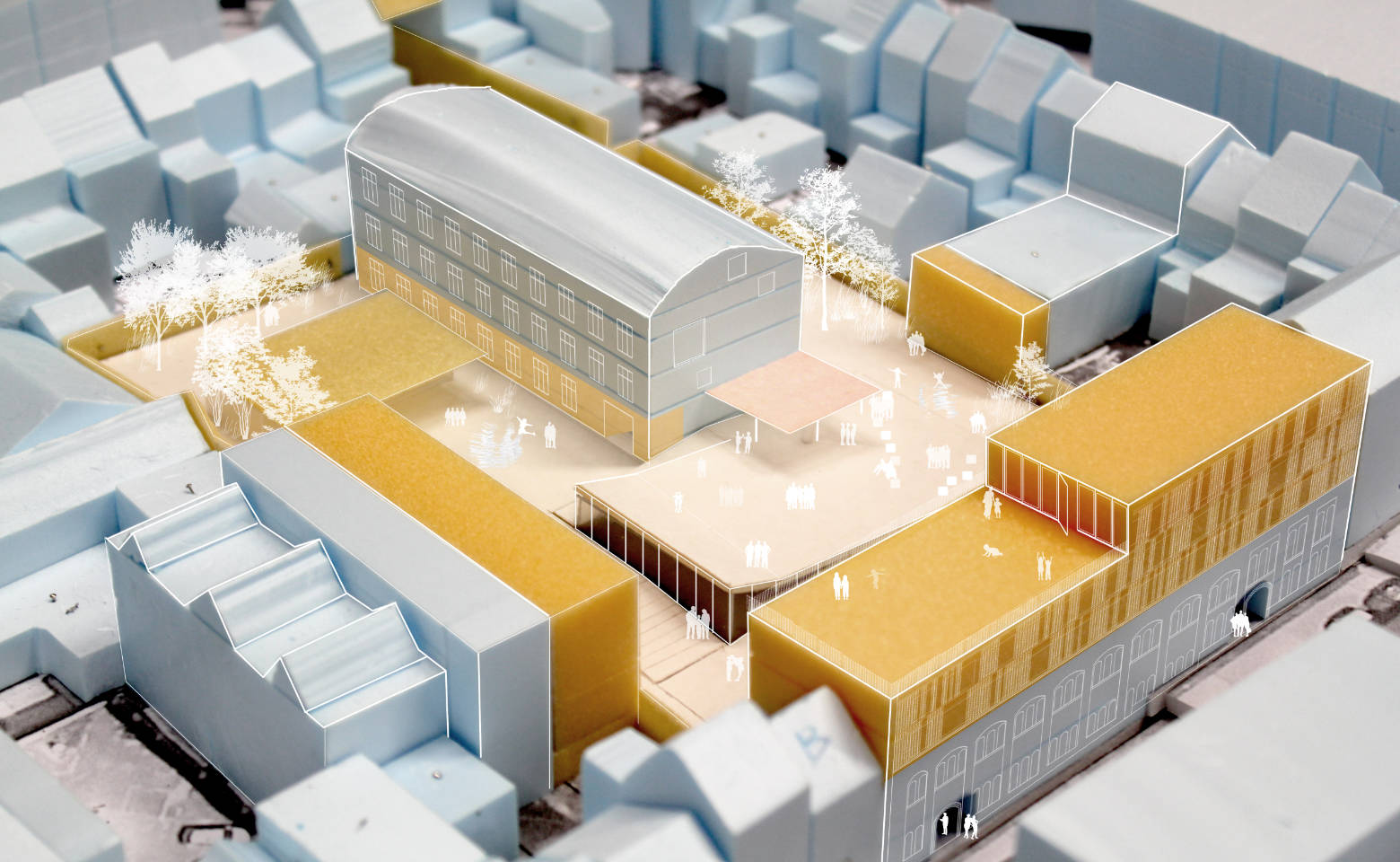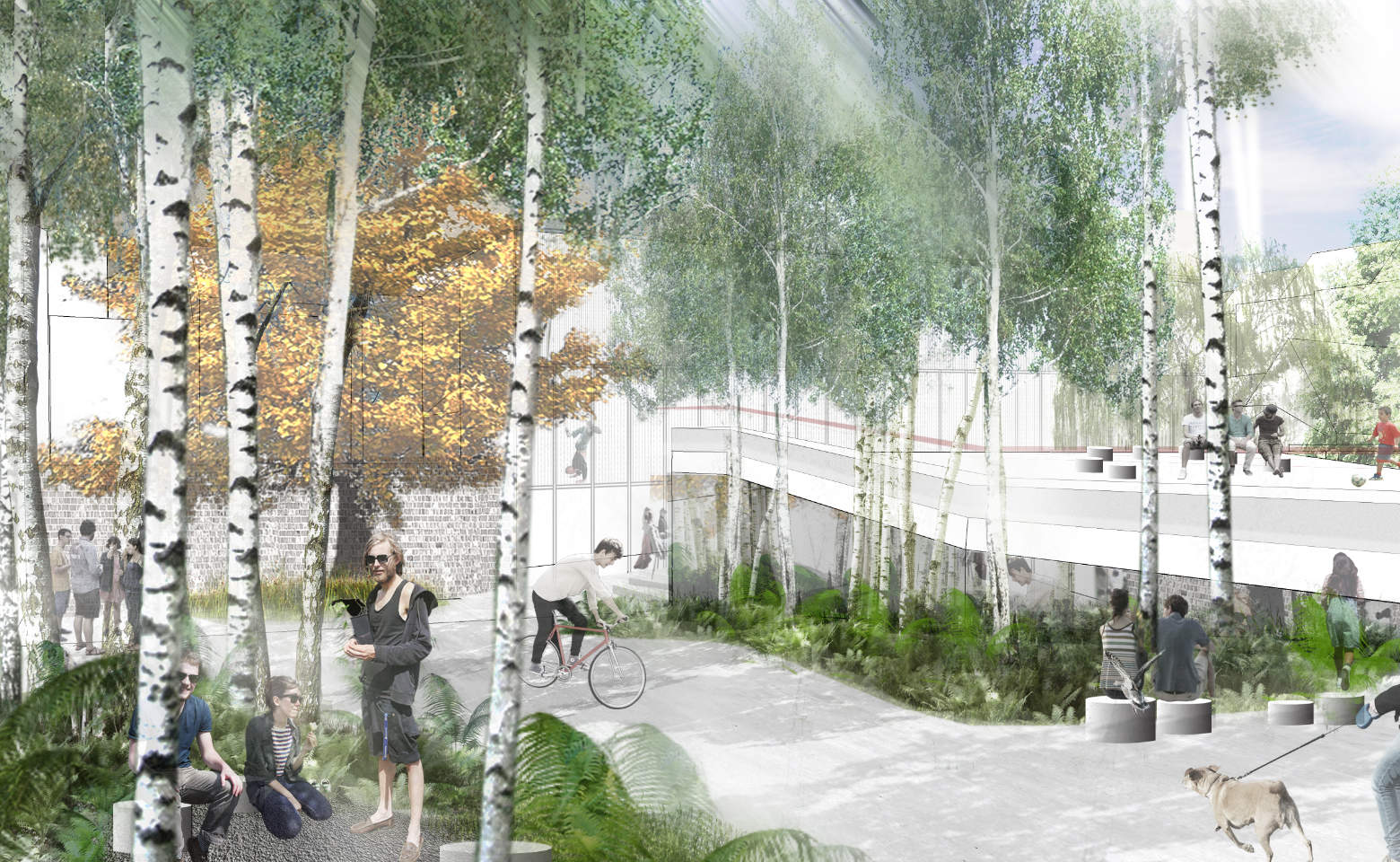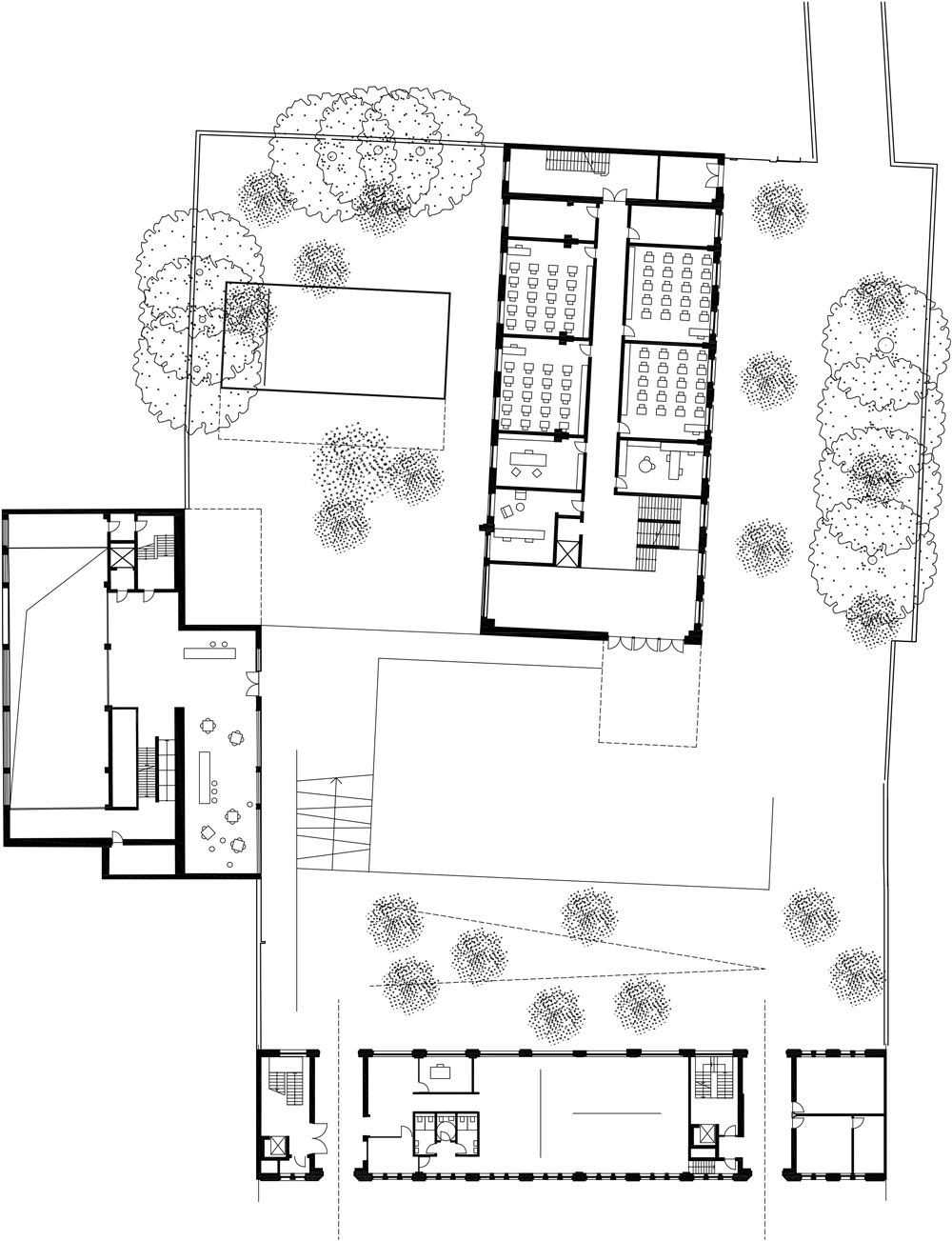 C15. ECAM
Public space, school and sports complex

2014 / Project
Programme:
Nursery, school, sports complex, urban park
Location:
Brussels (1060)
Client:
Commune of Saint-Gilles
Architect:
Manger Nielsen Architects / Conix RDBM Architects
Partners:
BUUR / MK Engineering / Bureau Greish
Area:
8.221 m²
Contract amount:
11.708.830 €, excluding VAT
Credits:
MNA / Conix RDBM / BUUR

The project site is a city block located in one of the densest areas of Brussels. The project consists of rearranging a group of buildings to become a complex of public spaces, school buildings and sports facilities. In order to meet all the demands of this composite programme, the project has been divided into three main principles: freeing up the ground to make an urban park, creating access points into the block for the public, and space sharing so that all of the public can use the equipment. The urban park has been split into five locations: the reception areas, the games square, the wooded valley, the entrance garden and the secret garden. These five different ambiances structure the project, organise the pedestrian traffic and act as staging for the various buildings. The existing buildings have been renovated and transformed and the new buildings contribute to the urban park's scenography.
Other projects « publics buildings »