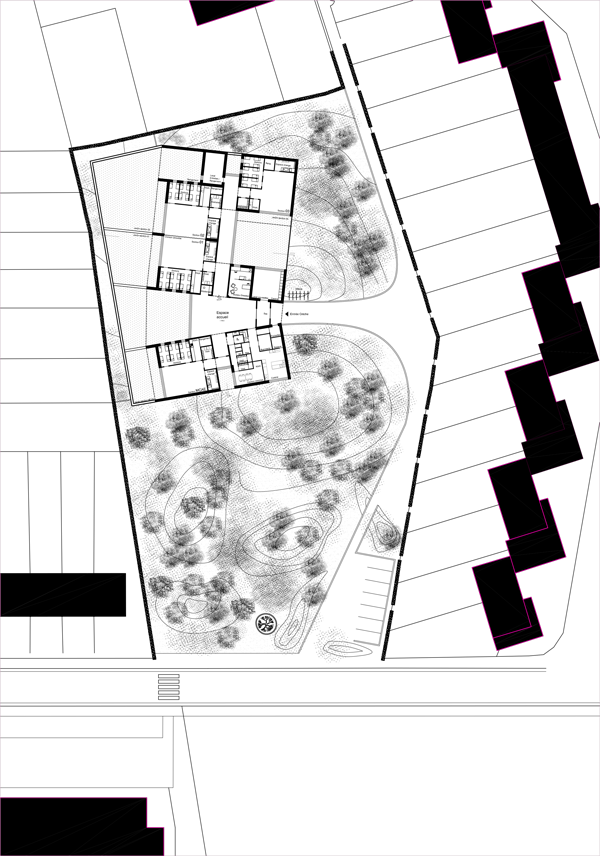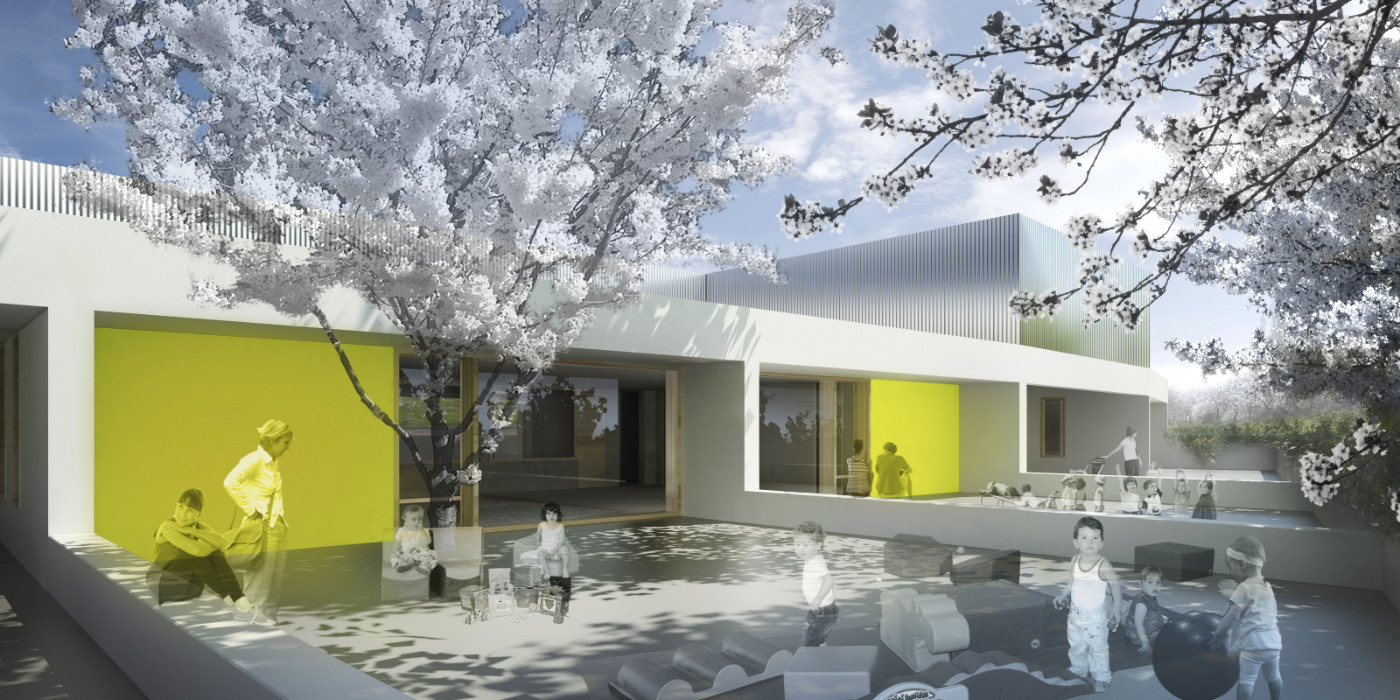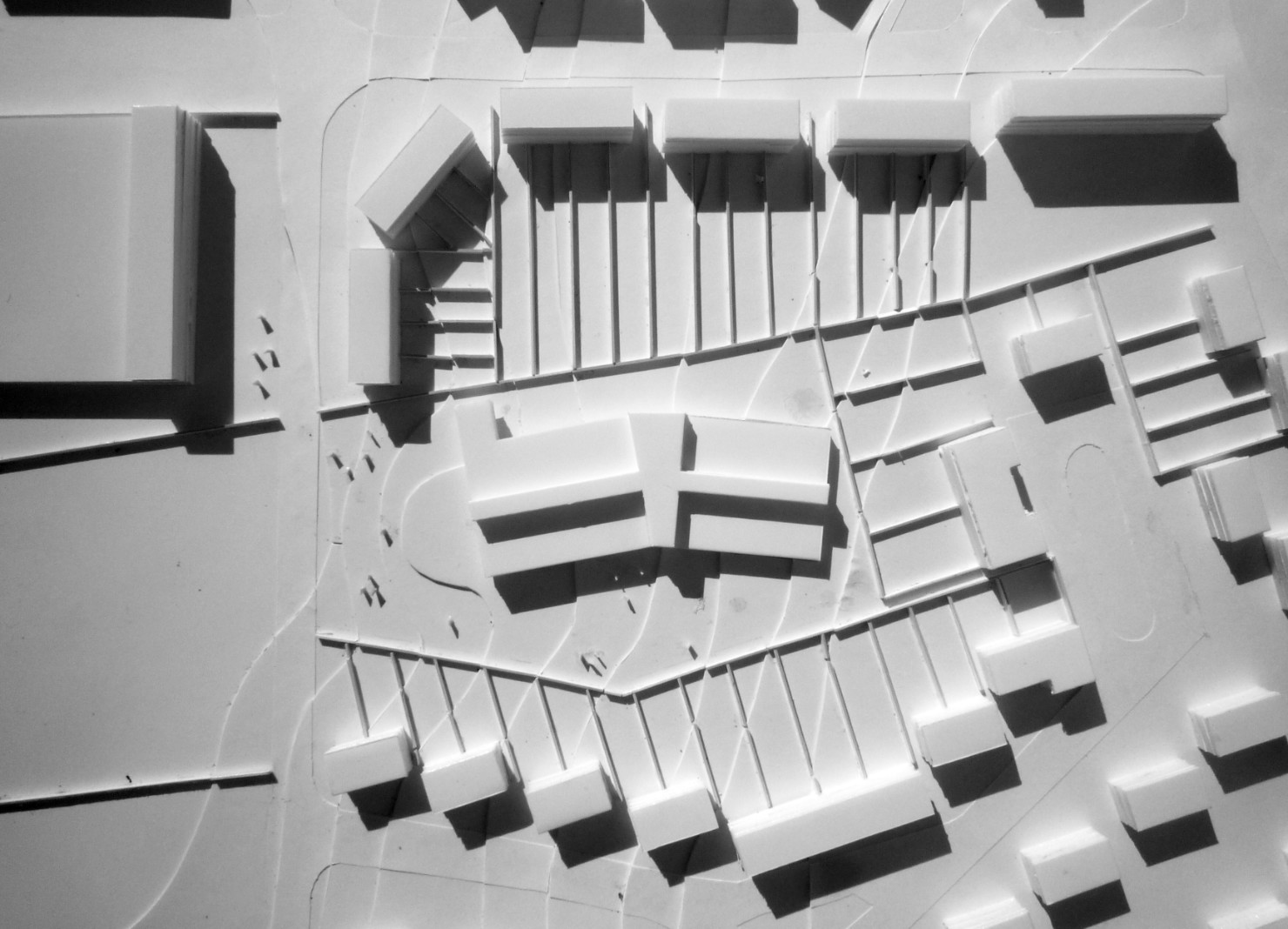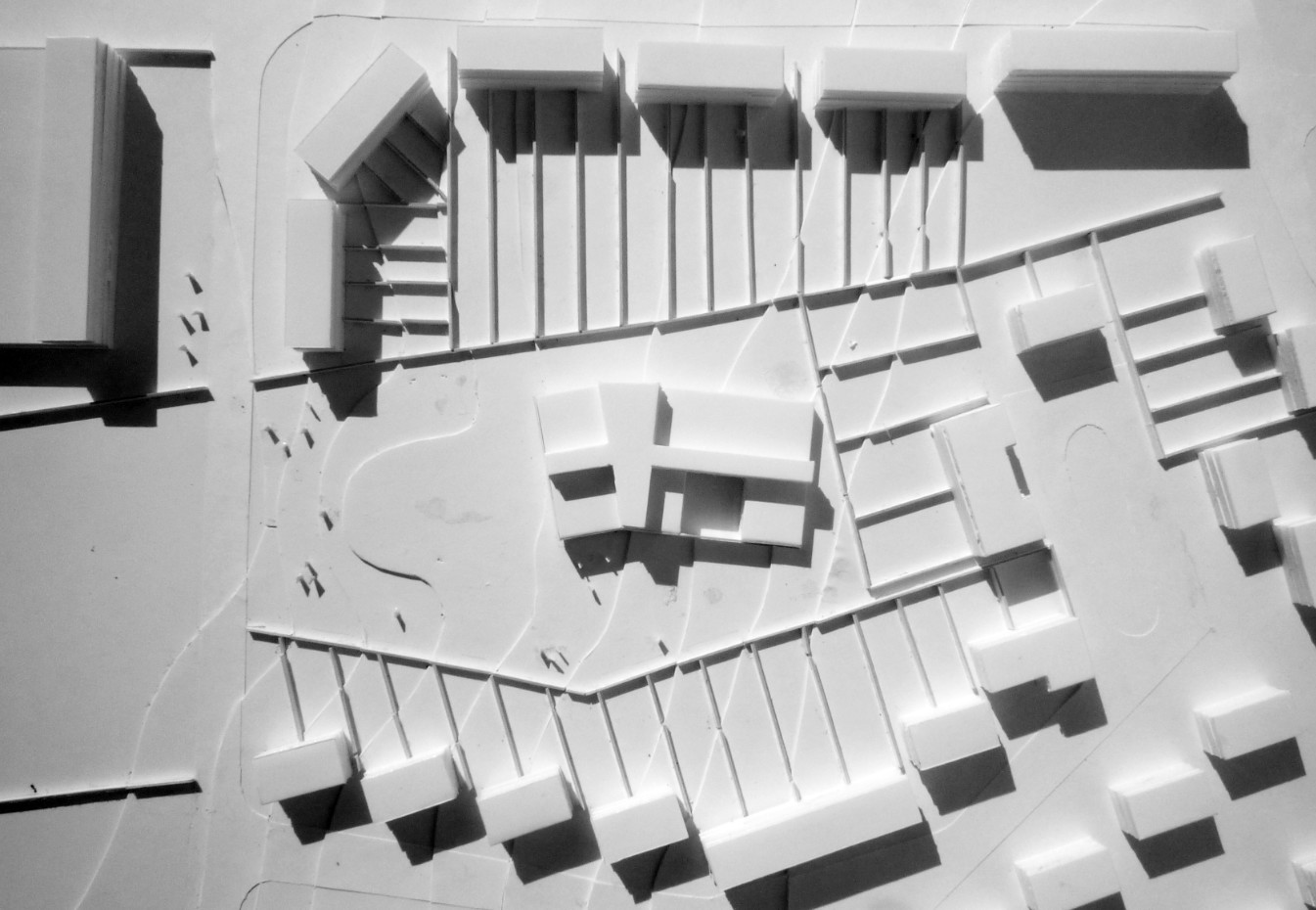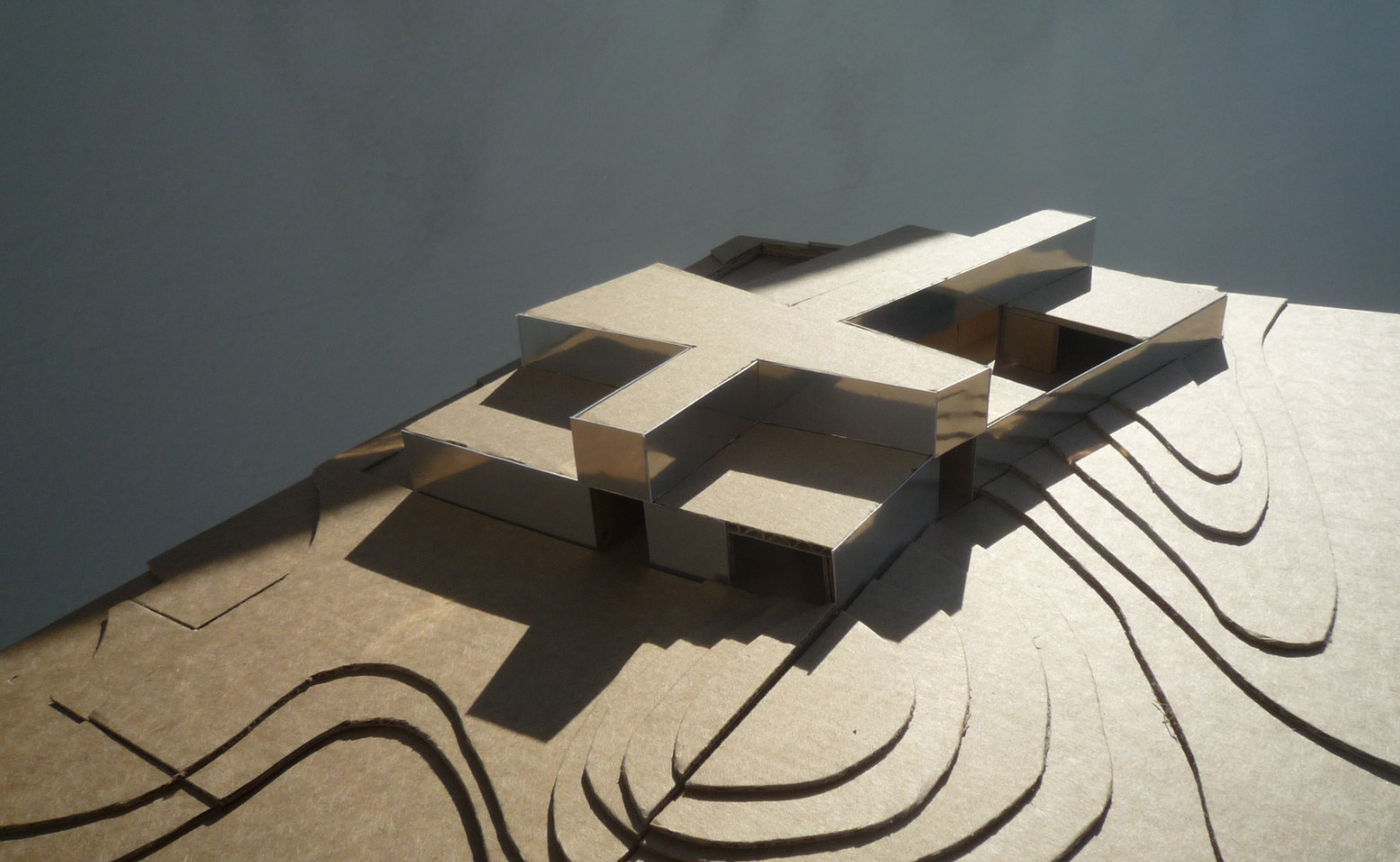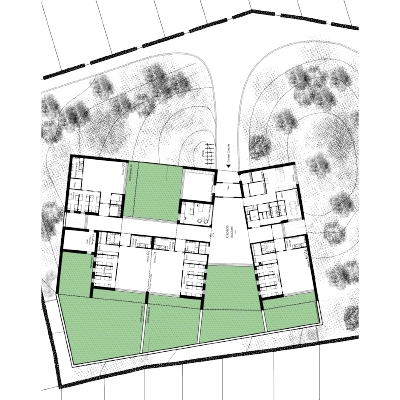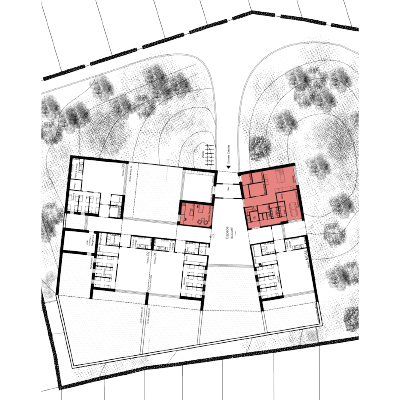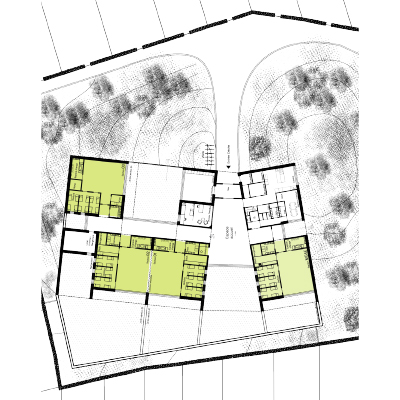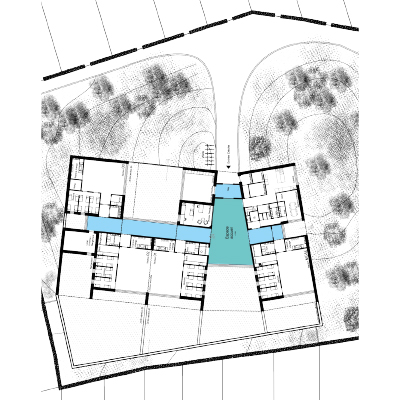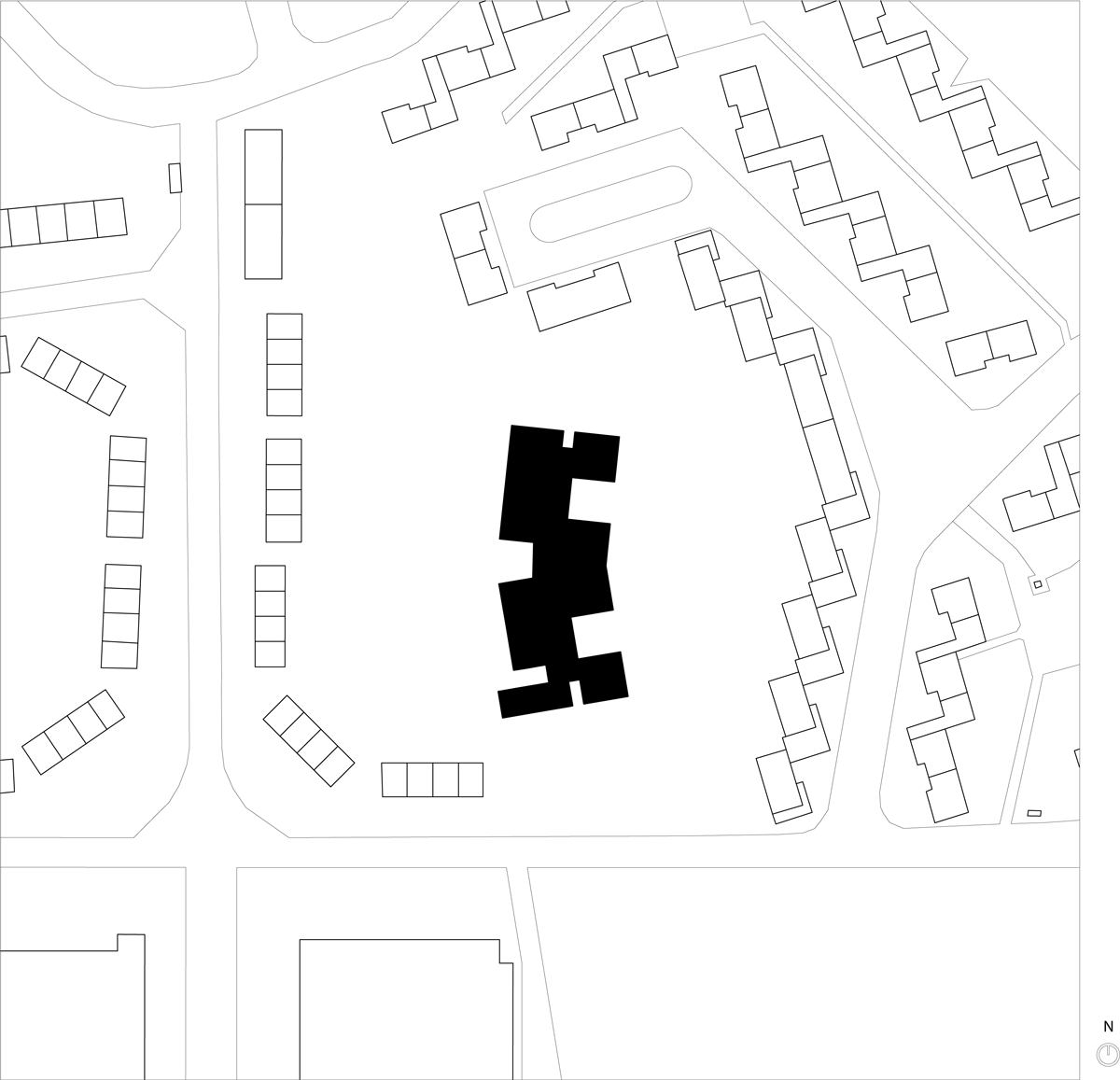 C16. GRACE
Nursery

2017 / Project
Programme:
Construction of a nursery for 36 children
Location:
Grâce-Hollogne
Client:
Commune of Grâce-Hollogne
Architect:
Manger Nielsen Architects / Atelier De Visscher & Vincentelli
Partners:
Bureau Greisch / ATS
Area:
Phase 1 : 924m² / Phase 2 : 631 m²
Contract amount:
Phase 1 : 1.750.000 €, excluding VAT / Phase 2 : 1.500.000,00 €, excluding VAT
Credits:
MNA / ADVV / C. Crisan

The project involves the construction of a 36-bed daycare unit and a 12-bed MCAE child services unit, where the client asked us to take into account a scheduled further phase (future extension). Taking advantage of the sloping terrain, the daycare unit fits into the top of the site. The resulting volume splits to make way for the entrance and enables traffic to be distributed into a cross shape. Admin and the three daycare sections are located to the right of the fold formed by the entrance and the kitchen and the MCAE child services unit are located to the left of it. All the technical structures, technical room and cladding and wiring spaces will be located above the spaces where there is traffic. Phase 1 (sections and communal spaces) is designed and built so that it can function autonomously. Phase 2 (extension of two sections and the ONE birth and early childhood branch) is just the natural extension of phase 1. The entrance to the daycare centre is maintained. Only a new entrance for the ONE branch will be created on the road-facing side. A traditional and economical construction system has been favoured in this project, with exterior cladding made of aluminium sheeting.
Other projects « publics buildings »