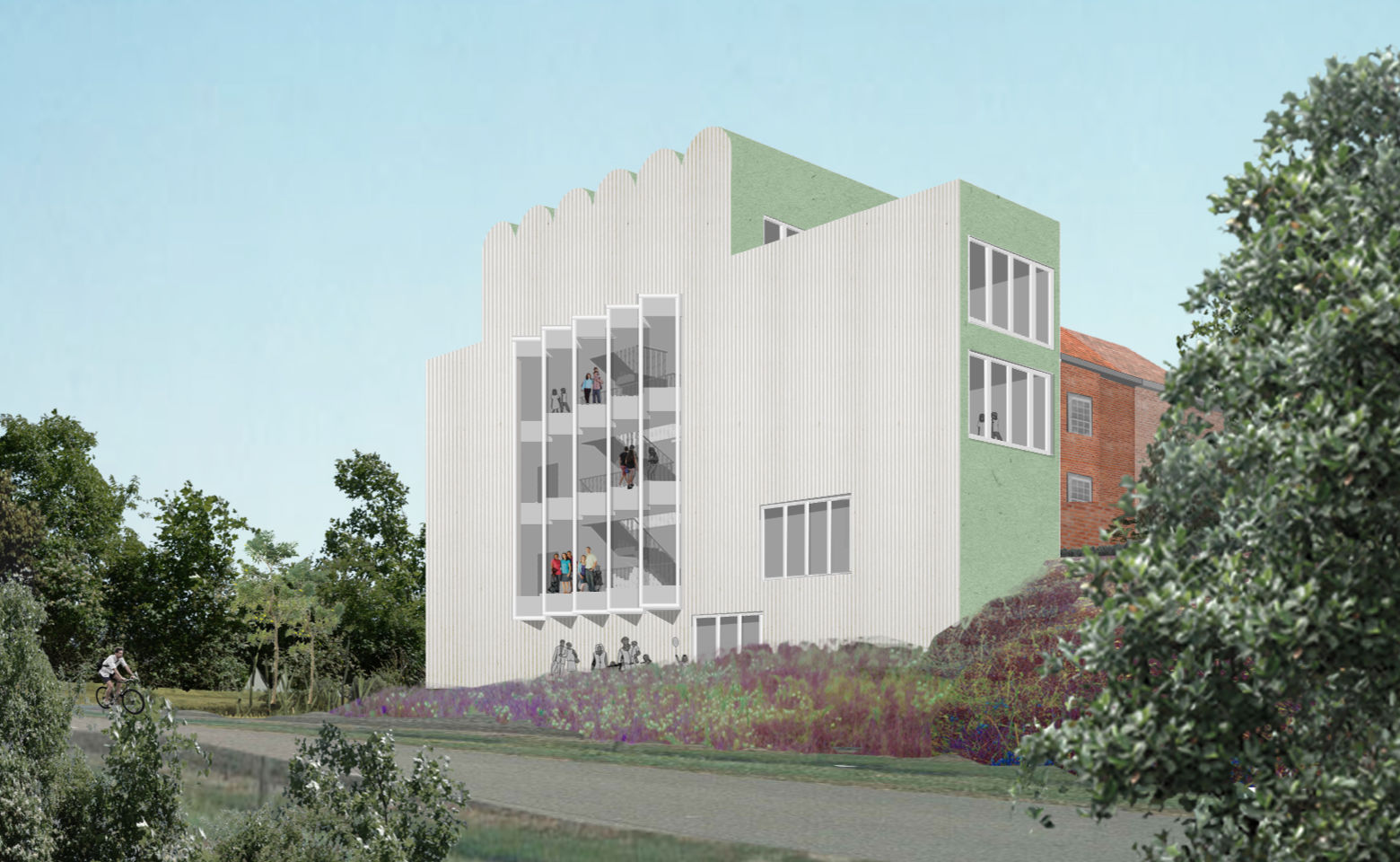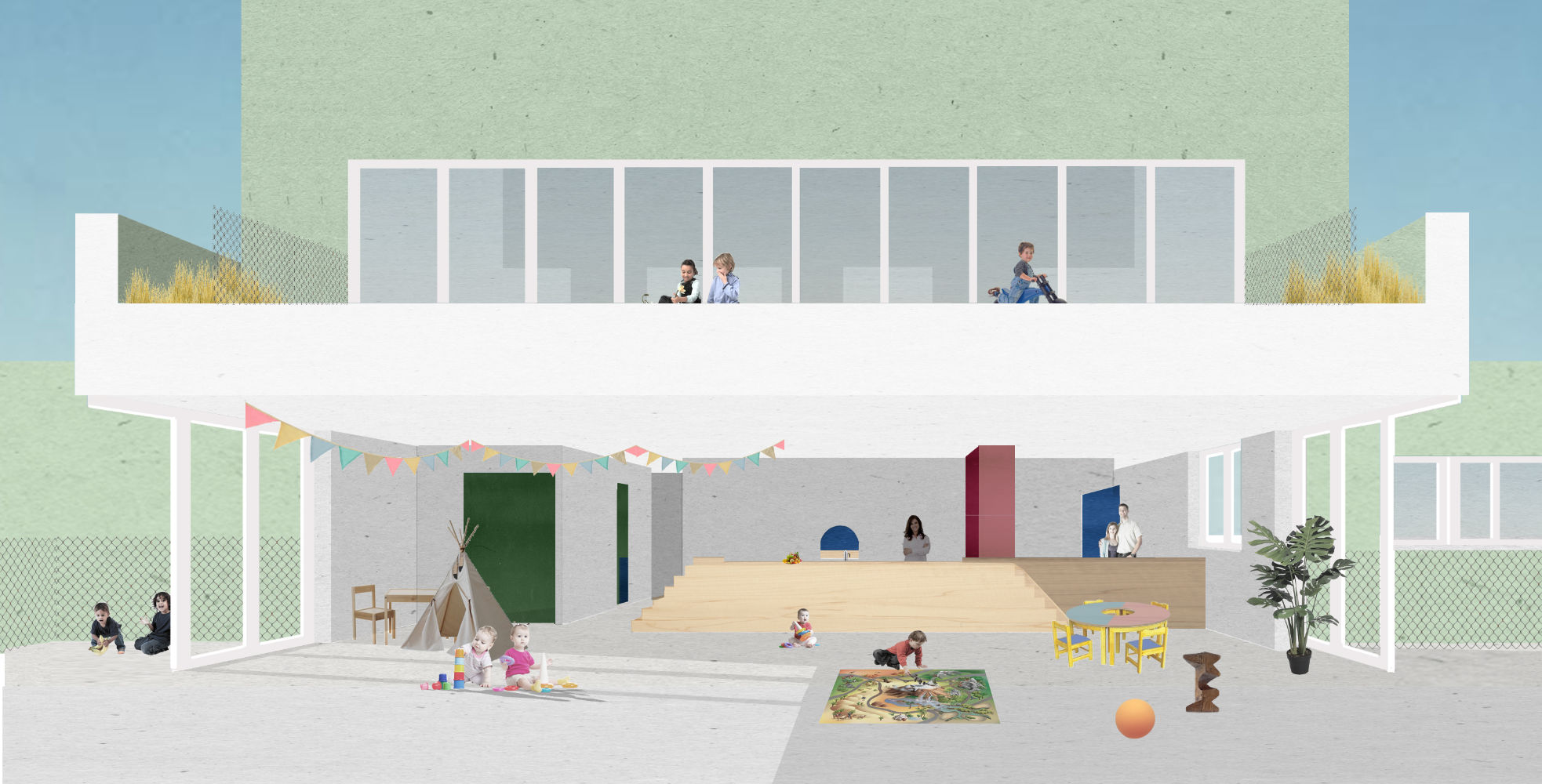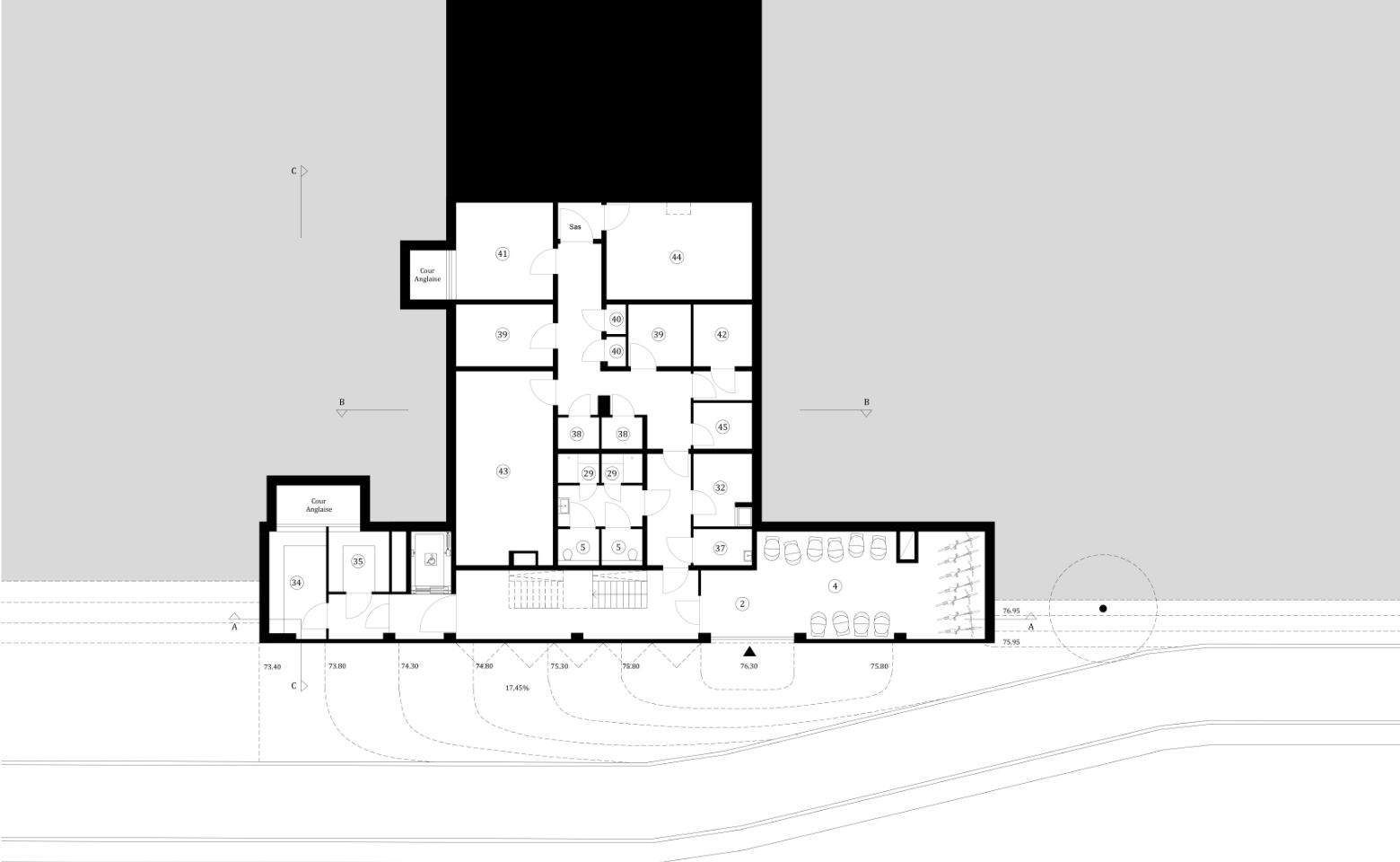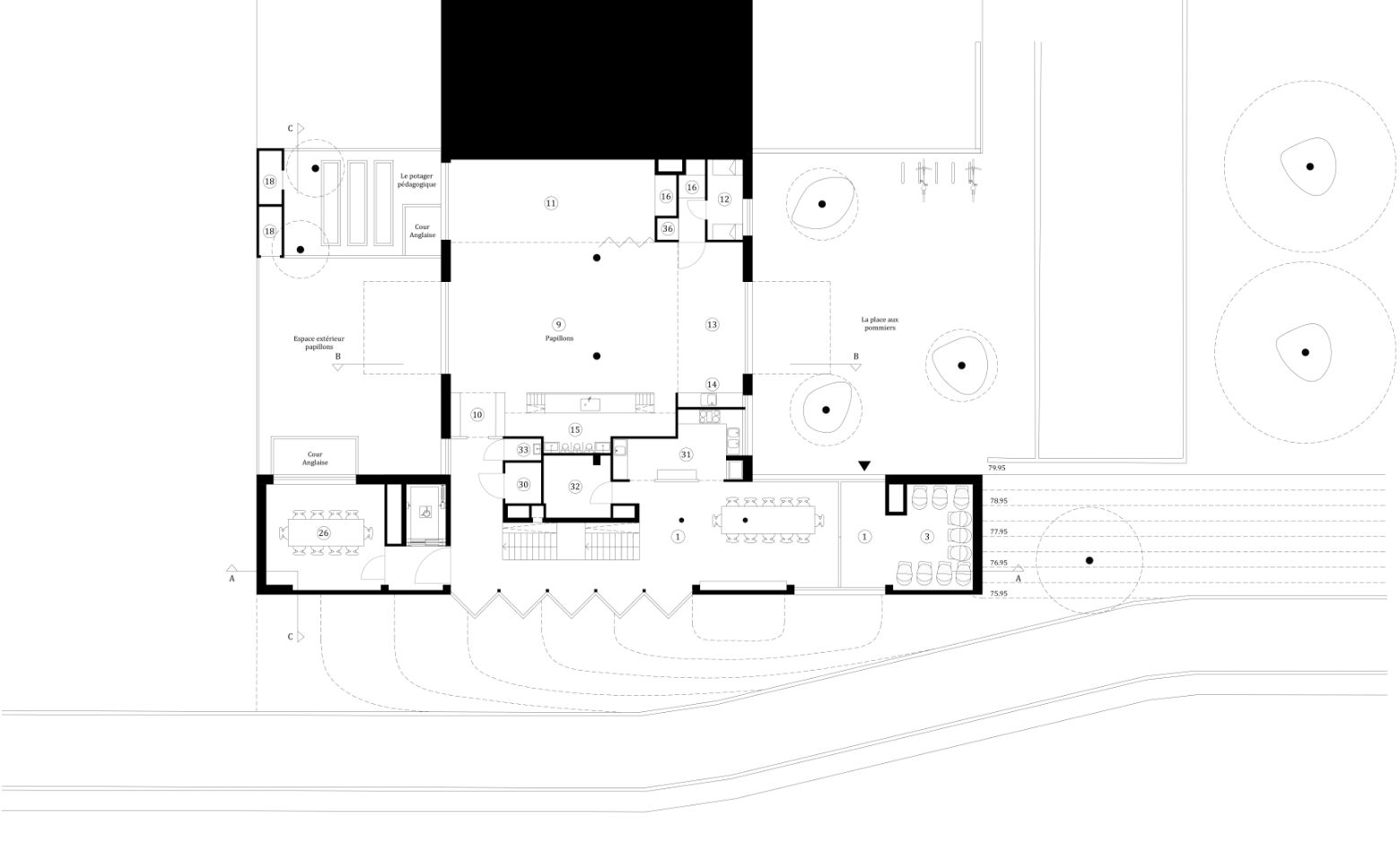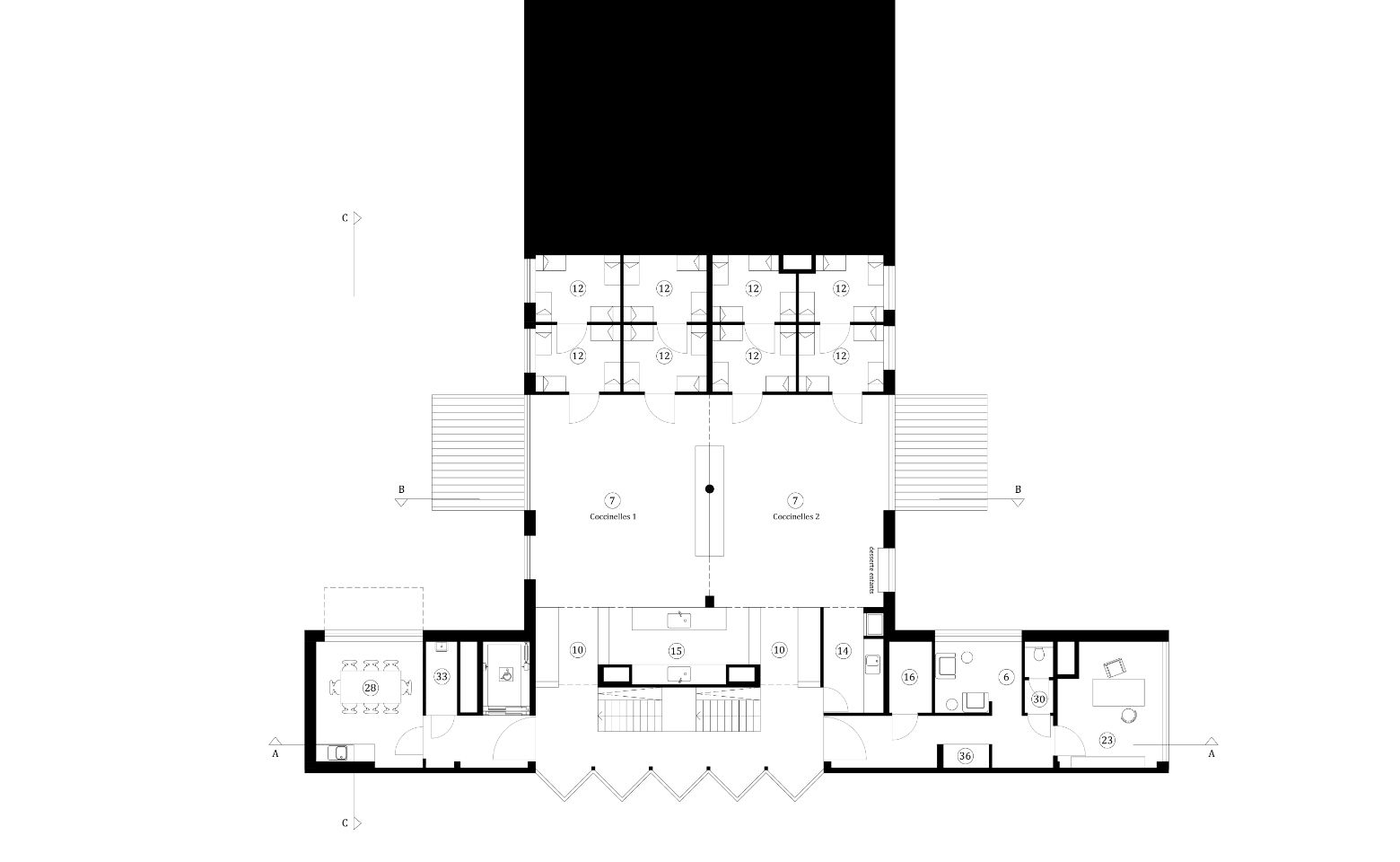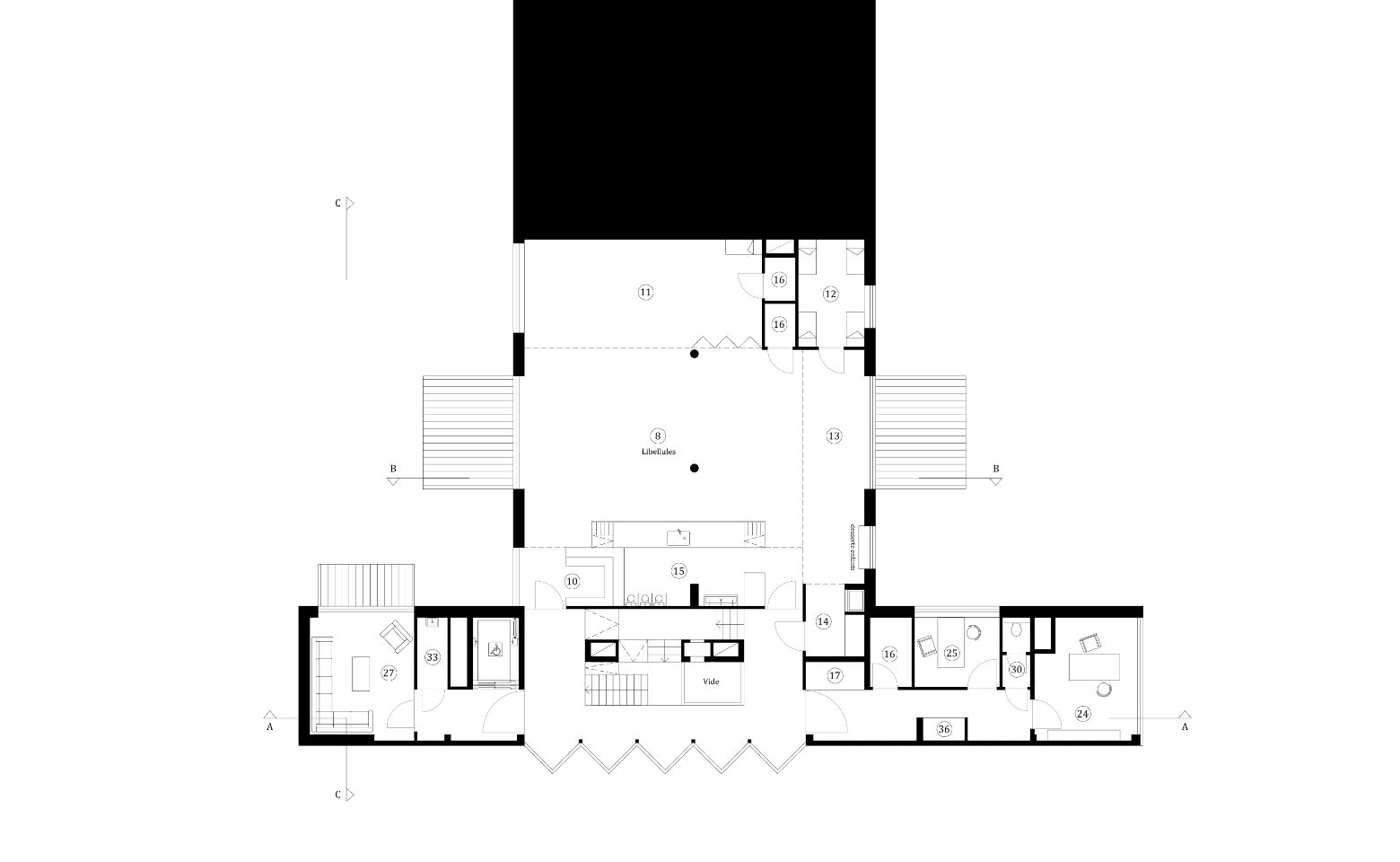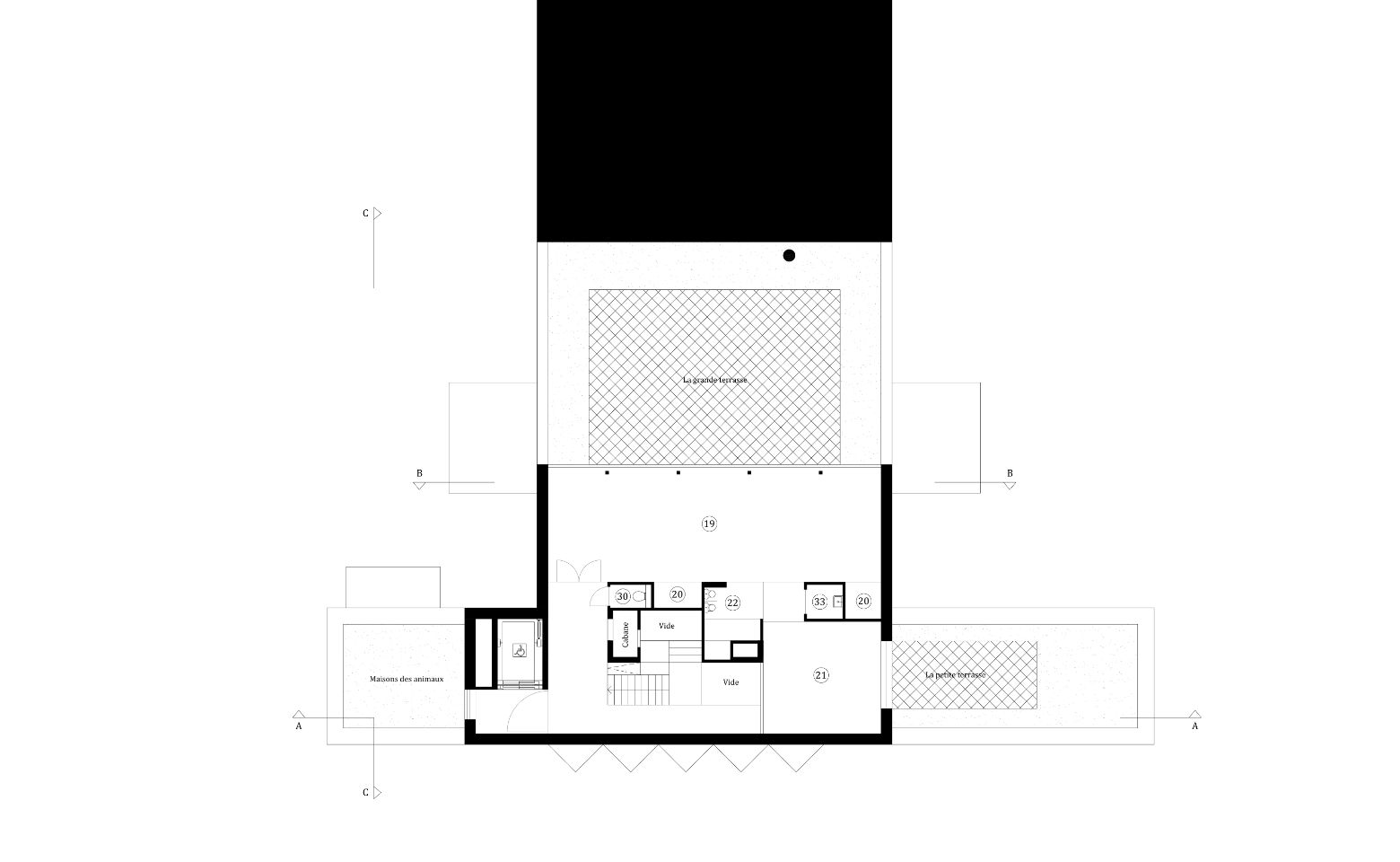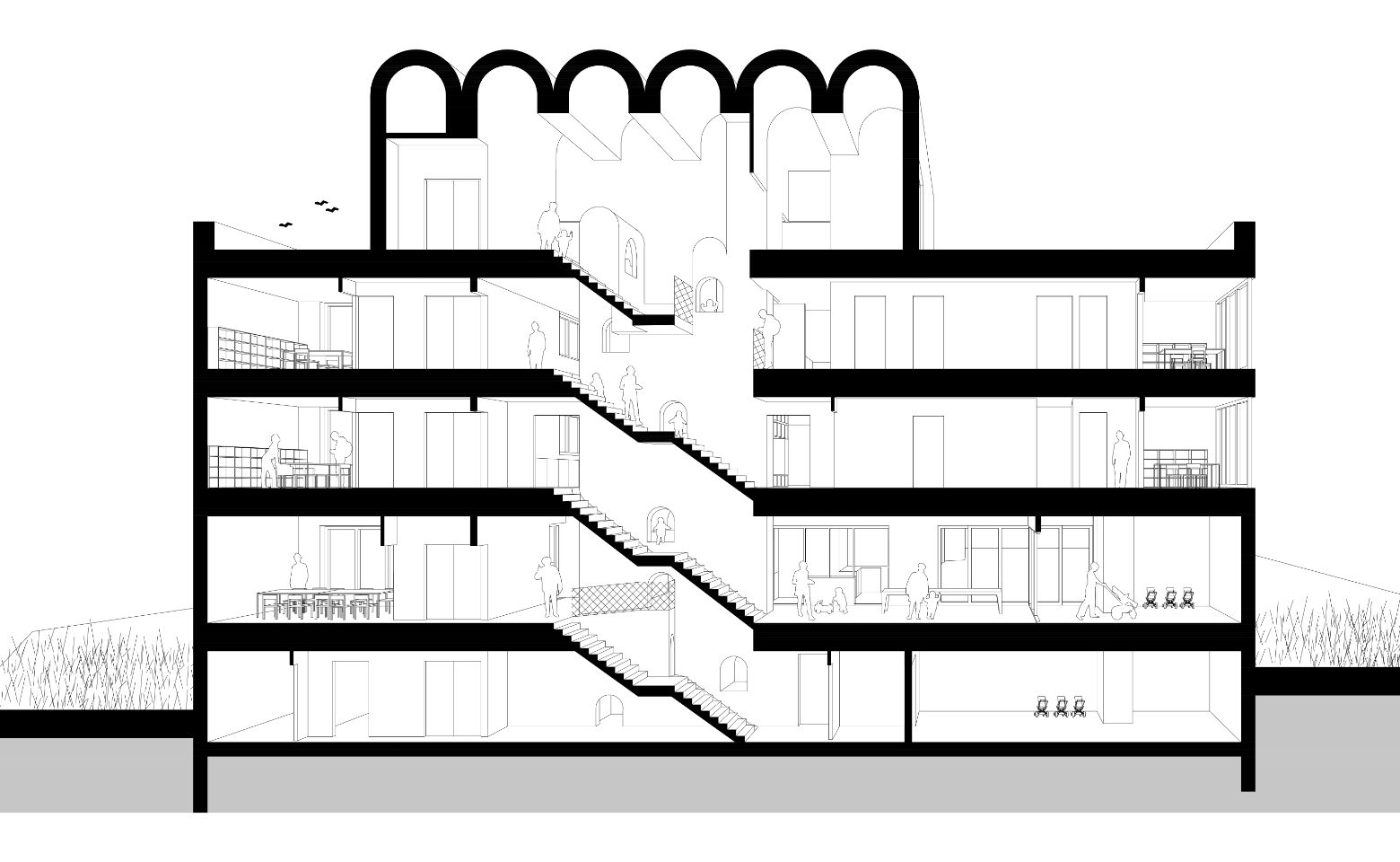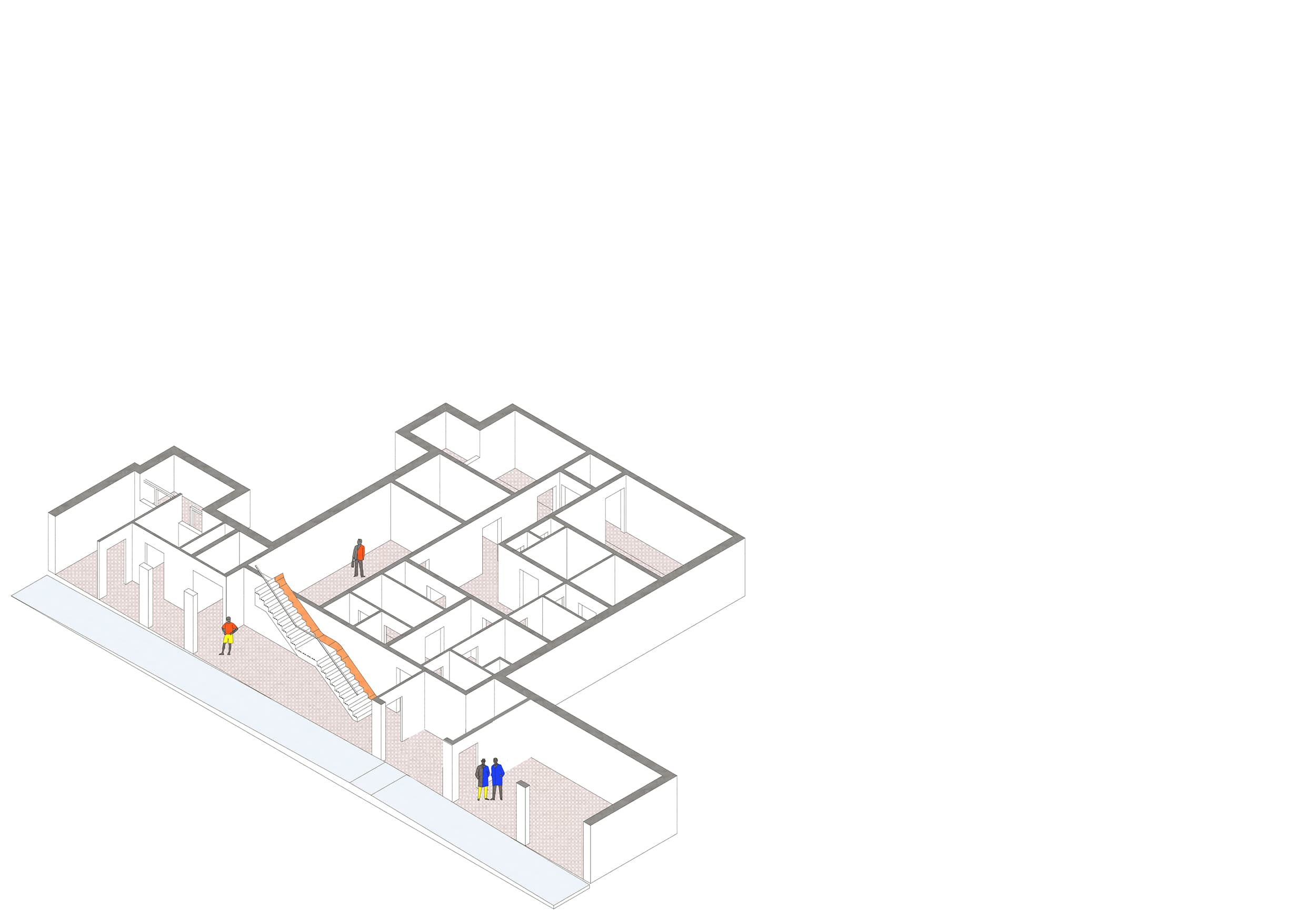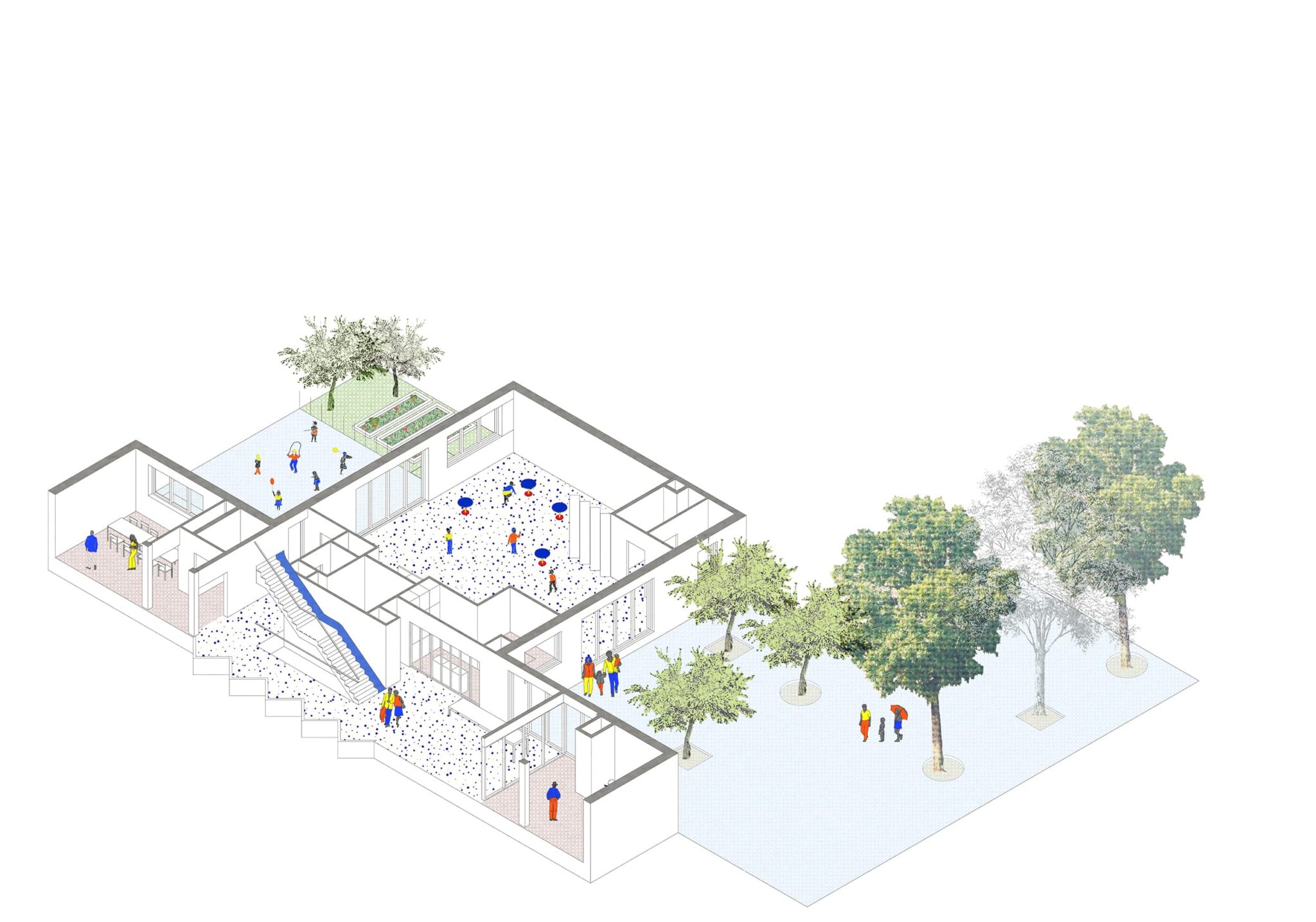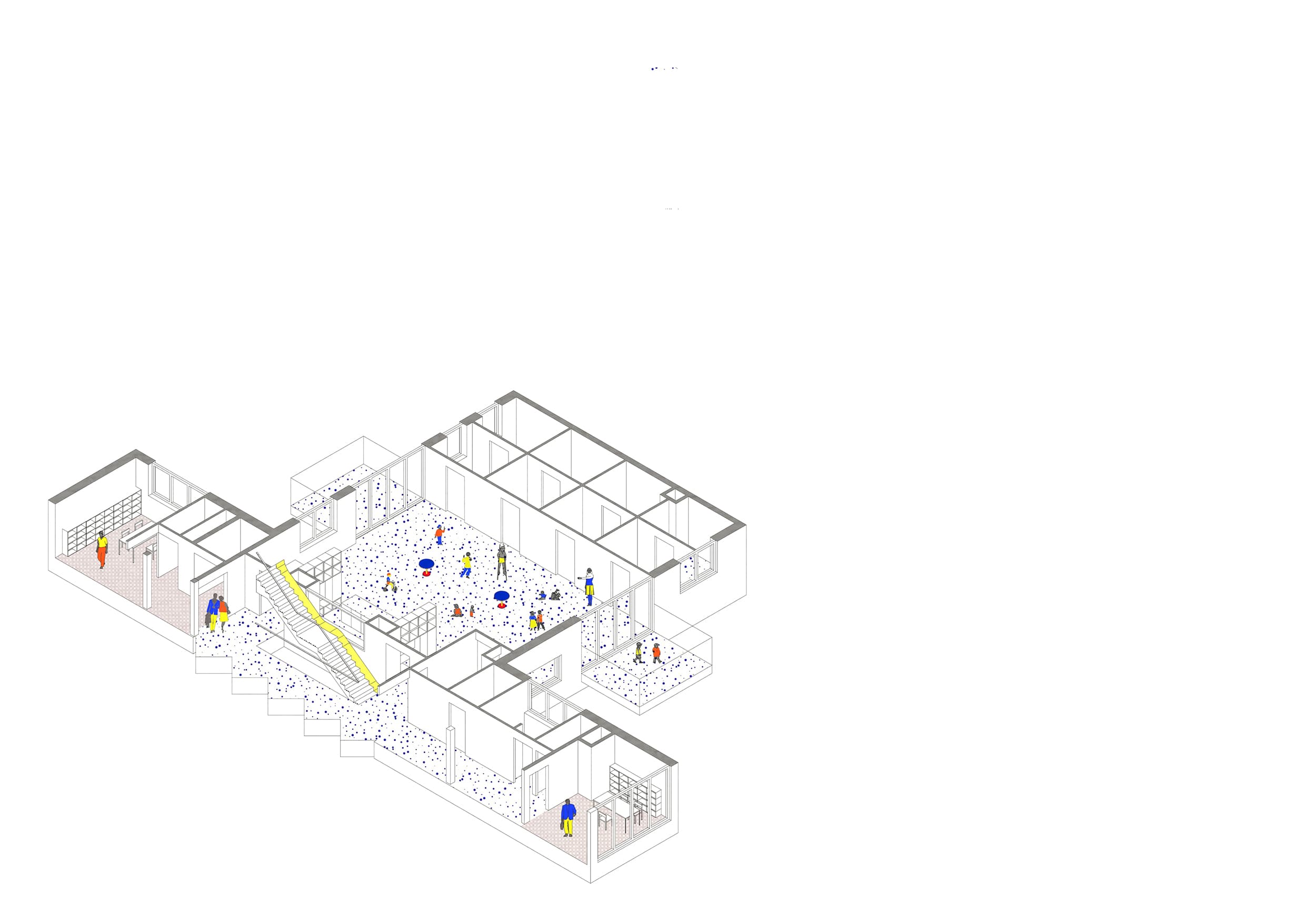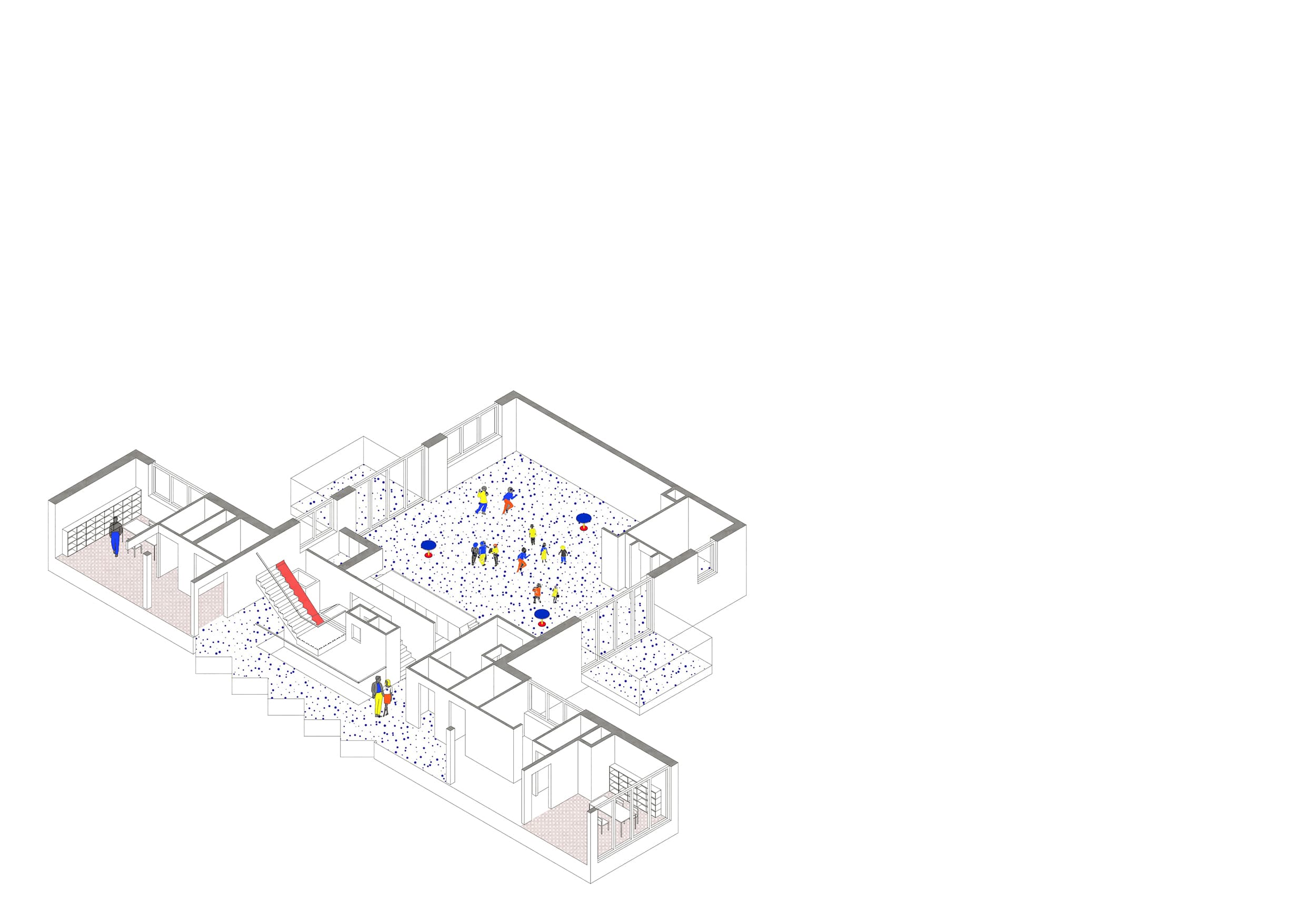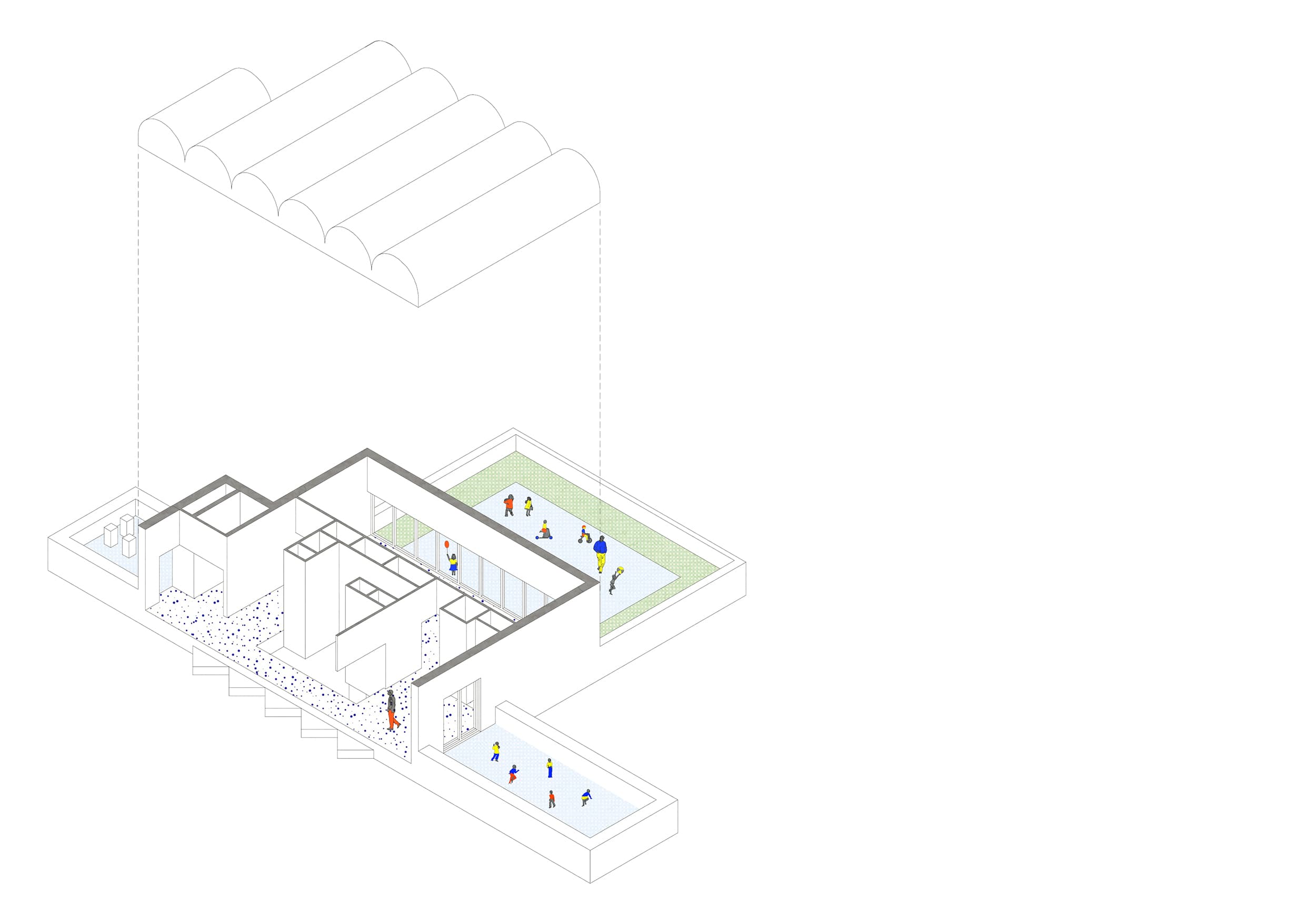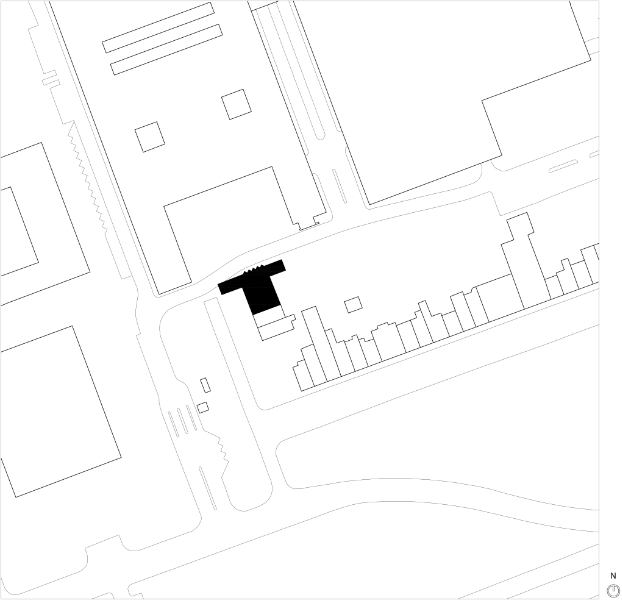 C28. Babymedia
Nursery

2018 – Project
Programme:
Nursery for 55 children
Location:
Brussels (1030)
Client:
La crèche Babymedia asbl
Architect:
Manger Nielsen Architects / Atelier De Visscher & Vincentelli
Partners:
JZH & Partners / G. Marot / Daidalos Peutz
Area:
1.244m²
Contract amount:
2.006.041 €HTVA
Credits:
MNA / ADVV

This project is intended to accommodate the children of staff working in a suite of offices dedicated to audiovisual production, and is located within a landscaped site. The dense urban environment in this neighbourhood necessitates a vertically-arranged nursery structure with sections placed one on top of another. Particular attention is paid to outdoor, public and group spaces. A tree-lined square is being created in front of the entrance, a garden for the children on the interior of the block, a large games area on the roof, a courtyard for animals, and a water playground on the terrace. Inside, the project is organised around a kitchen, a large dining table on the ground floor, and a stairwell equipped with slides, playhouses and furniture for the children. The elevations facing the city are clad in pearly ceramic tiles and the façade towards the landscaped site (which is temporary, pending a future extension) is clad in metal.
Other projects « publics buildings »