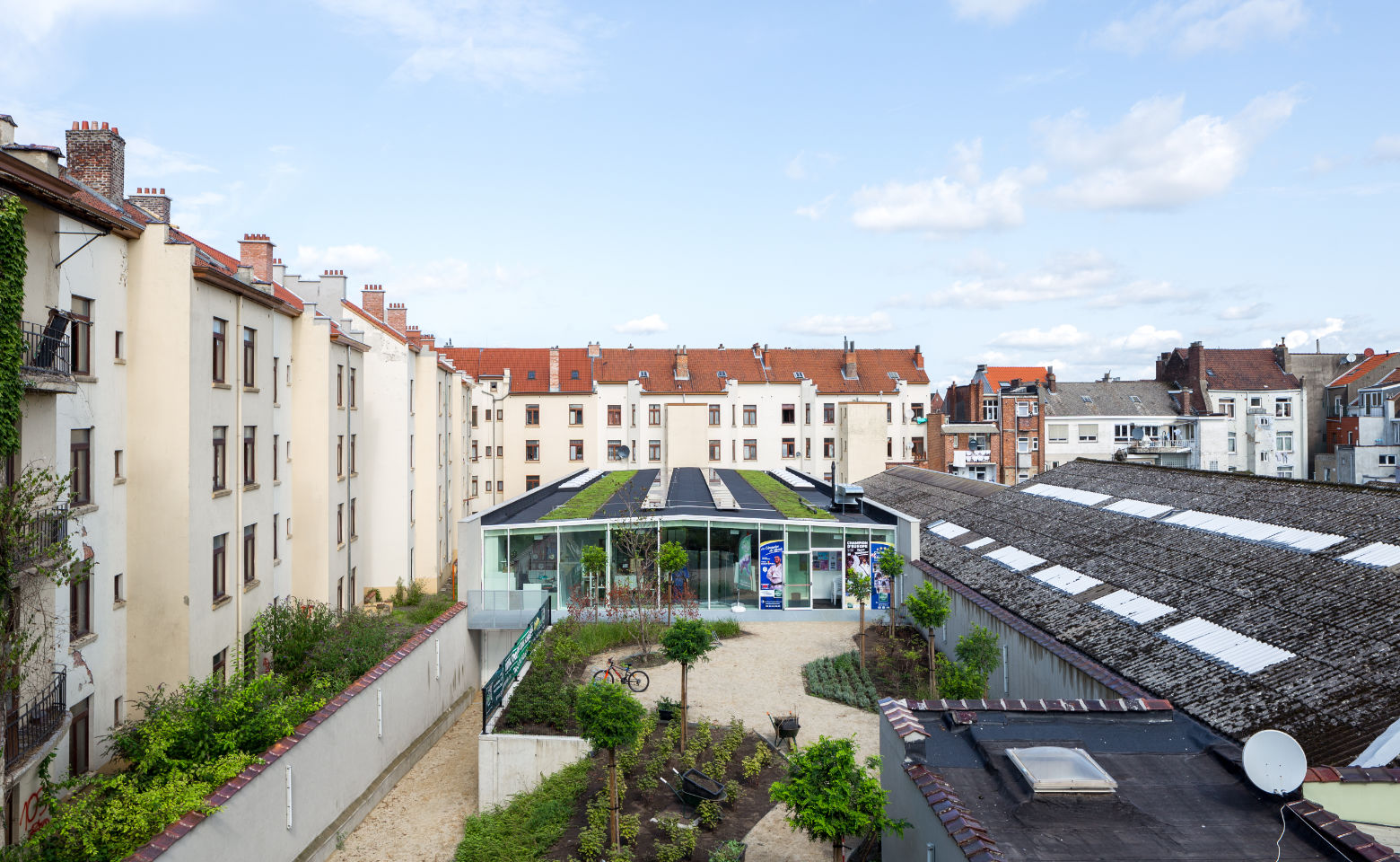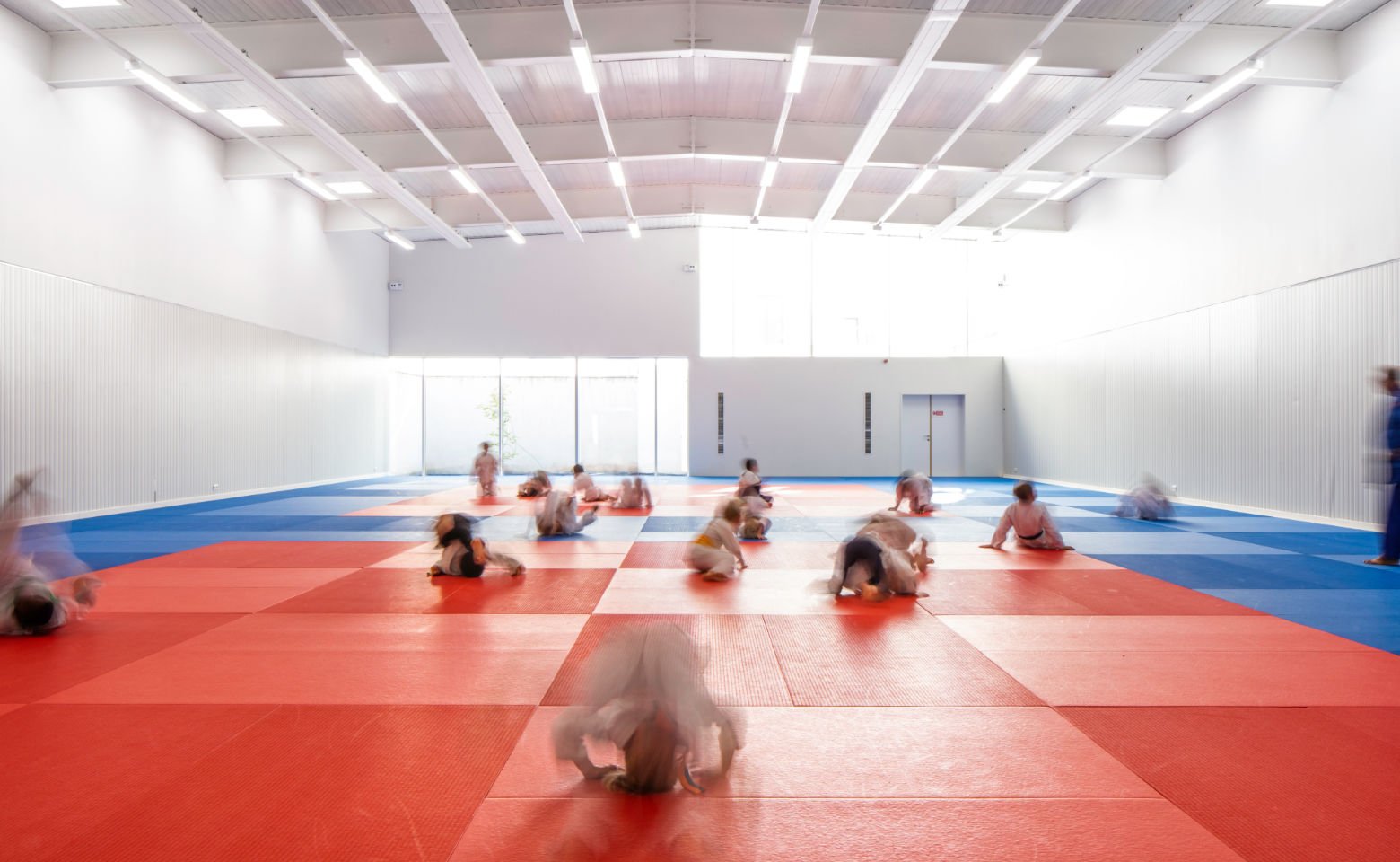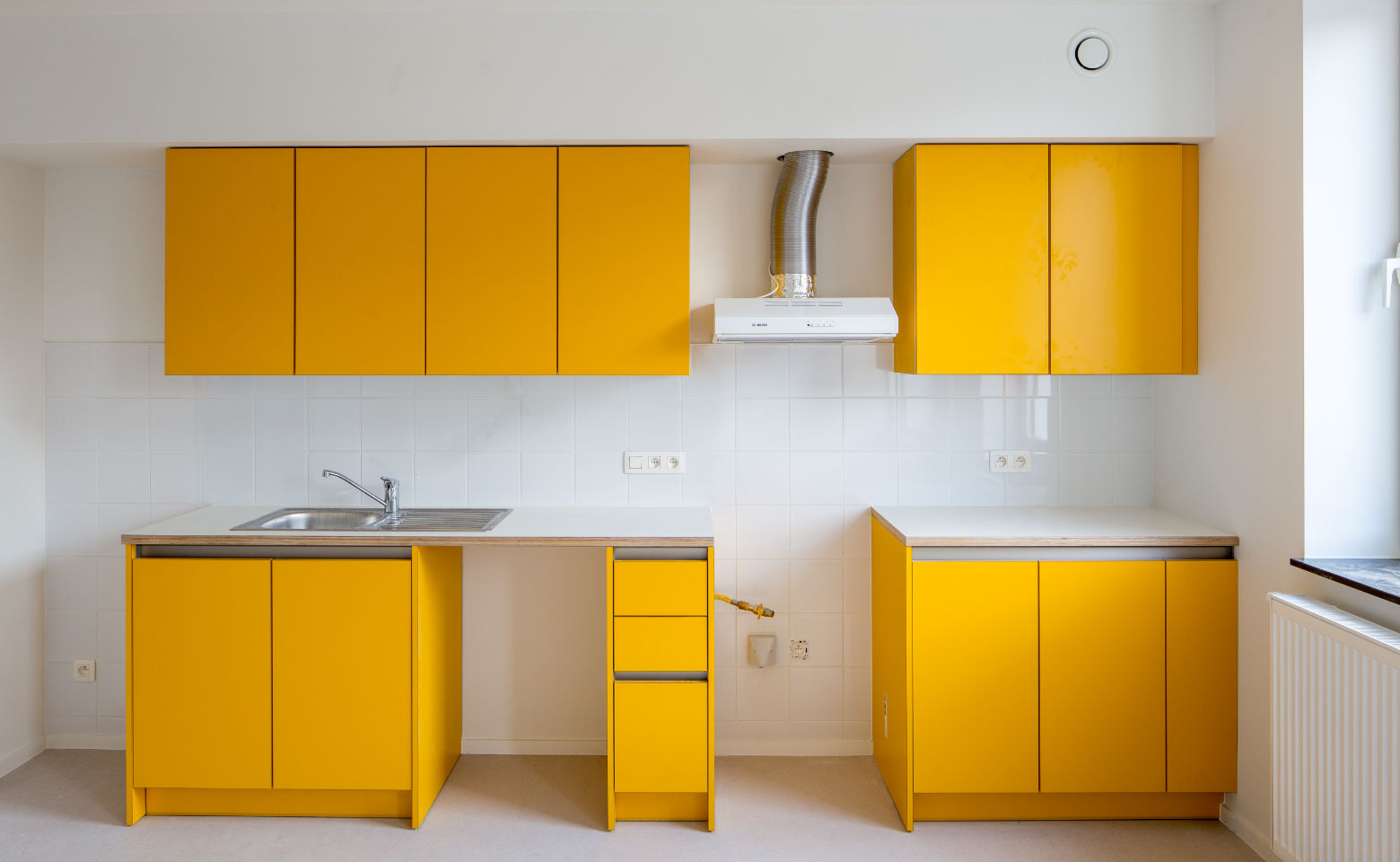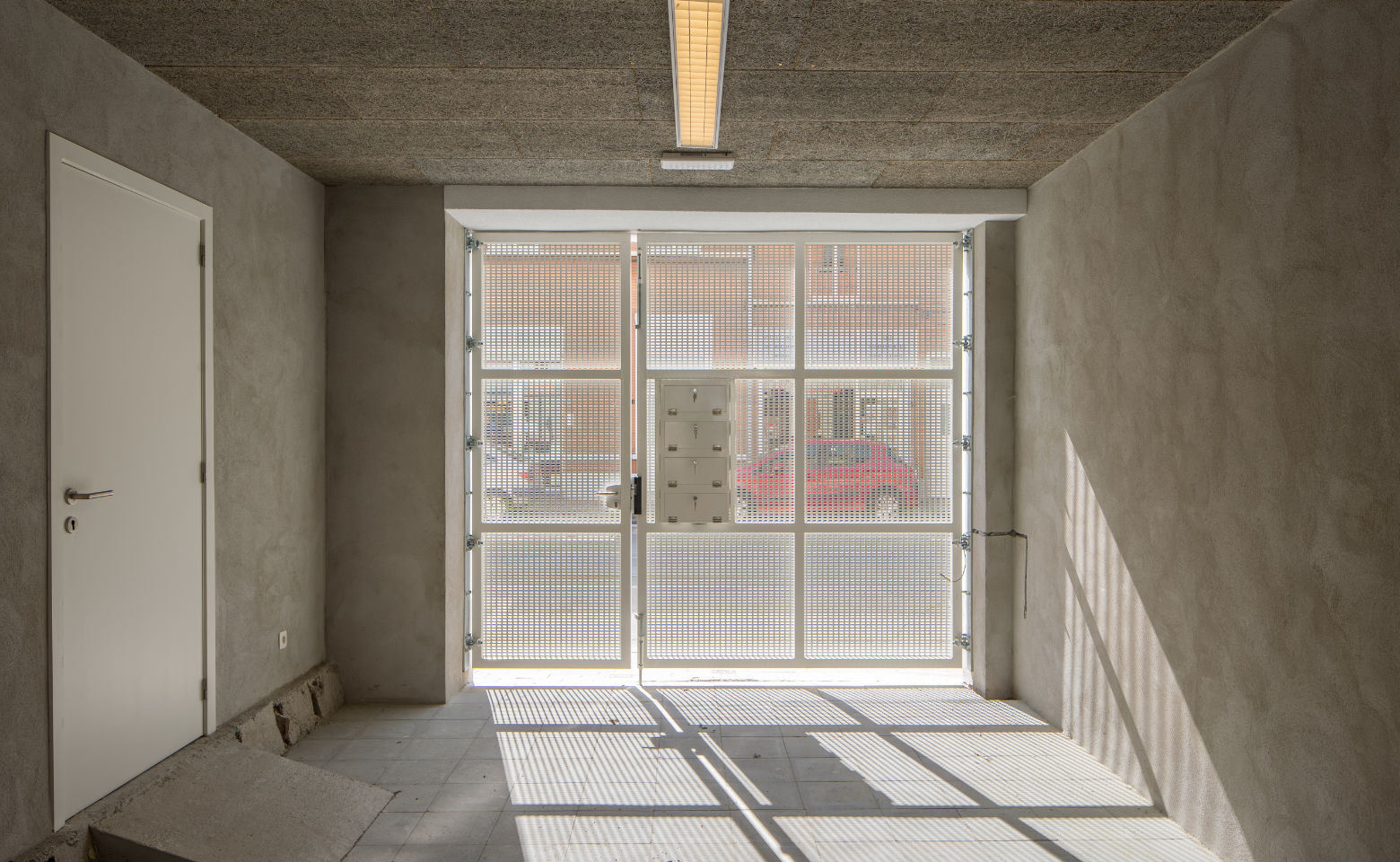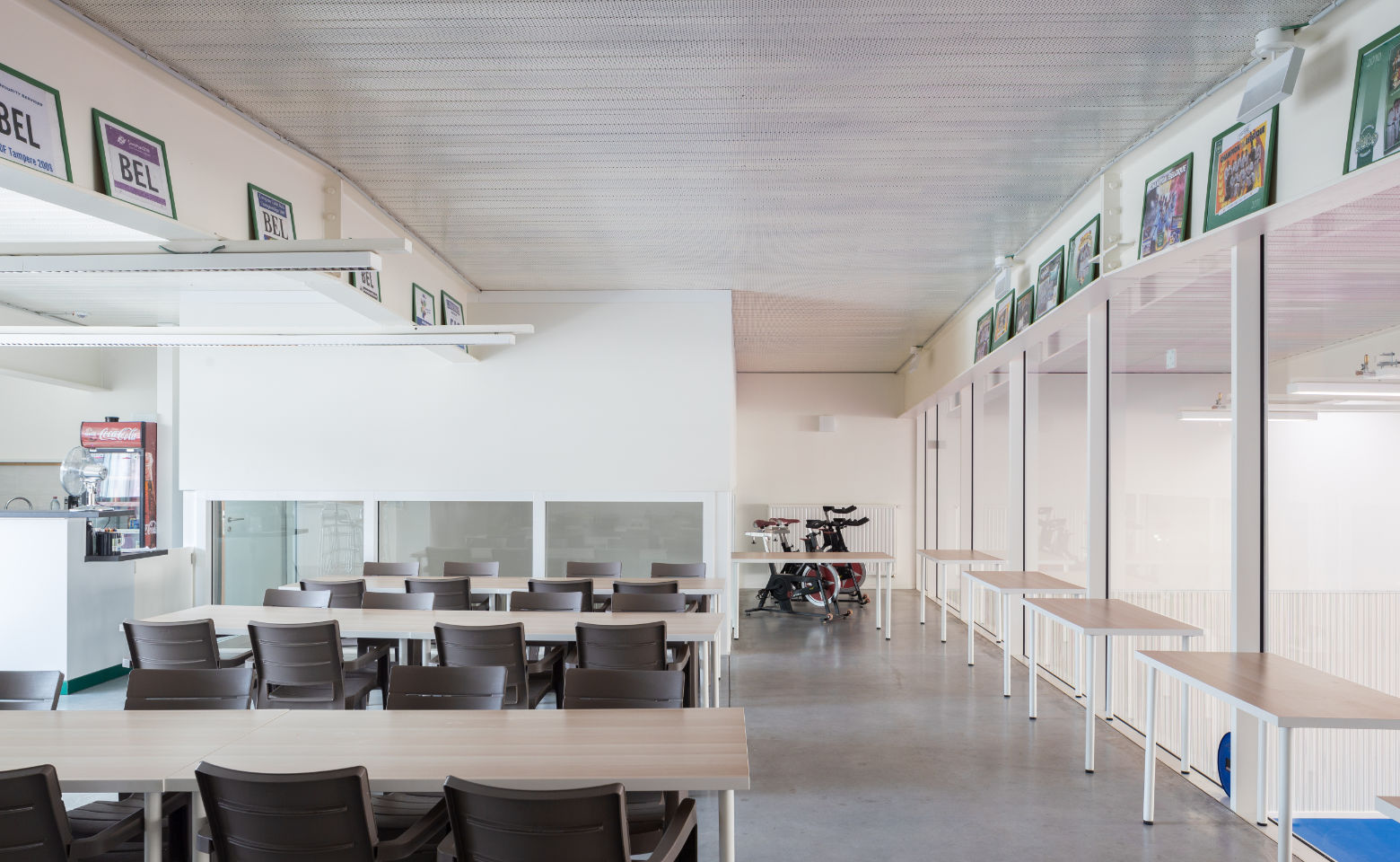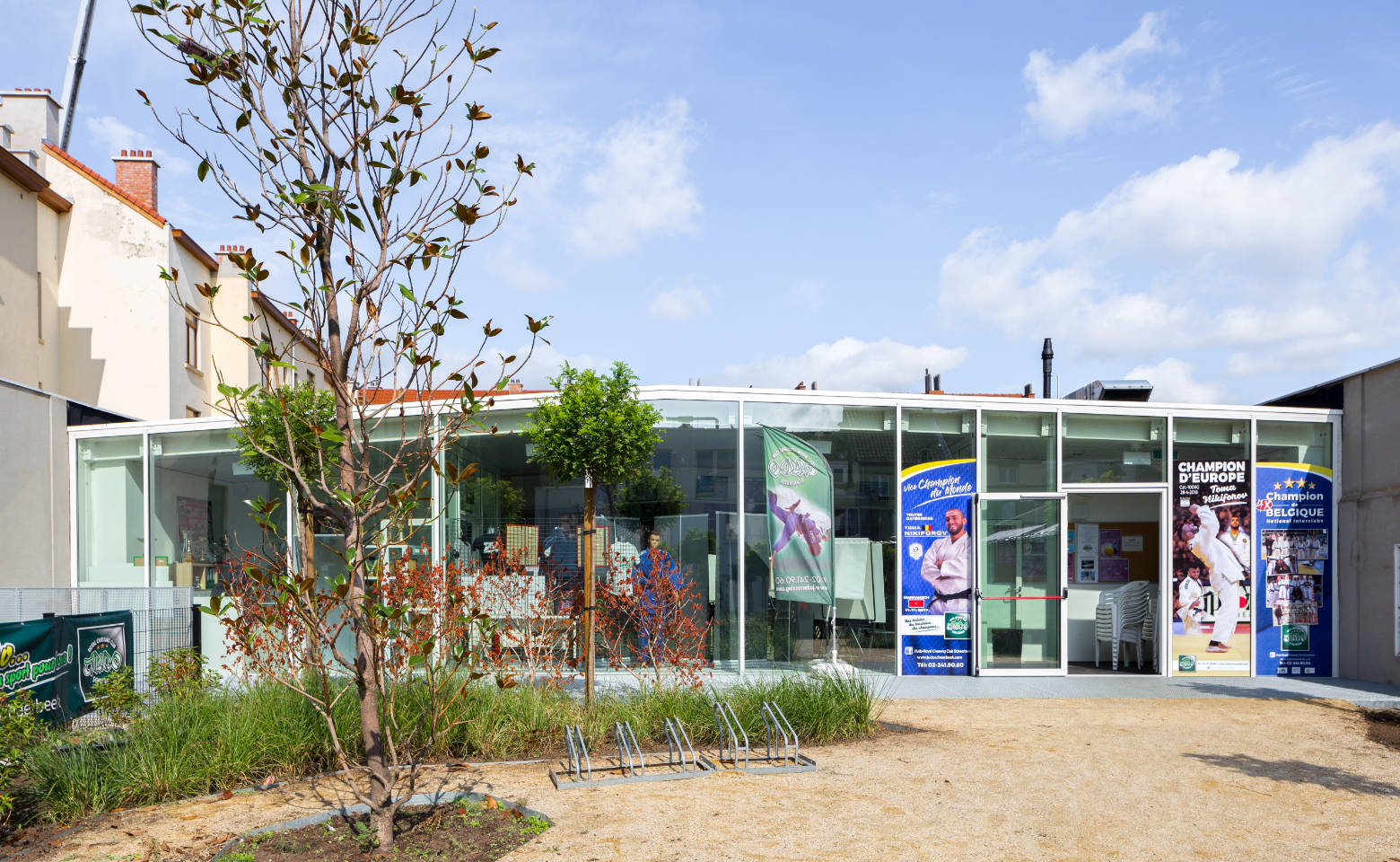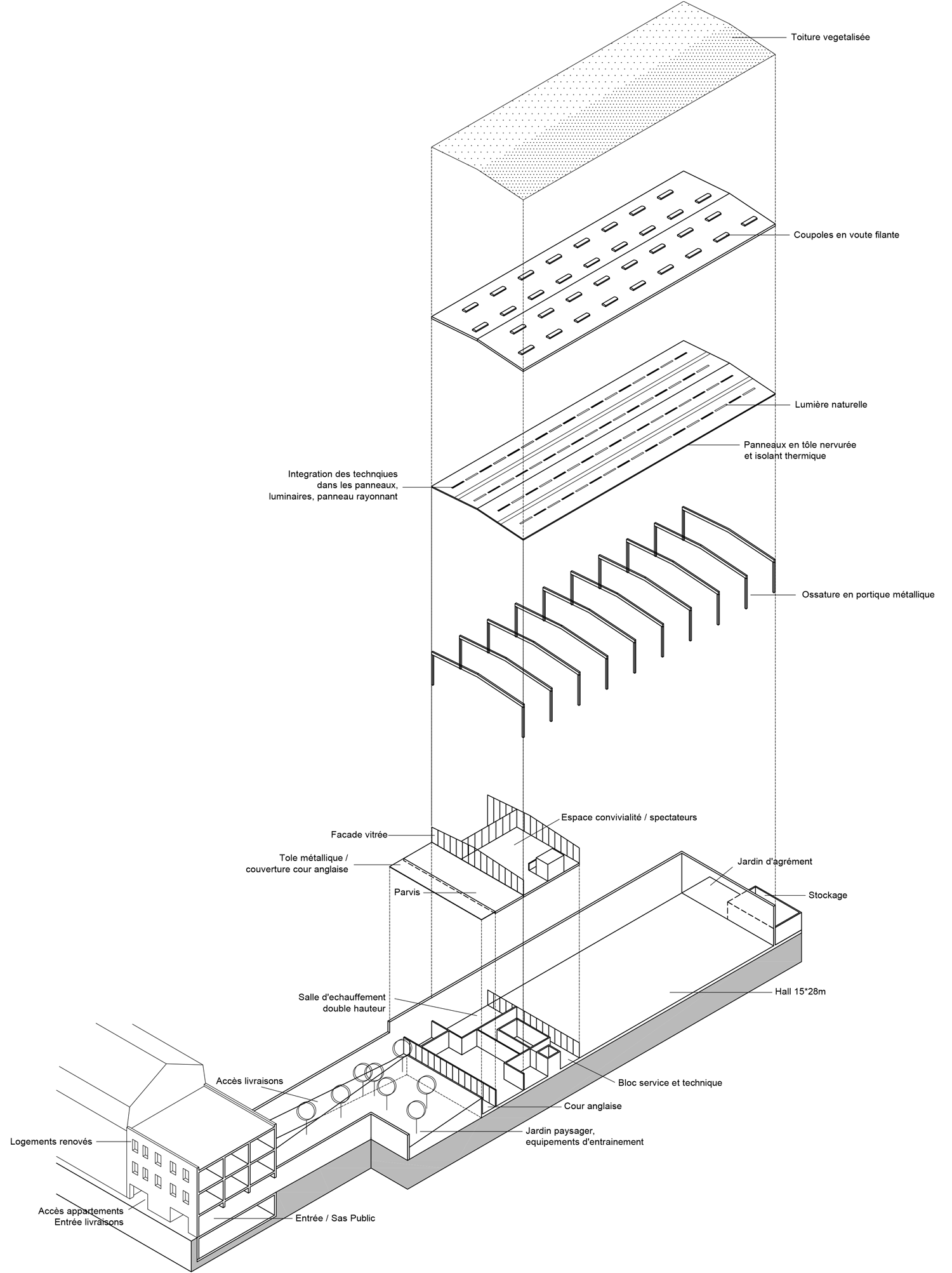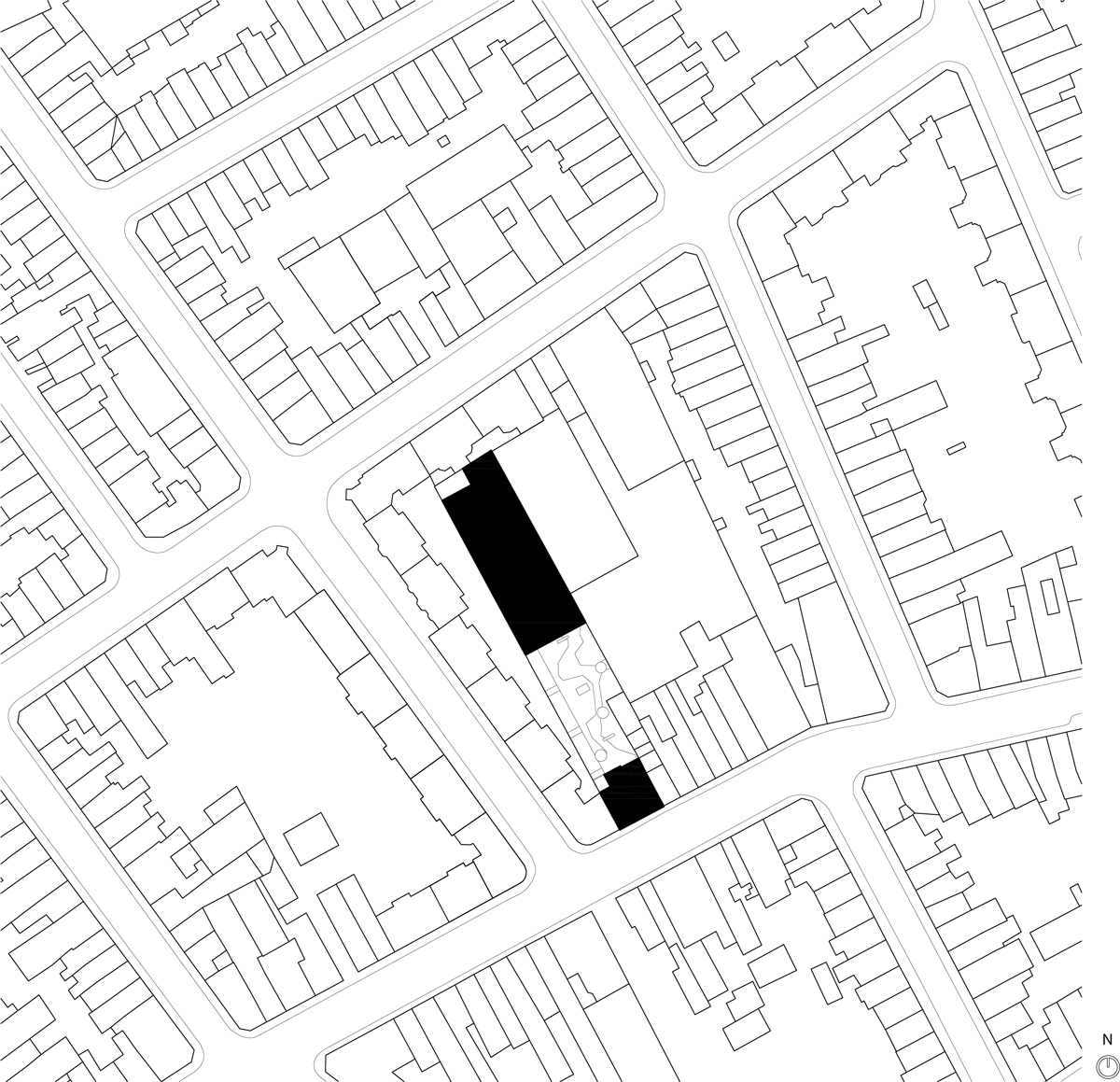 044.Helmet
Gym, social housing and communal garden

2013 – 2019 / Built
Programme:Gym, 4 social housing units and communal garden
Location:
Brussels (1030)
Client:
Commune of Schaerbeek
Architect:
Manger Nielsen Architects / Atelier De Visscher & Vincentelli
Partners:
JZH & Partners / G. Marot
Area:
1.495m²
Contract amount:
1.816.411 €, excluding VAT
Credits:
MNA / ADVV / Wide Shot Photography

The building is located in the Helmet district, characterised by a very high density and city blocks with a fully built- up inner side. This project is actually three projects in one: a dojo for high-level judo, four social housing units and a landscaped communal garden. The garden acts as an extension of the public space, a wooded space that can also accommodate the club's outdoor activities. Located within the city block, all the residents get to benefit from this vegetation. By capitalising on the terrain's natural incline and perspective depth, it provides access to the upper level of the sports building, located at the end of the plot. The building's architecture is simple. The atmosphere is created by glazed facades, a white-painted, prefabricated metallic structure and abundant natural light at all times of day that pierces through the two facades and the rectangular skylights in the roof. The social space accommodating spectators is on the same level as the garden and has a bird's eye view of the dojo. Four housing units are located in the building next to the street which has been fully renovated.
Other projects « housing »