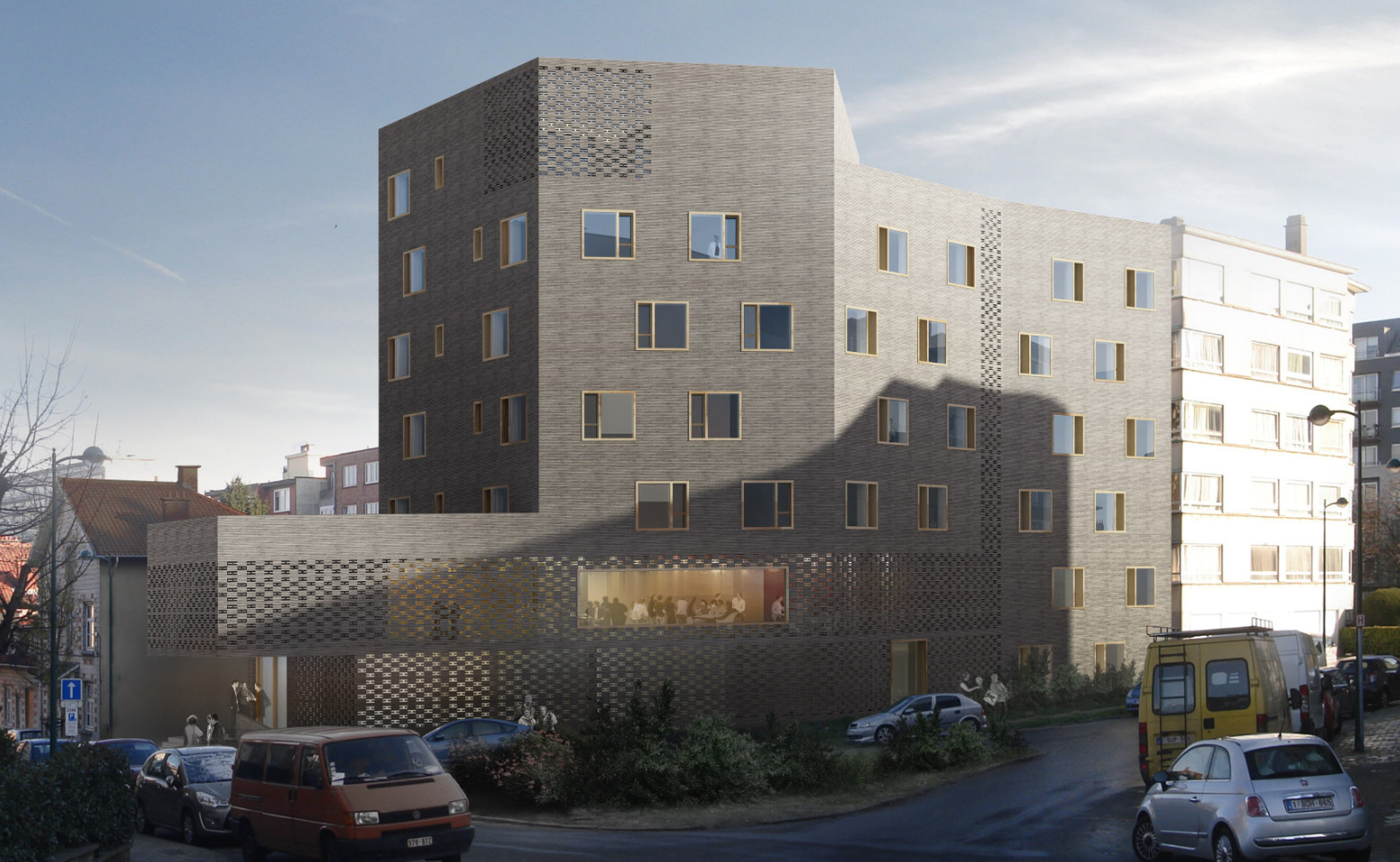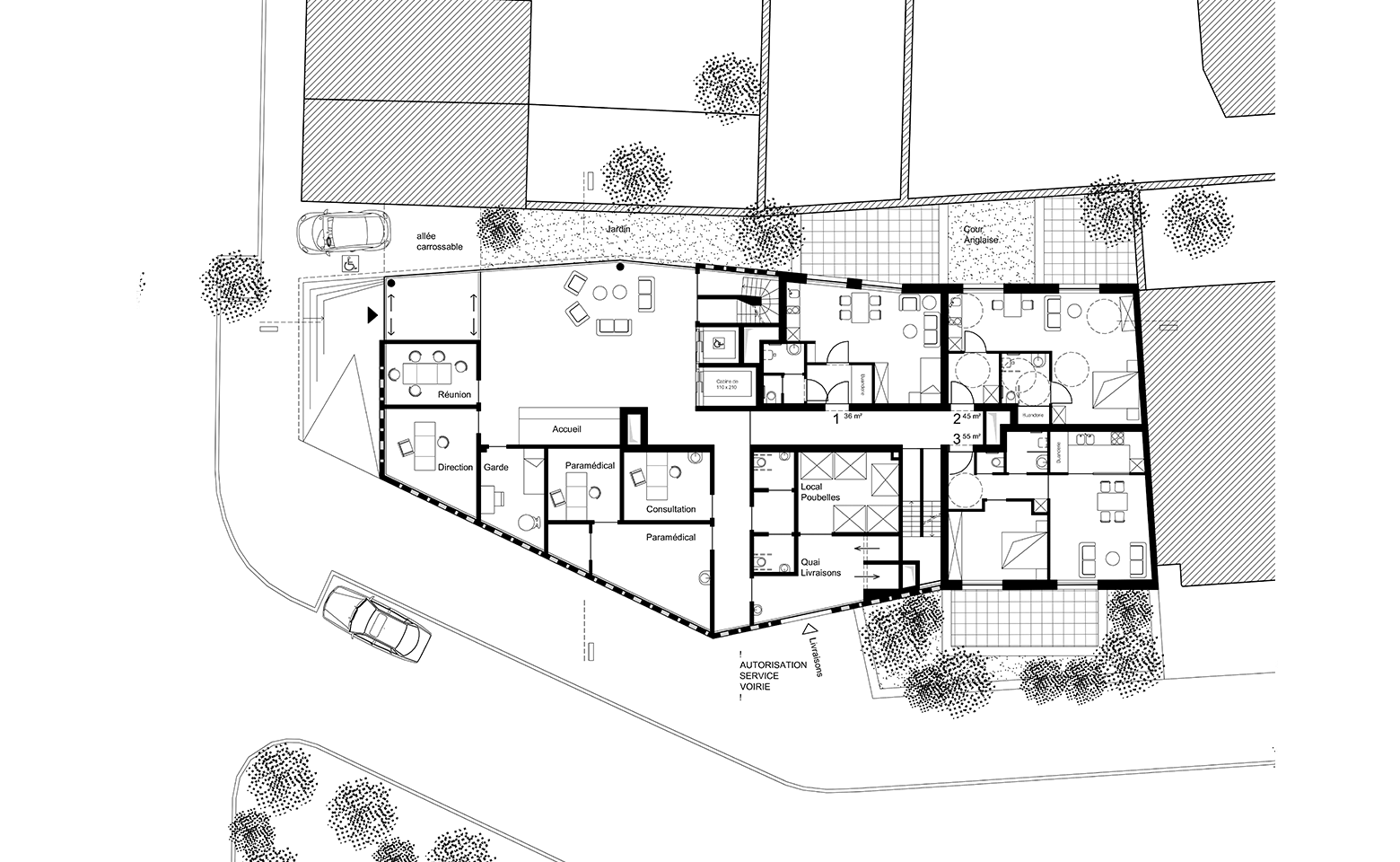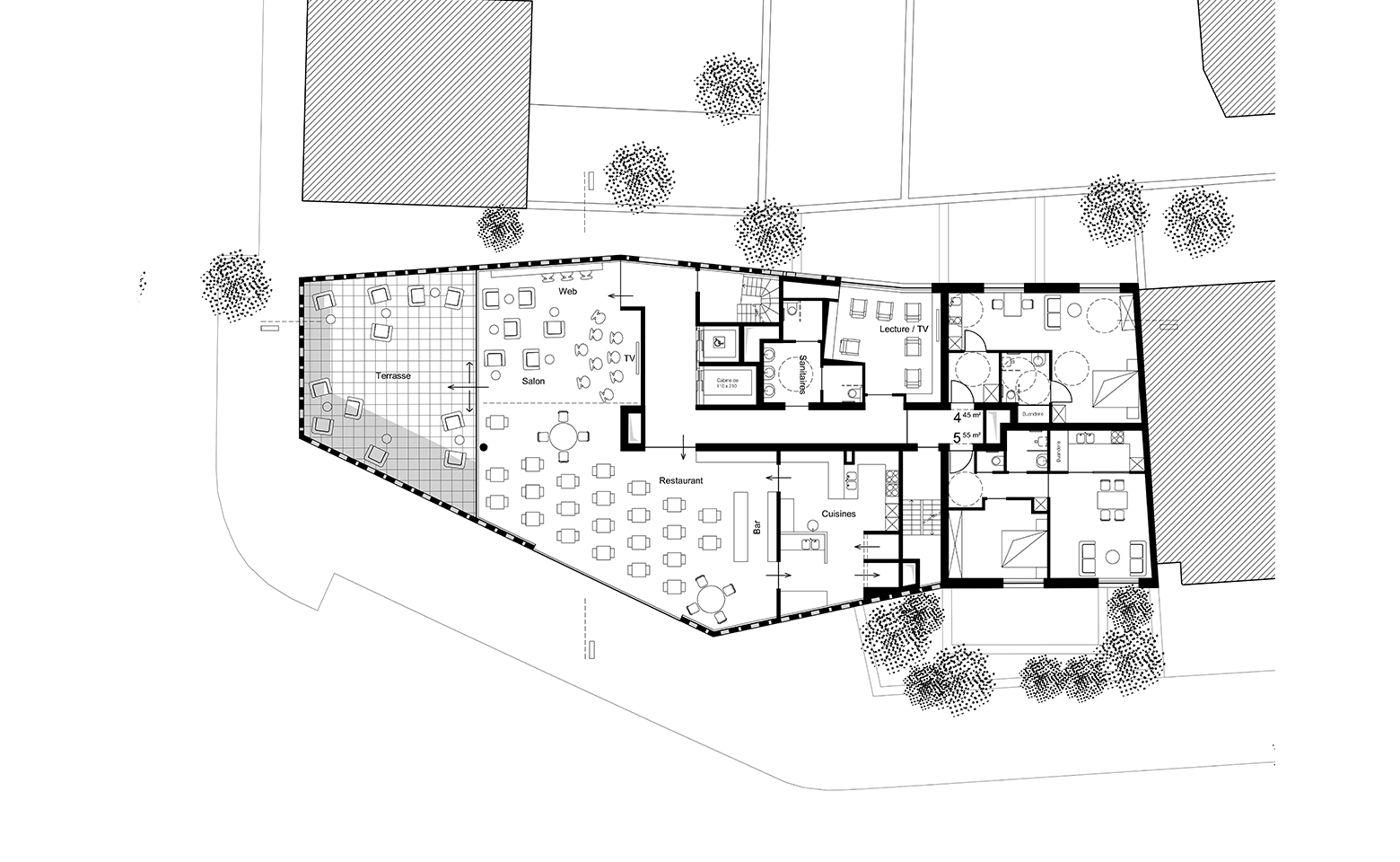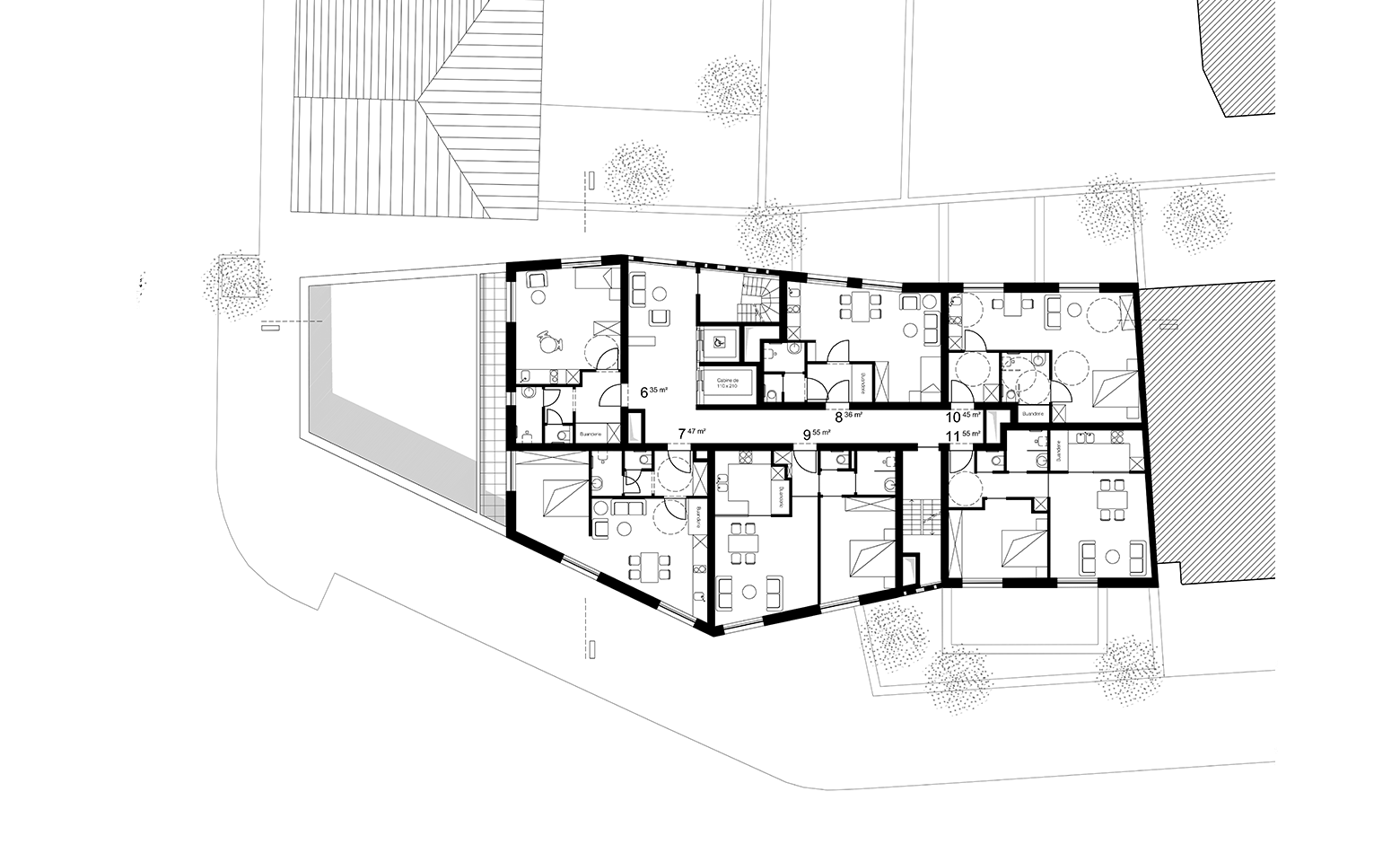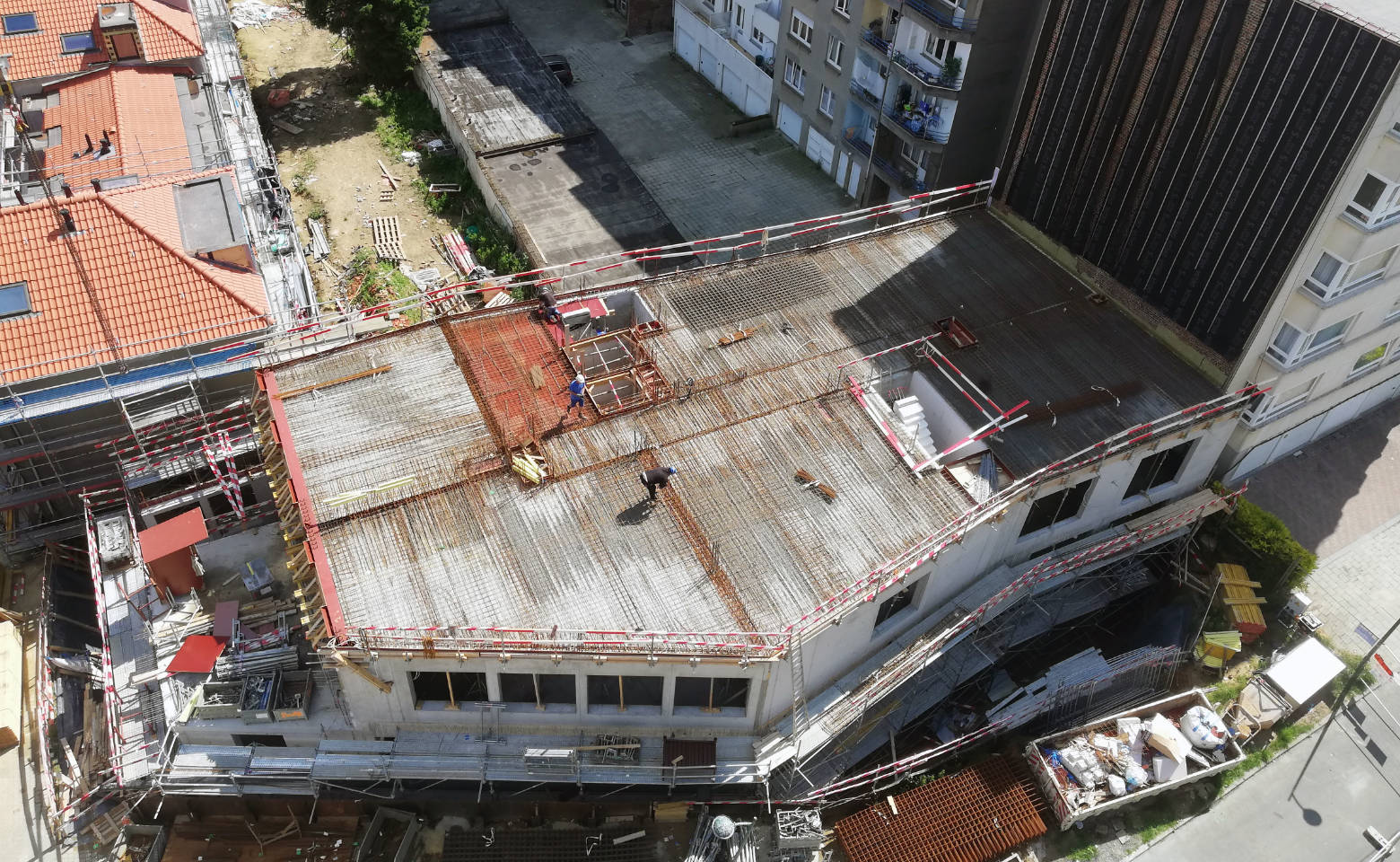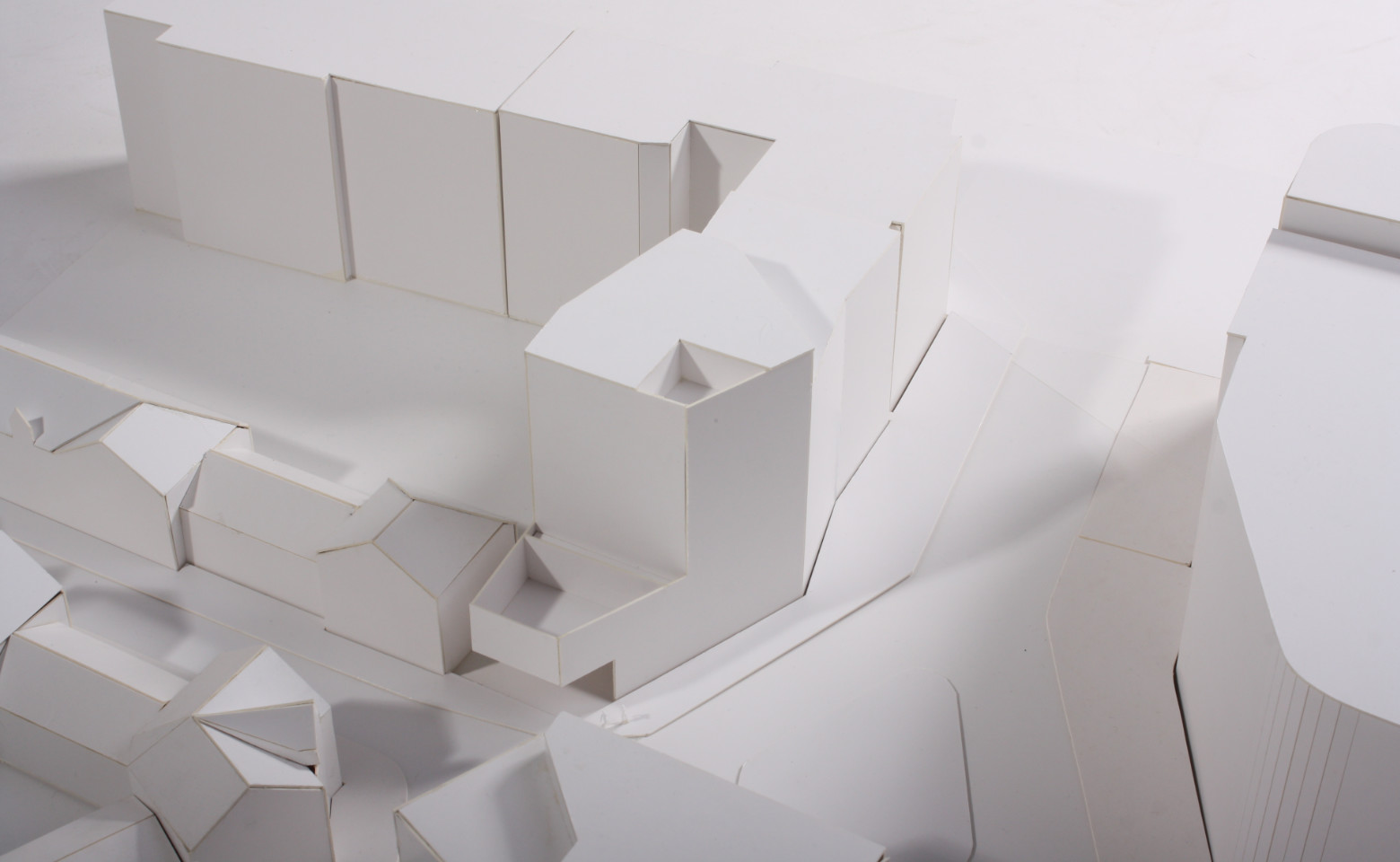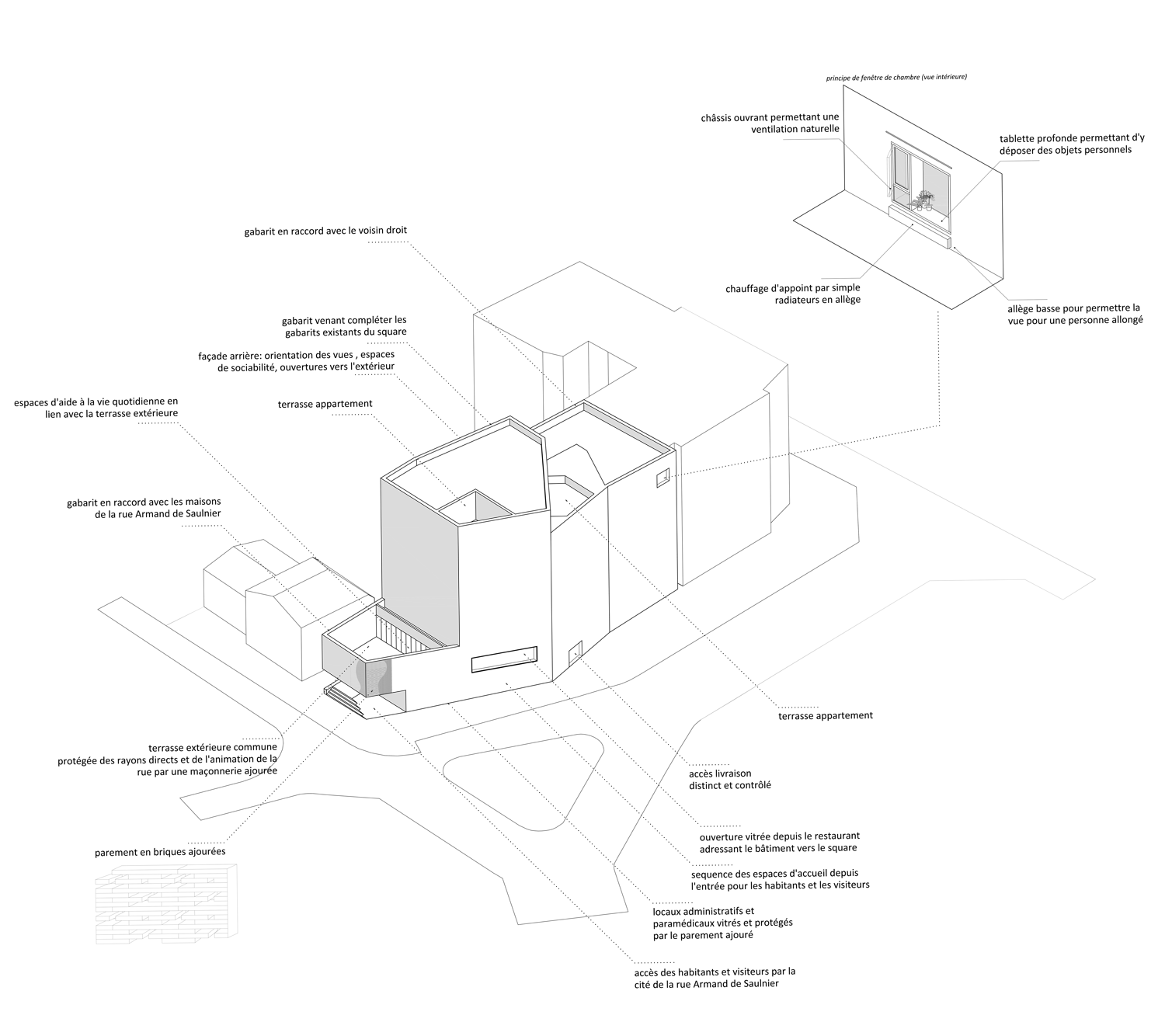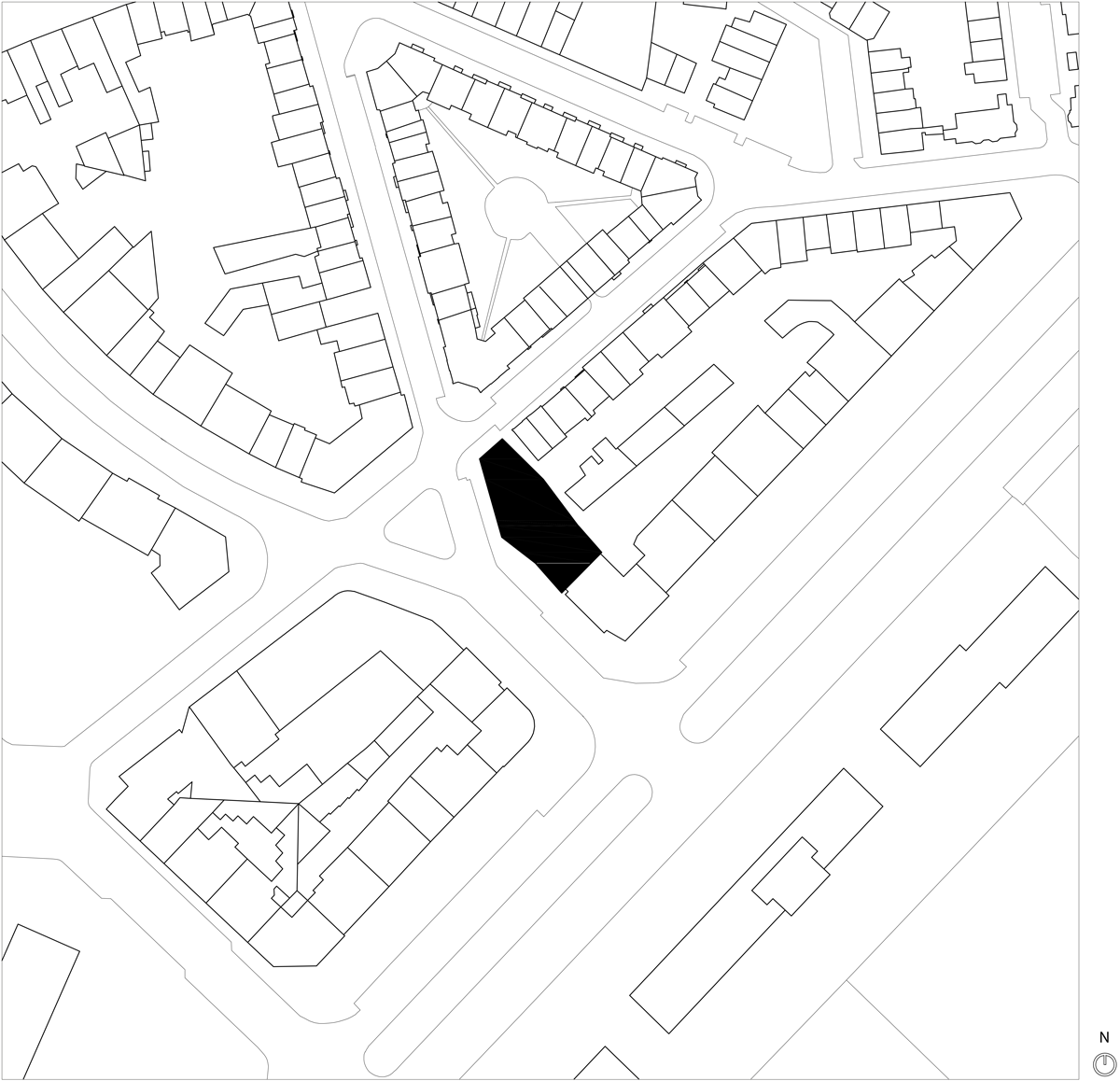 049. LEMAIRE
31 social housing appartments for elderly people and communal spaces

2014-2015 /Ongoing
Programme:
31 social housing appartments for elderly people, communal spaces, restaurant, medical services
Location:
Brussels (1000)
Client:
Société du logement de la Région de Bruxelles-Capitale
Architect:
Manger Nielsen Architects / Atelier De Visscher & Vincentelli
Partners:
JZH & Partners / Pointplan / D2S International
Area:
3200 m²
Contract amount:
3.603.000 €, excluding VAT
Credits:
MNA / ADVV / C. Crisan

The project aims to create 31 residential care home units, combined with care and welfare structures. It has spaces specifically designed for the future occupants such as apartments for persons of reduced mobility and classic yet adaptable flats.Because of its position, the Lemaire project must satisfy three major urban challenges, namely to successfully create a link between the different sizes in play, to finish off the square in order to structure it and to forge a link with the Saulnier district's heritage. The project responds to this variety in sizes in relation to the way in which inhabitants will go about their lives in this district and how they use the building on a daily basis. The space formed by the intersection between Avenue Lemaire, Rue Potaerdegat and Saulnier is currently rather indefinite, a square that is quite nondescript. The project will finish off the urban fabric in such a way as to distinctly characterise the square by the interplay between the facade alignments, the rise in size and the way the entrance and glass windows turn the building towards the square. The building, its geometry and the facade design are articulated around these different sizes. Inside, the spaces for the housing units are always clearly differentiated from the communal spaces and thus respect the inhabitants; privacy. The high-quality apartments and studios have been arranged in a mixed layout inside the building. They often correspond to the inhabitants'; different stages of life or lifestyles. The apartments are practical and their "organisation is clear. The optimised traffic spaces are lit by natural light.
Other projects « housing »