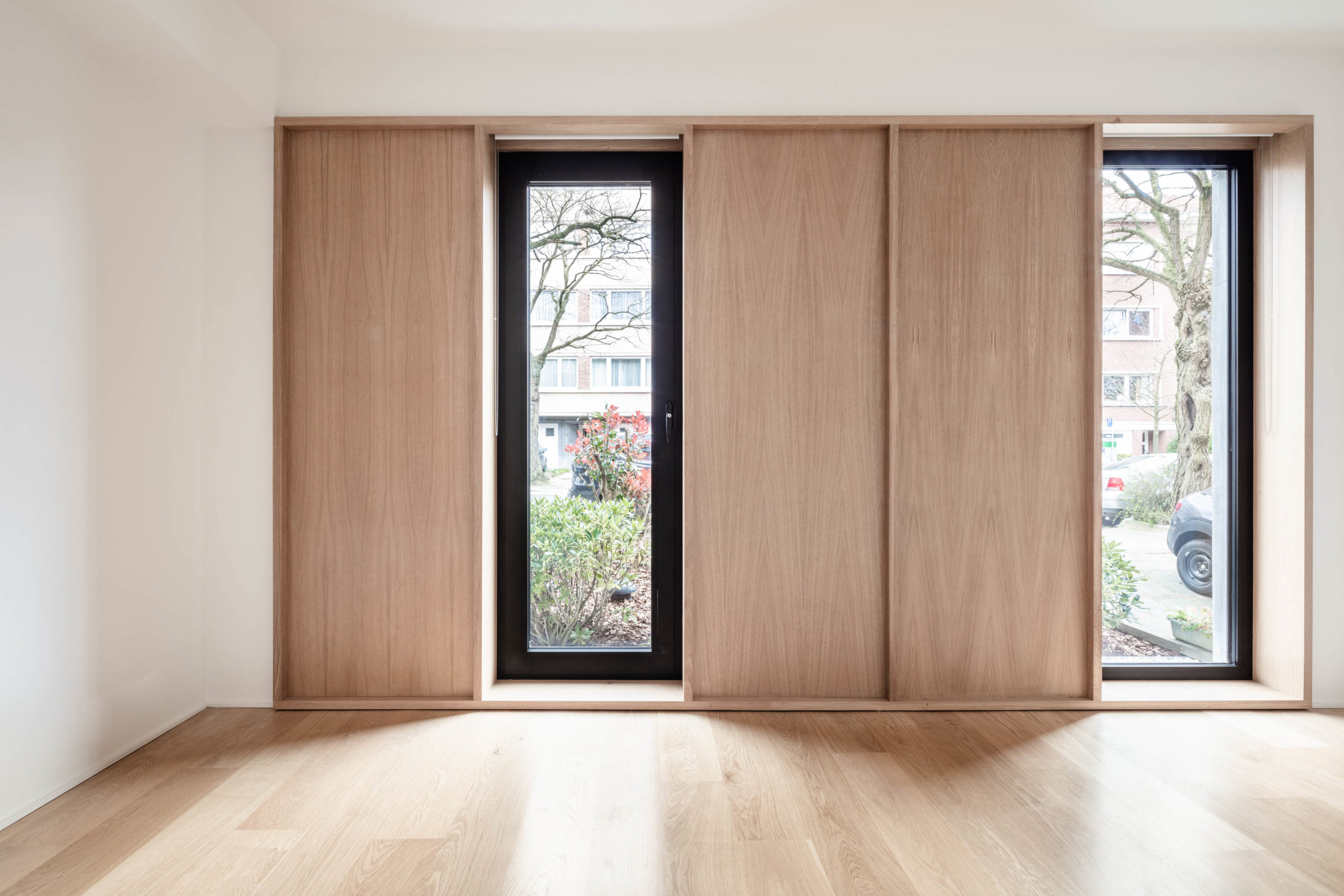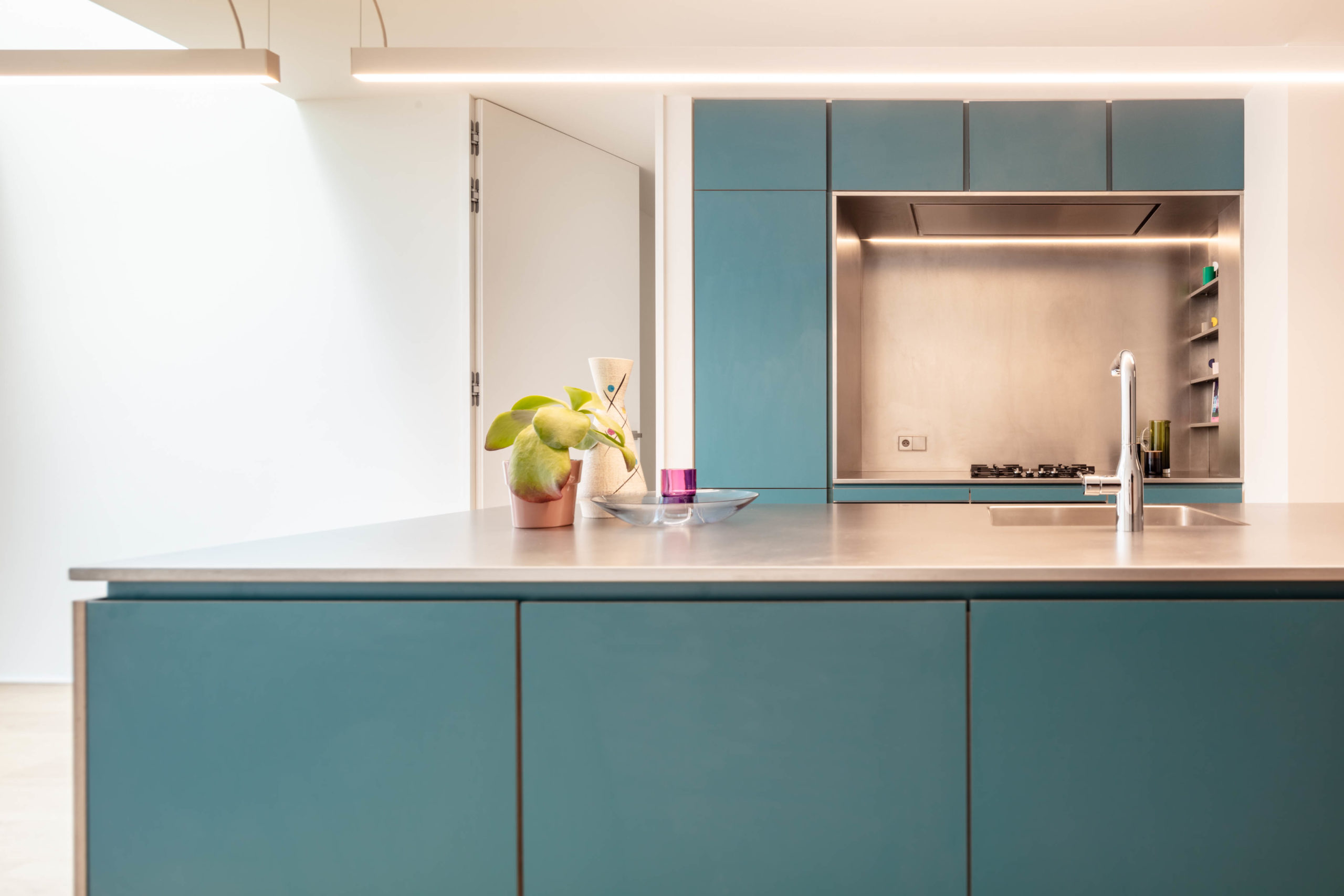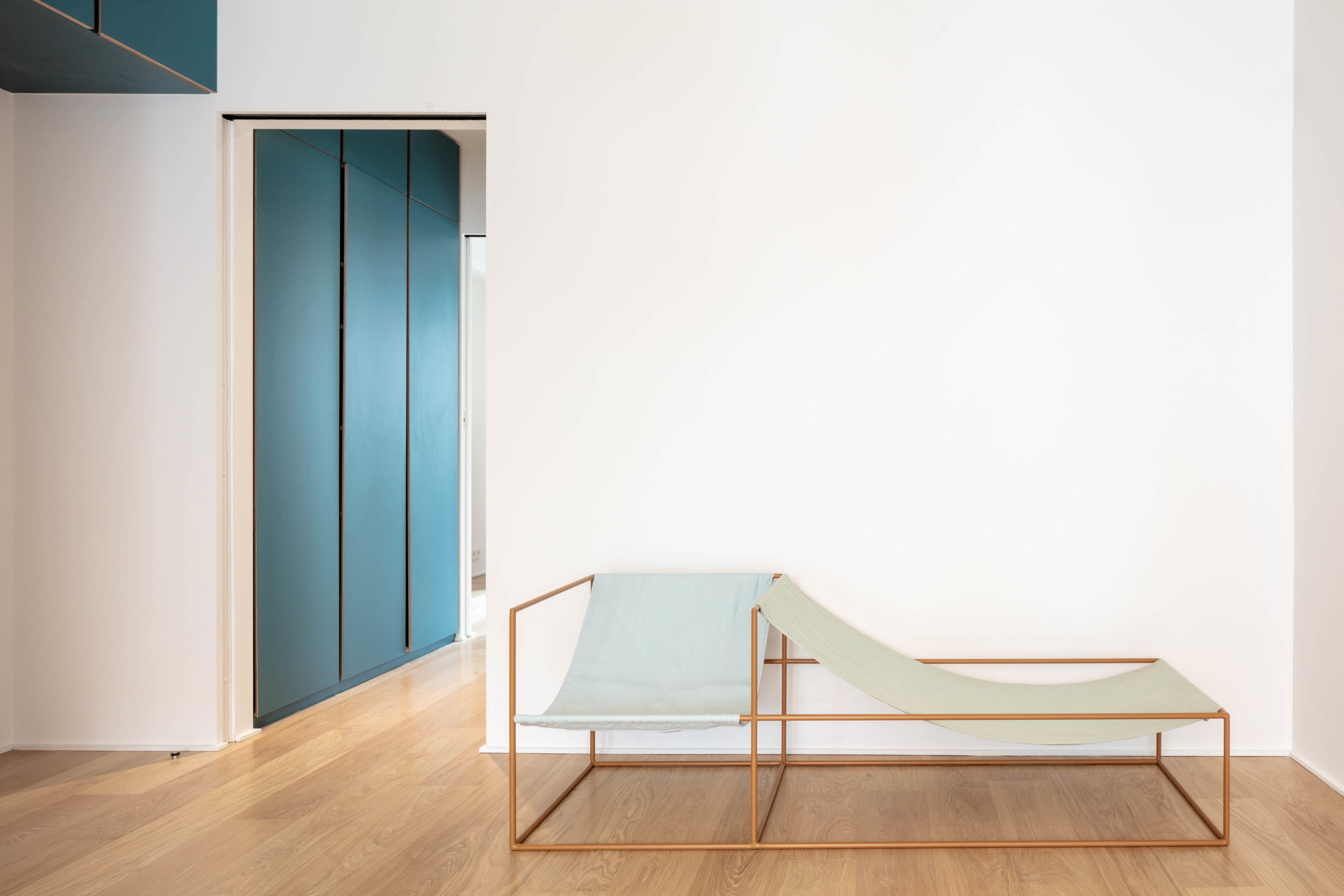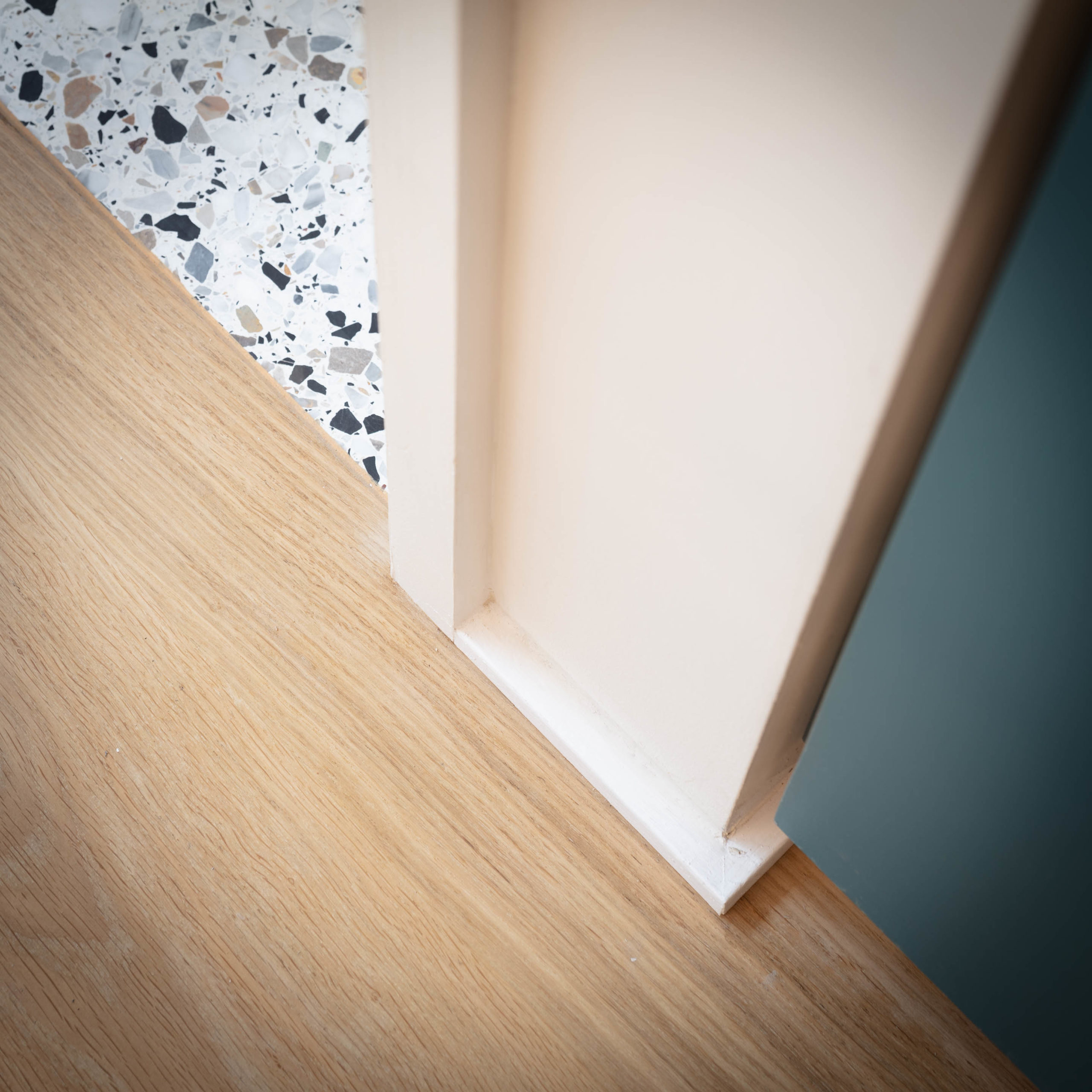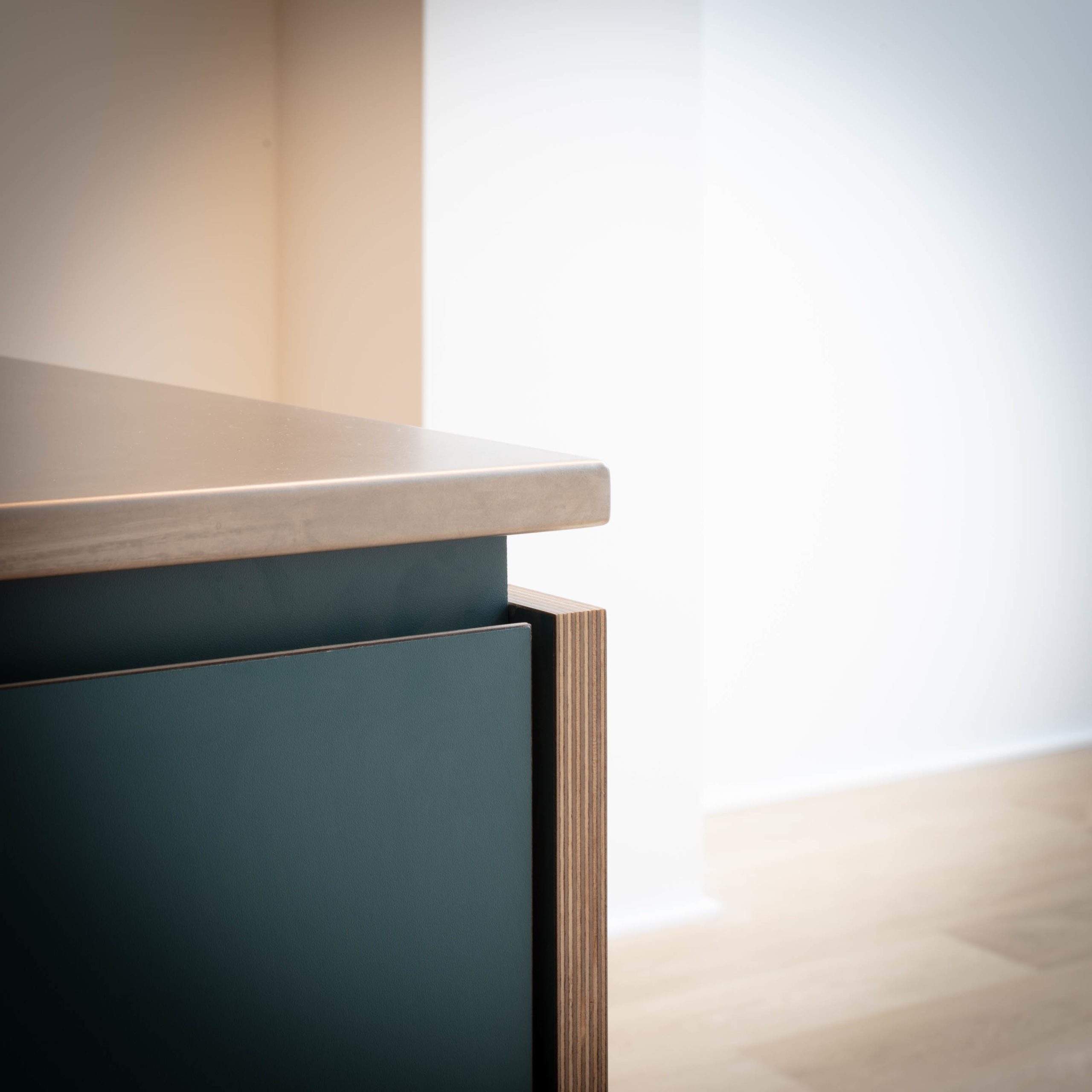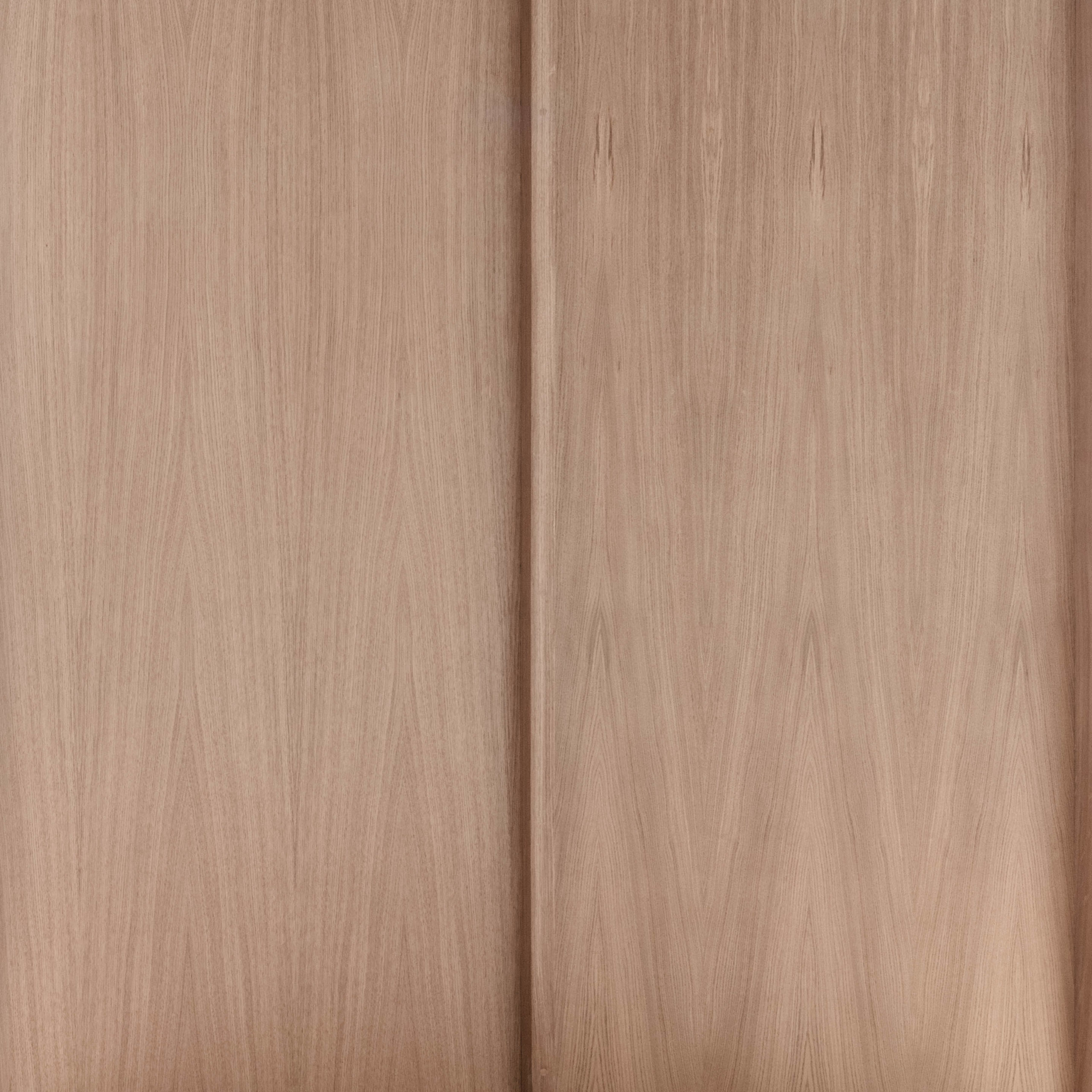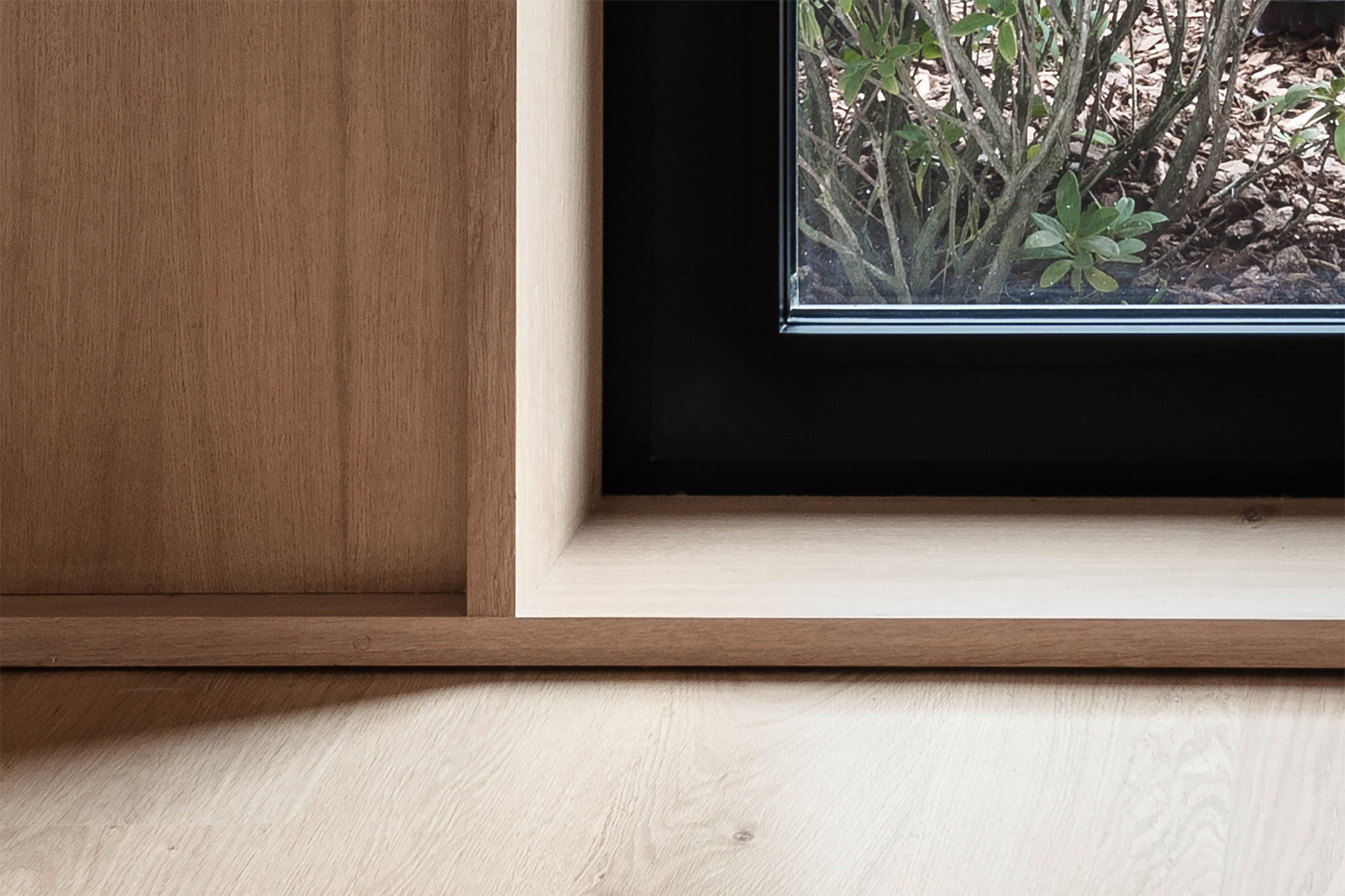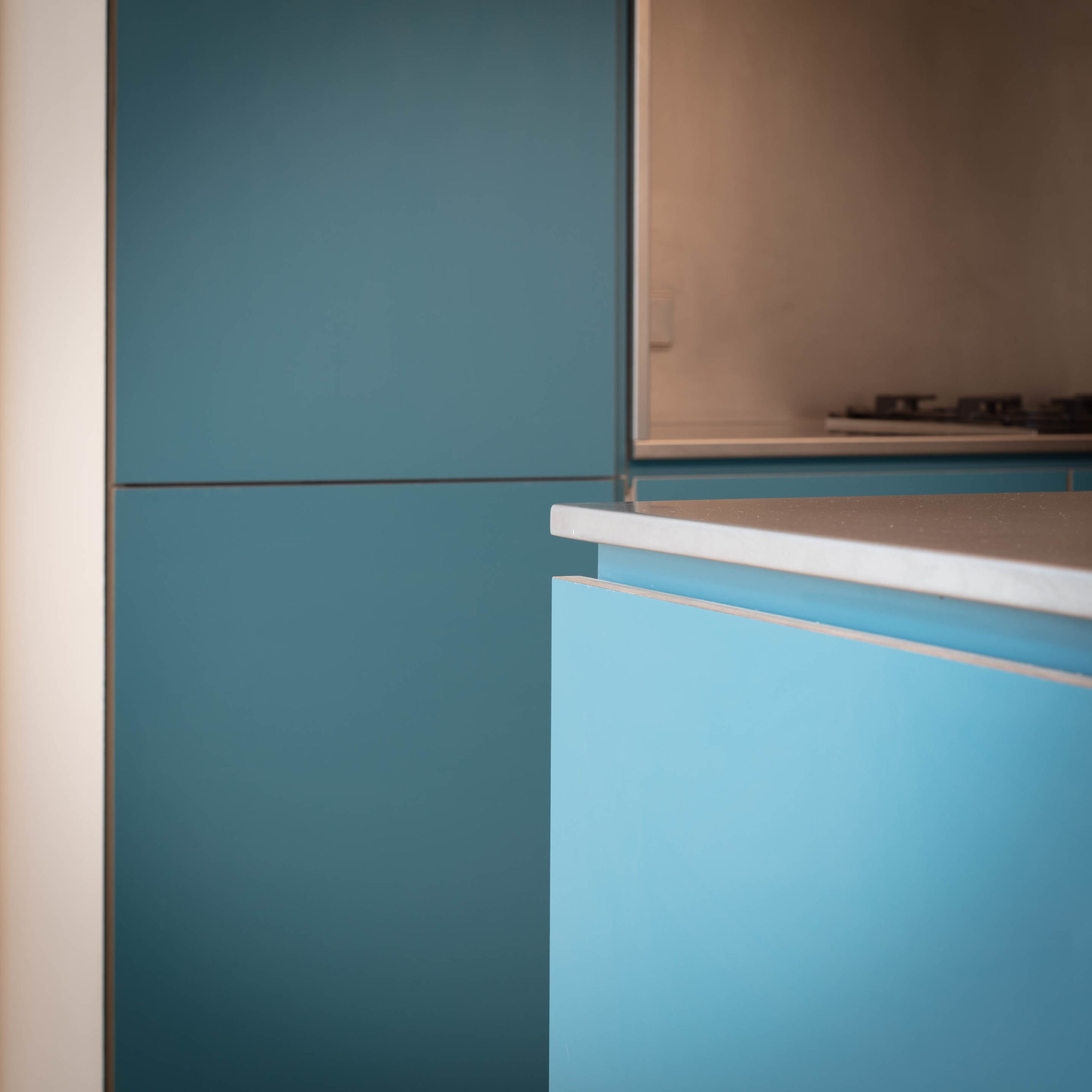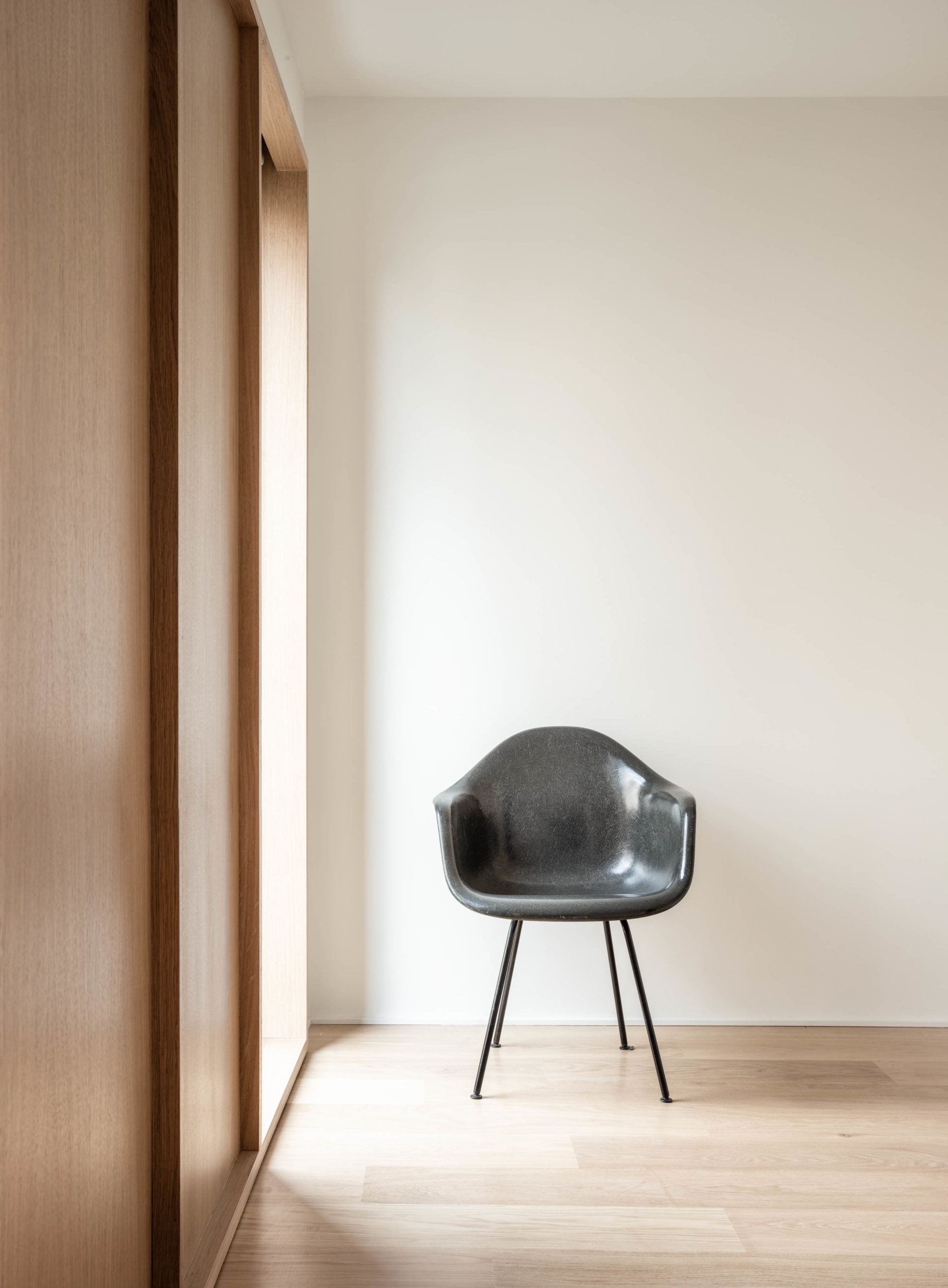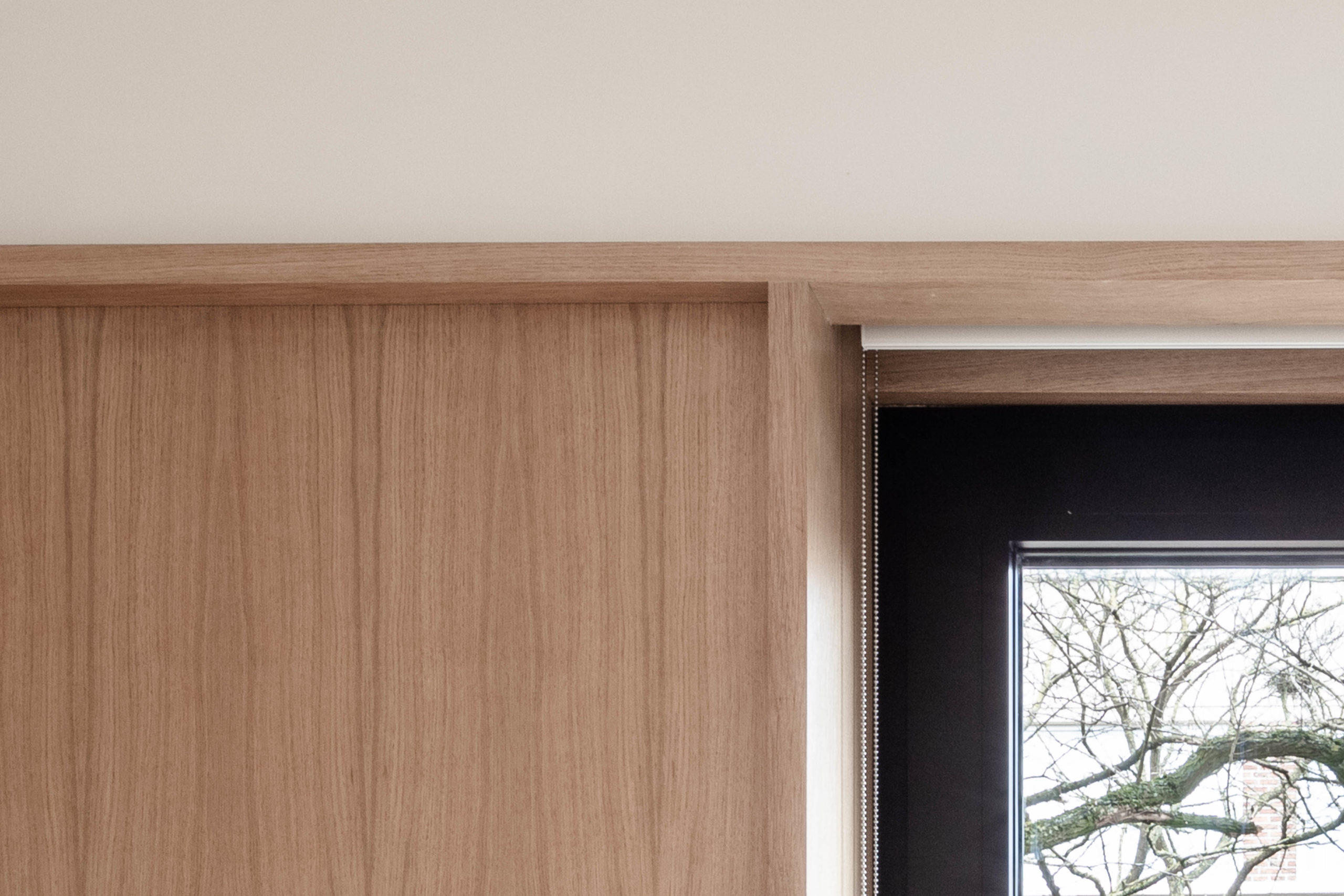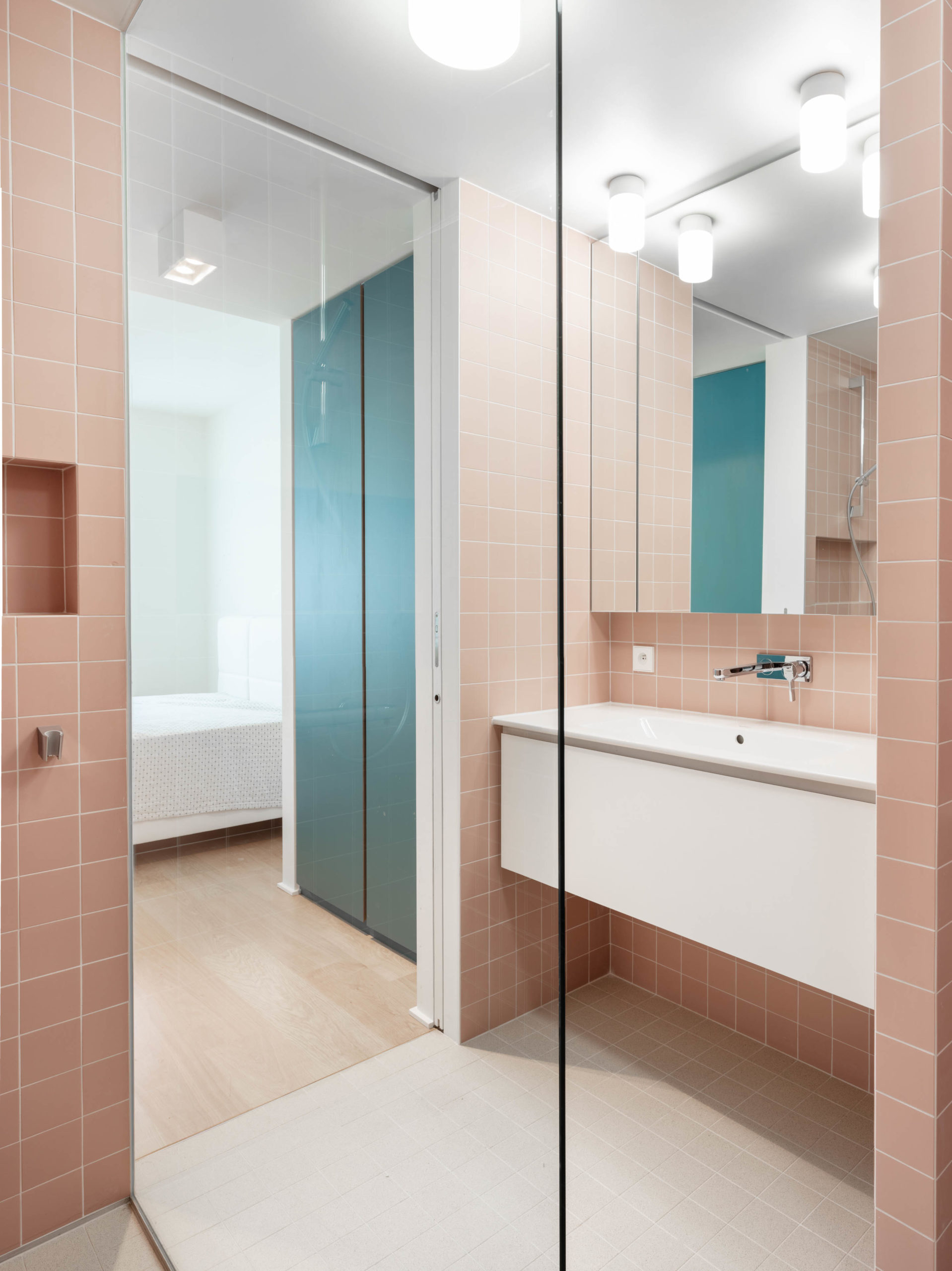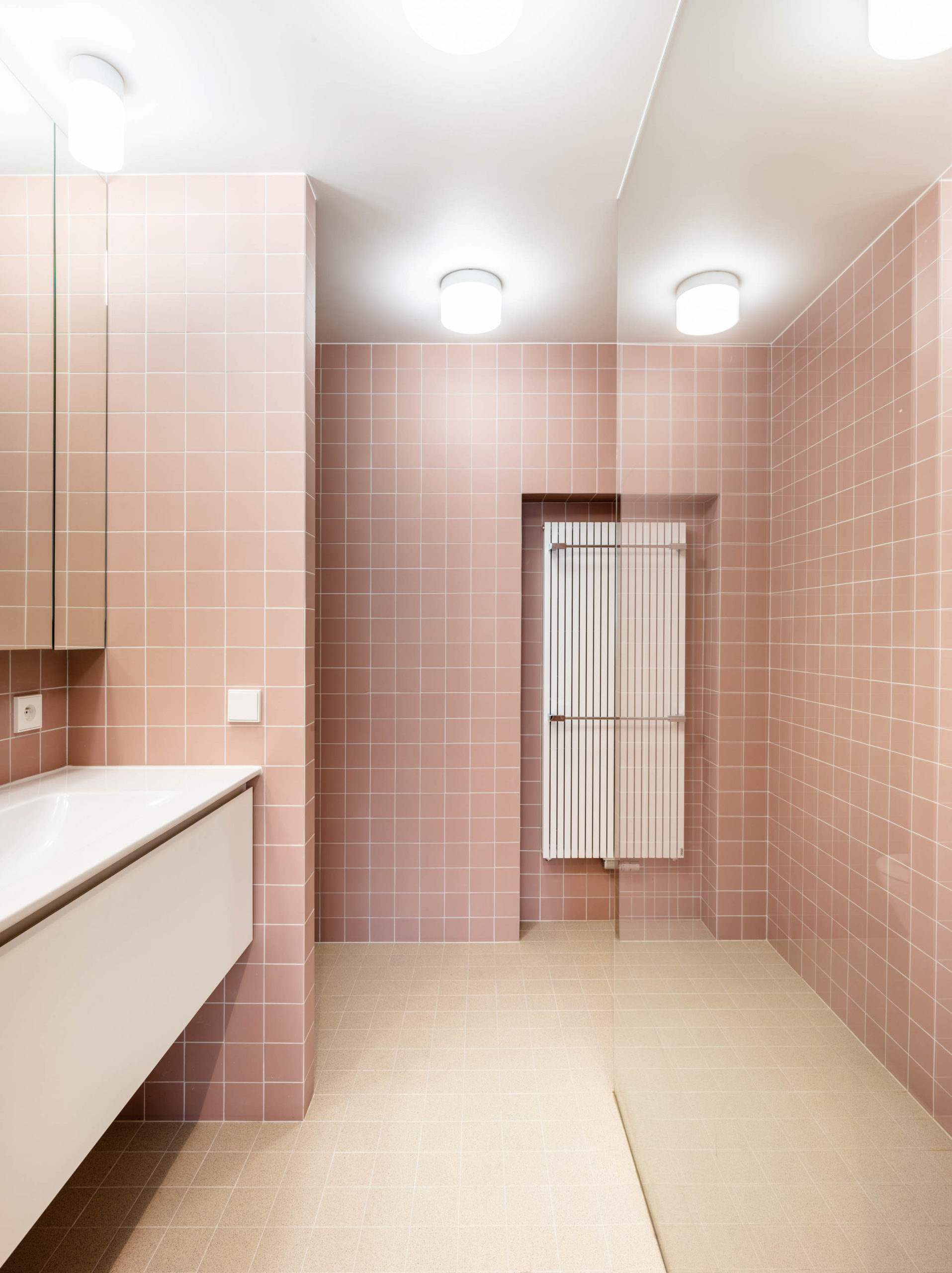 066. TELEMAQUE
Apartment building

2019 - 2020
Programme :
Renovation of an apartment building
Location:
Brussels (1190)
Client :
Privat
Architects :
Manger Nielsen Architects
Area:
126 m² (first appartement)
Contract amount:
N.C.
Crédits :
MNA / Wide Shot Photography

In this intensive renovation project for an apartment building, the first phase involved the conversion of a commercial ground floor space into a two-bedroom apartment. The overall floor plan has been completely rehauled to transform the location into a place suitable for private use. A rear volume with a roof window was also added to enlarge the living rooms and make the entire space brighter. Great care was taken in terms of the liveability and sense of space in this long apartment, with a major focus on filling a section of the wall with furniture incorporating storage, the kitchen and on hiding the doors. This creates a real sense of flow. The materials and colours chosen add a new touch of freshness. The apartment has been renovated to meet demanding high comfort and acoustics criteria. The window framing on the front of the building has been kept but the structure itself has been revamped with an interplay of glazing and metal panels.
Other projects « housing »