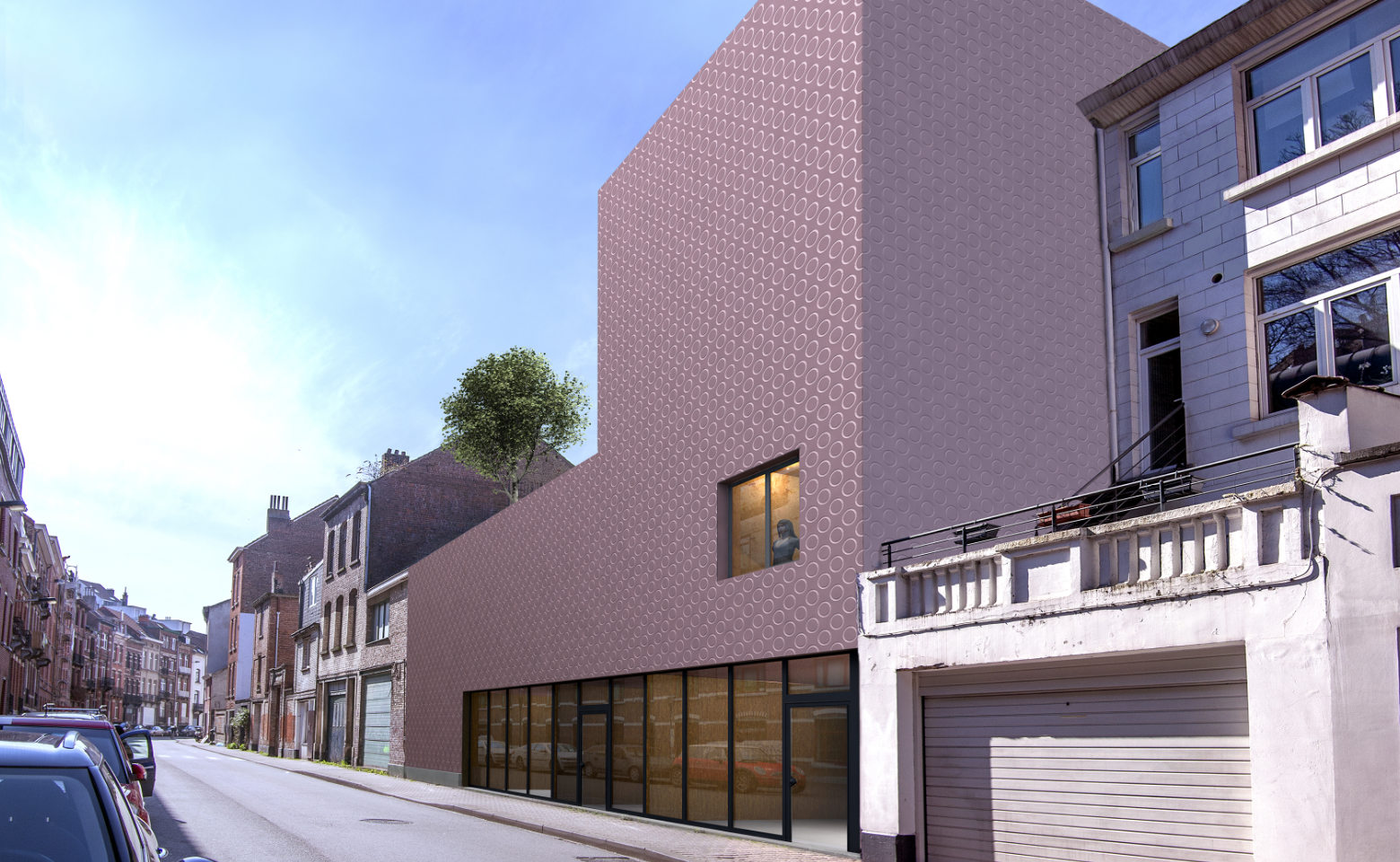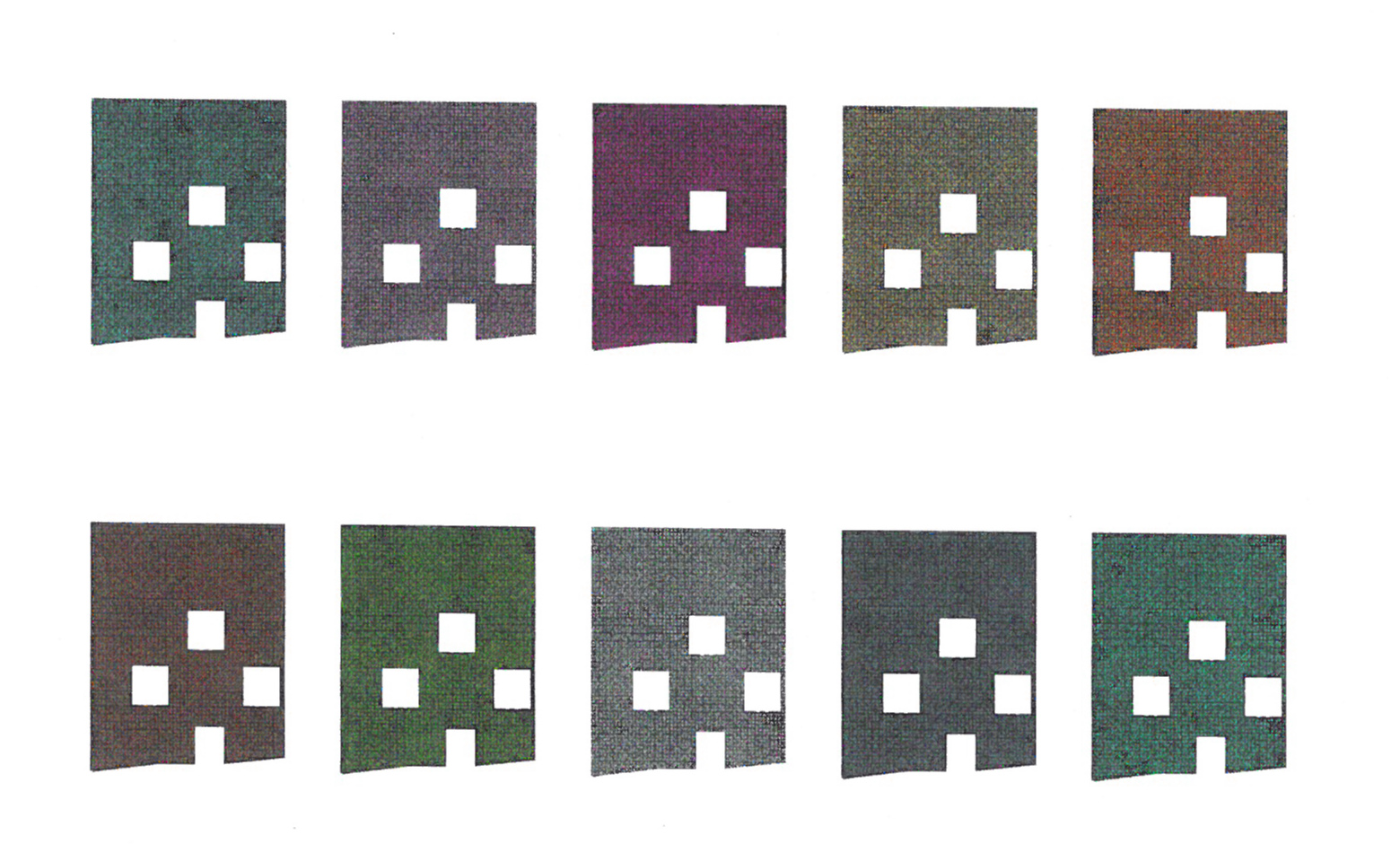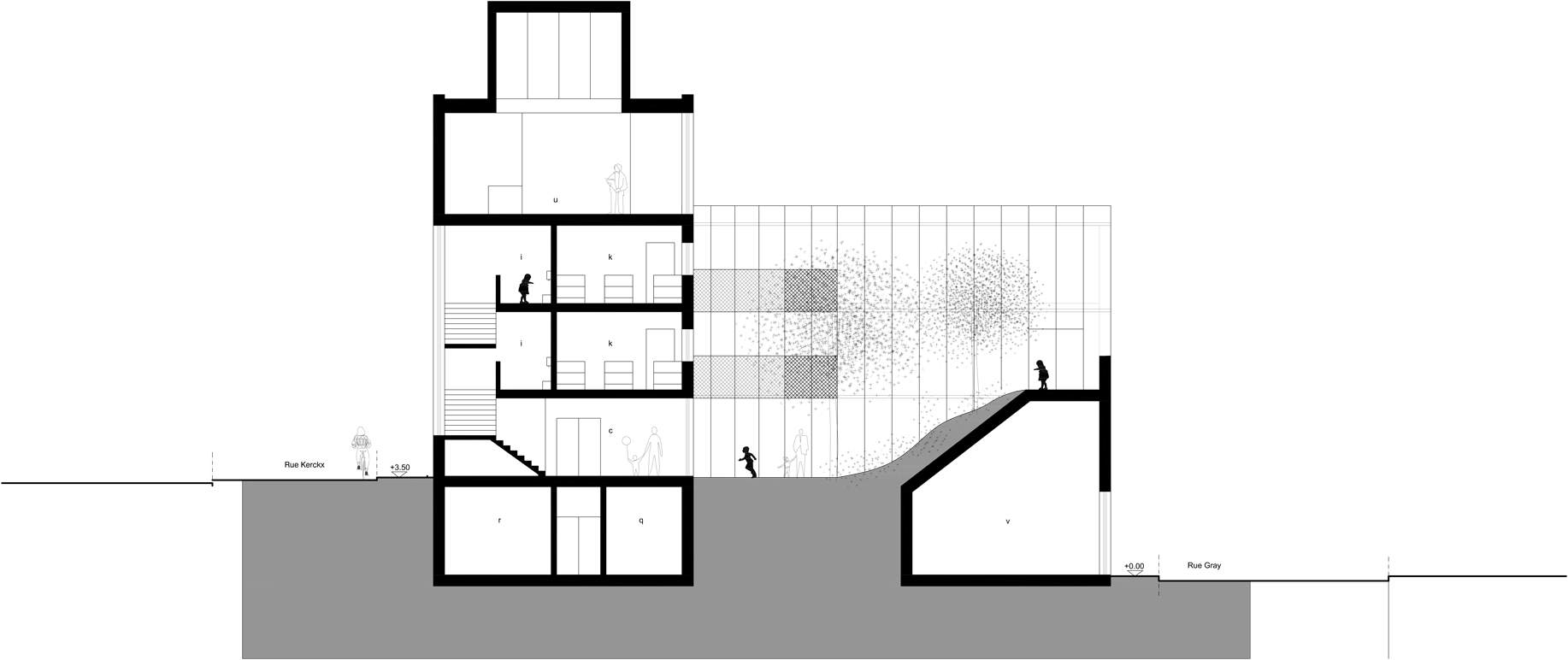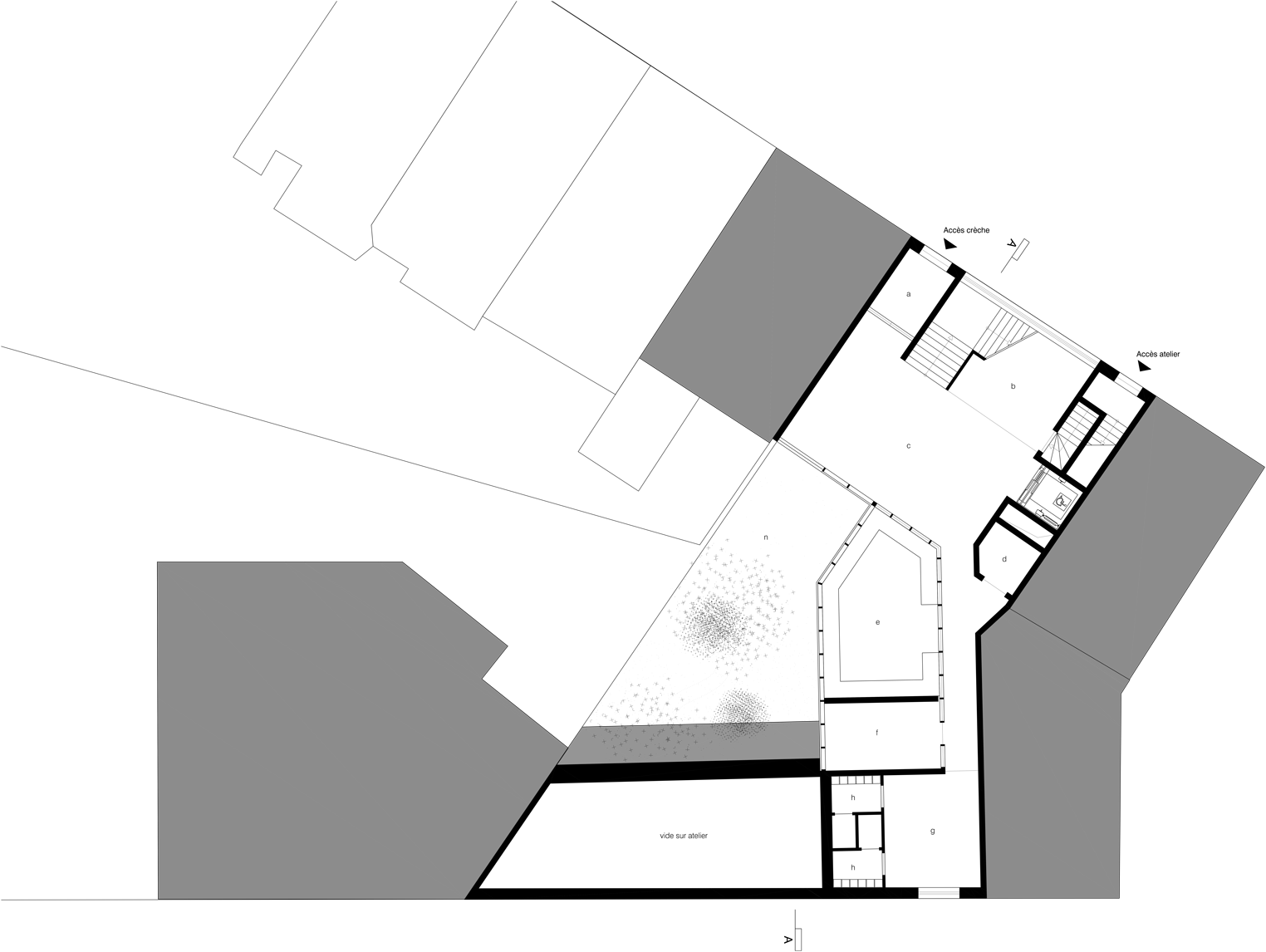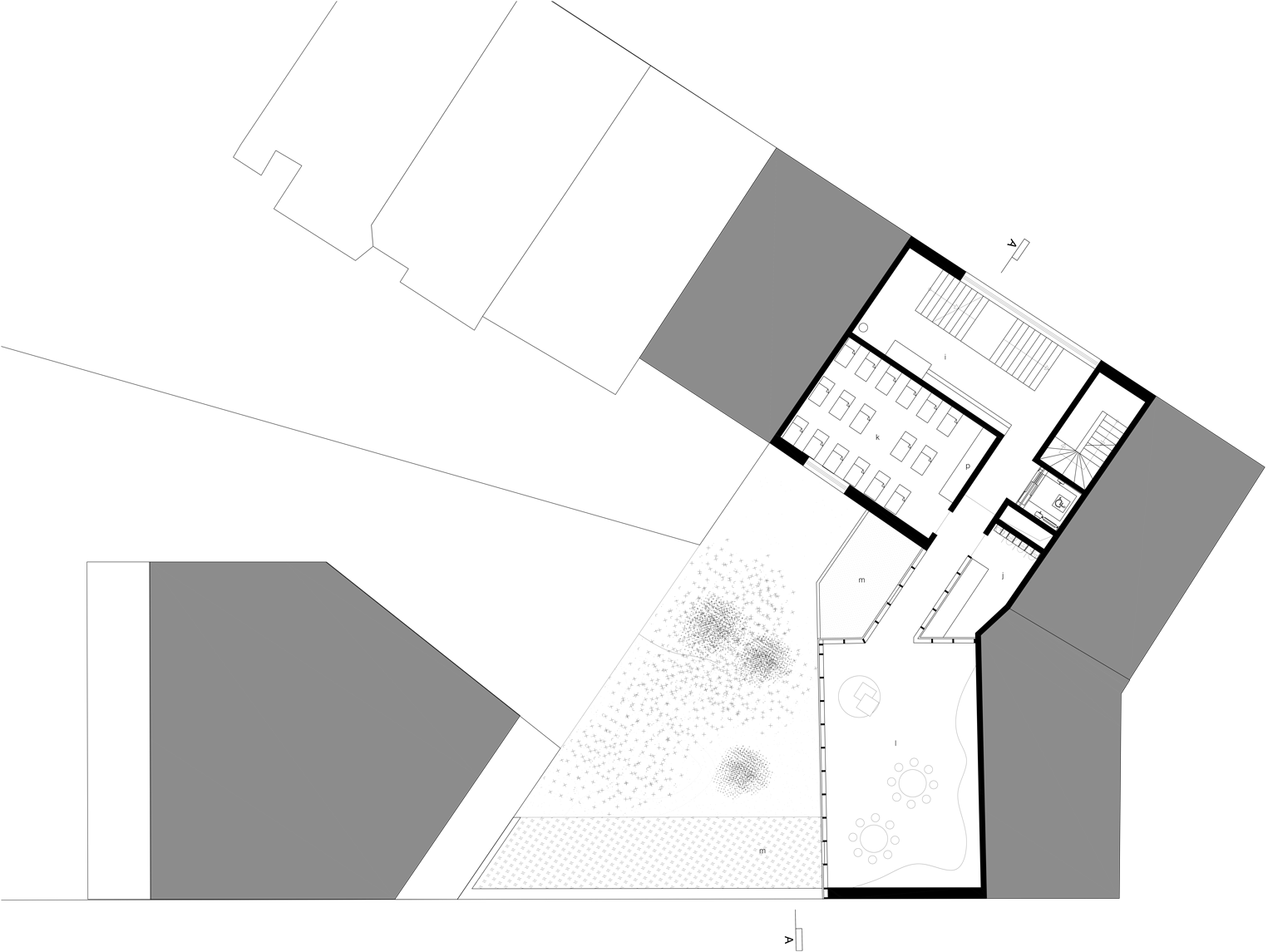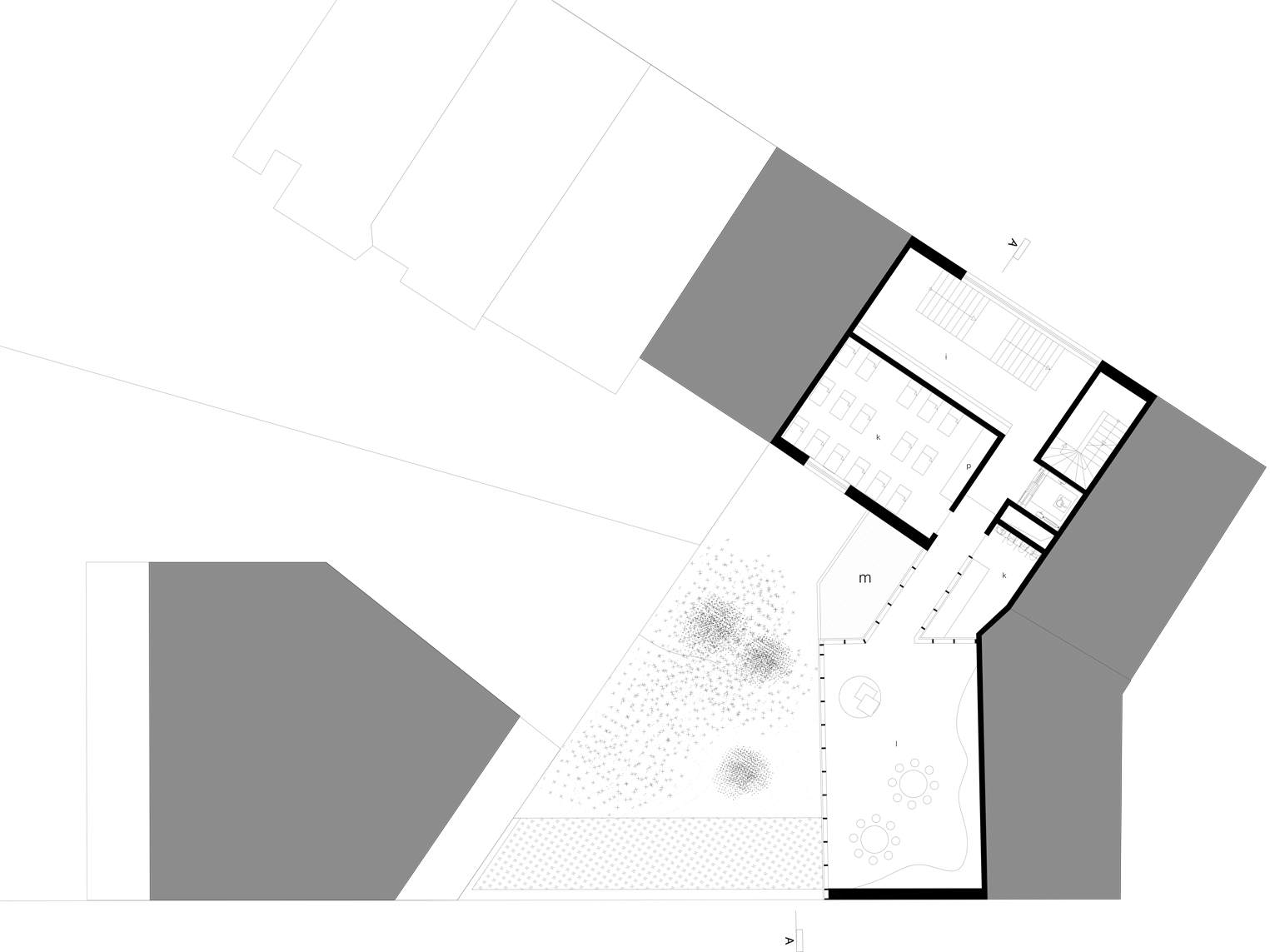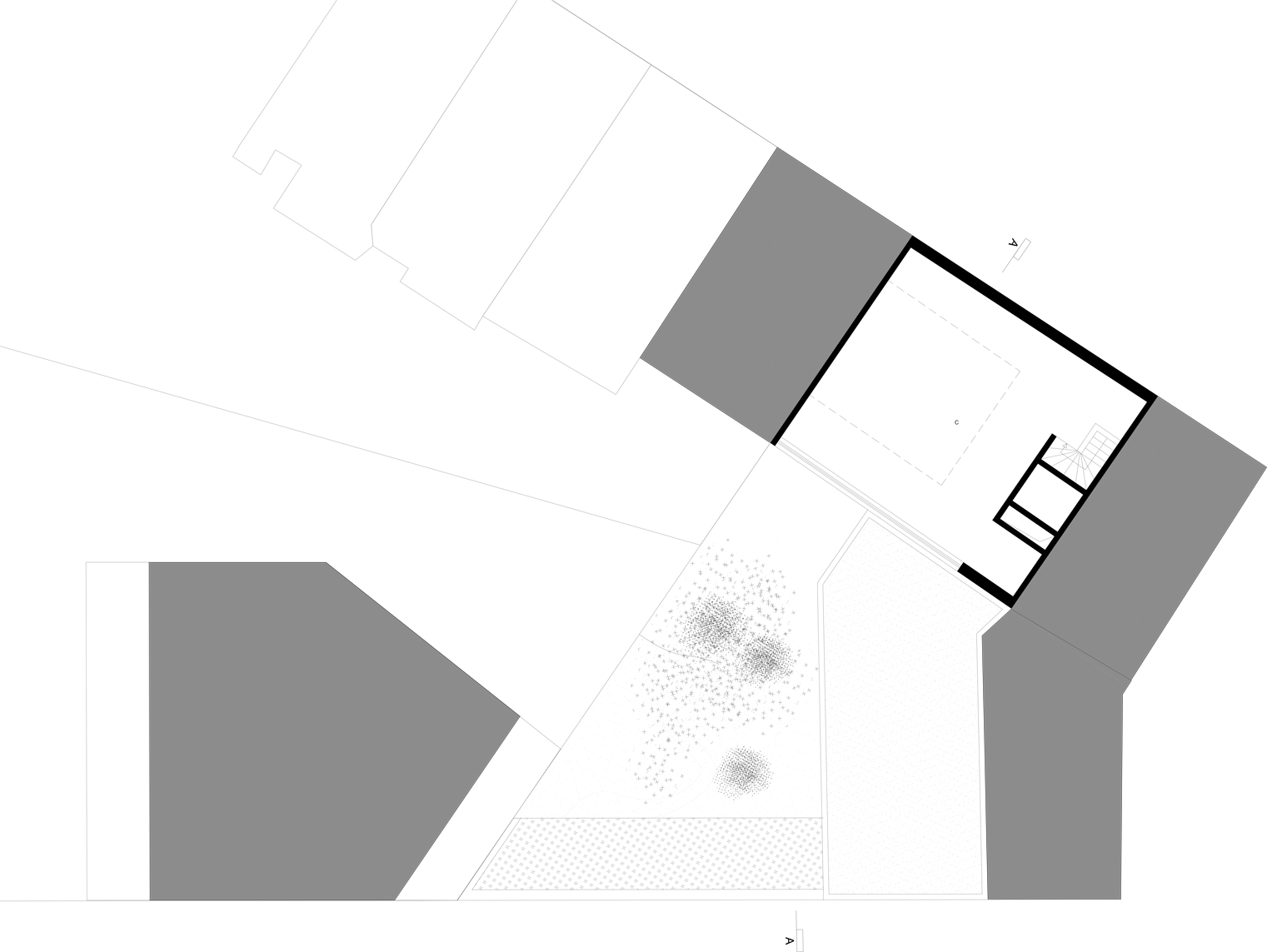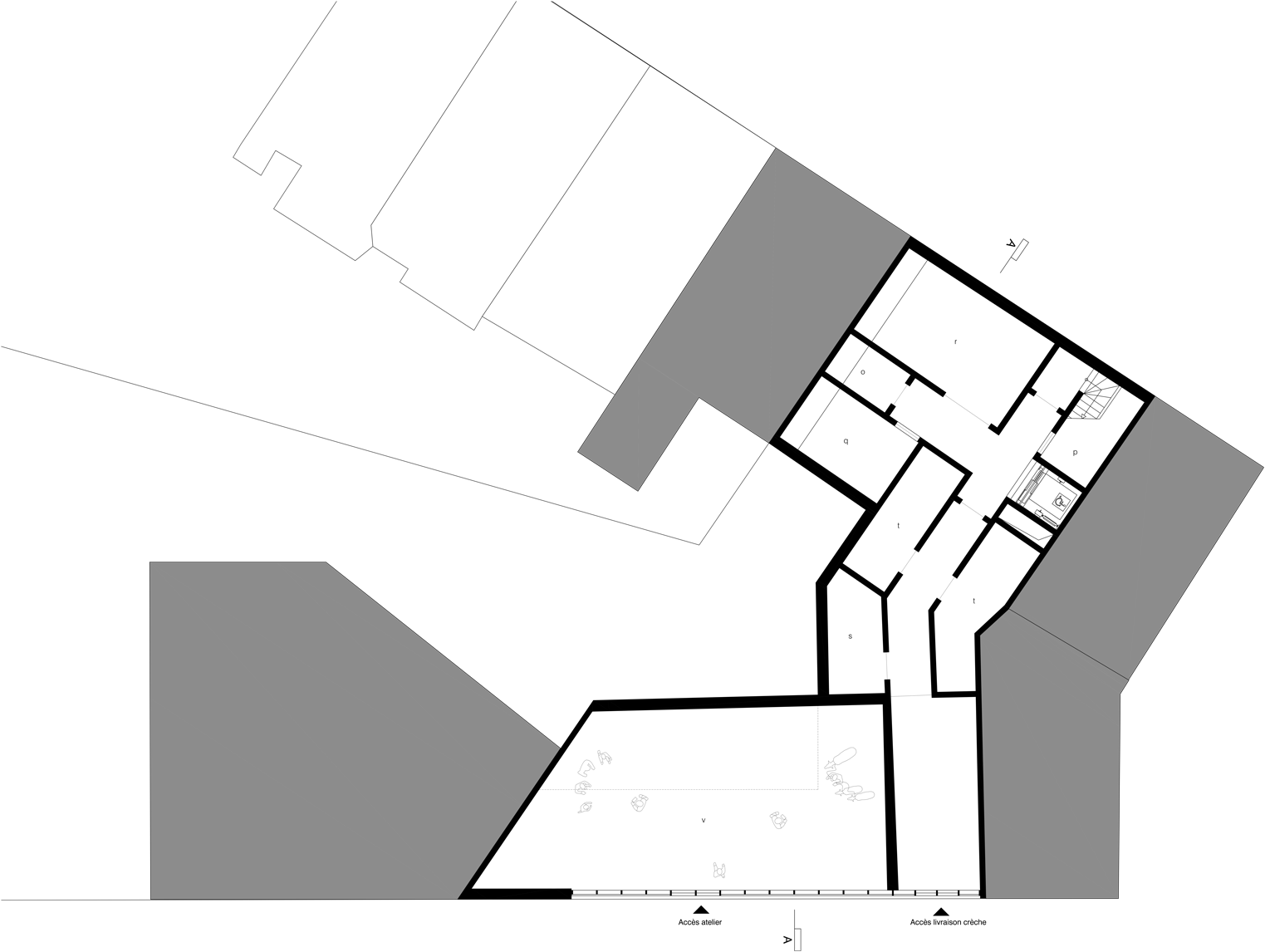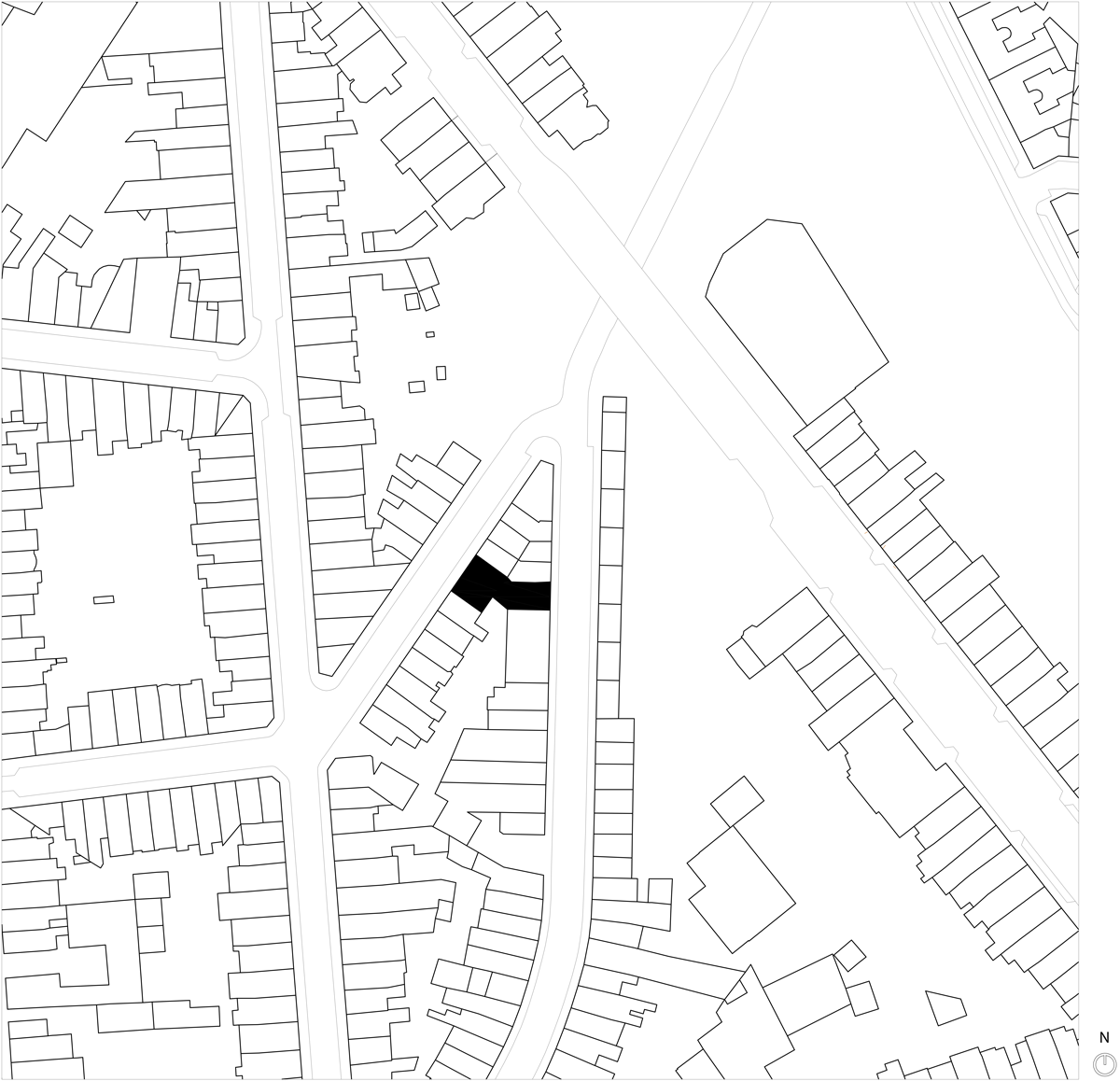 064. Gray
Nursery and photography workshop
2016 – Ongoing
Programme:
Nursery for 55 children, garden and photography studio
Location:
Brussels (1050)
Client:
Commune of Ixelles
Architect:
Manger Nielsen Architects / Atelier De Visscher & Vincentelli
Partners:
C. Terlinden / Bureau Greish / G. Marot
Area:
856 m²
Contract amount:
2.350.807 €HTVA
Credits:
MNA / ADVV / C. Terlinden

The building is located in the acute angle of a city block. It takes advantage of the shape and uneven nature of the plot to create a nursery that extends into the block as well as a wooded garden. The nursery is arranged in such a way as to foster a feeling of belonging in which the reception area and the teaching kitchen, located on the ground floor, play a central role. These spaces can be used by the children during the day as an alternative activity space. Upstairs, large bay windows introduce natural light into the various spaces and look out onto the inside of the block. In each section, the activity space opens up to the south relative to the overall block and the rest area is to the east. The section for little children has a terrace, and the section for older children has a playground linked to
the garden by a slope with games and vegetation. The garden slope is actually the roof of the photography studio which features high ceilings. The facades made of colourful ceramic tiles and their geometric pattern were created in collaboration with the visual artist, Christophe Terlinden.
Other projects « publics buildings »